Eurofragrance is in the midst of its strategic plan for 2020, with a focus on its growth and profitability. This initiative supports Eurofragance's ambition to offer to Indian customers and consumers an appealing and competitive olfactive proposition in order to rapidly capture its fair share of this growing market
Eurofragance, a fragrance creation company, continues
its ambitious expansion plan foreseen in its business strategy for 2020, with a focus on its growth and profitability. In late 2017, the company entered the United States market by acquiring Fragrance Design (Atlanta), thus expanding its presence in the American market. This year, Eurofragance plans to increase its footprint and presence in Asia, India being its first stop.
For years, Eurofragance has been working to reach the Indian market through its affiliate in Dubai, where the company regionally designs fragrances adapted to the needs and preferences of the Gulf countries/India. It is now opening its own offices in Mumbai with Abhishek Pandya, at the helm as Eurofragance's Country Manager in India.
Pandya who brings a wealth of industry knowledge, is responsible for coordinating the sales and development team, highly specialised in fragrances for this region. In addition to the opening of its new affiliate, Eurofragance entered into a strategic partnership with Orris Tech, a company itself located in Mumbai area. Orris Tech will be manufacturing all Eurofragance fragrances aimed at the Indian domestic market.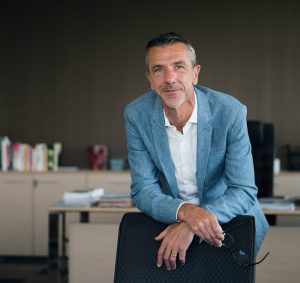 "India is a market undergoing a major and steady growth. Eurofragance with the knowledge acquired during the past years working with Indian companies primarily focused on export, is well prepared to rapidly capture its fair share of the Indian market. The initial response to our offer is above our expectations. Our ability to deliver our high standard quality products from 'Inside' India opens a complete new perspective. Together with our partner Orris, we are very excited and all behind our project targeting the very dynamic fragrance market of Incredible India" explains Laurent Mercier, Eurofragance's CEO.
Eurofragance, "Capturing Sensations" since 1990 Eurofragance is an international company of a family-run origin, devoted to the design and production of fragrances for fine fragrance, personal and home care categories. It was created in 1990 with the slogan of "Capturing Sensations." It creates unique fragrances in which it invests its creativity, passion and know-how to provide its customers' products an added value.
Eurofragance, with headquarters in Barcelona, has a local presence in more than 60 countries and sells in five continents. Its subsidiaries are located in Istanbul, Mexico, Dubai, Singapore, Atlanta, Manila, Mumbai, and it has production plants in Barcelona, Mexico DF and Singapore and Atlanta. In 2018, the company invoiced 78 million euros and it currently employs more than 340 professionals. The company's social responsibility covers social and environmental projects, work-life balance policies for its employees, and research projects on diseases such as cancer and Alzheimer's. Furthermore, the company collaborates with local institutions and organisations on aid projects for disadvantaged people at risk of social exclusion.