Monica from F.R.I.E.N.D.S aka Courtney Cox loves to smell of L'artisan Parfumeur's Jour de Fête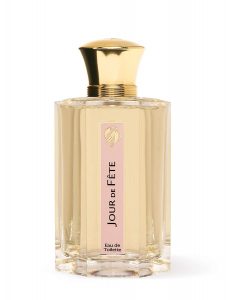 Who doesn't know about the evergreen sitcom F.R.I.E.N.D.S and about its epic characters? Monica played by Courtney Cox is one the leads and one of the most loved characters on the show. She indeed ruled our hearts with her silly OCDs, quirky dance and that gorgeous smile.
The actor truly did justice to her character, there is no doubt that everybody will agree that no one could play Monica better than Courtney.
Jour de Fête literally translating to 'The Day Of Celebration', is like a party in a bottle and it's the perfect fragrance for someone like Courtney, isn't it?