Read this post in

Arabic
A man with many hats at a very young age is probably the best way to describe Marco Vidal. At only 37 years of age he is the CEO of The Merchant of Venice, a company and a luxury brand that manages a network of direct and franchised boutiques. He is also Curator of the Perfume Department of the Museum of Palazzo Mocenigo for which he won the First Prize in 2013 Federculture Enterprise + Culture. He is also a member of the National Executive of Cosmetica Italia, the association of cosmetic companies, part of Confindustria. Along with all this, he is also the International Sales Director of Mavive and he oversees the strategy of sales and marketing of the company that operates in 92 markets worldwide. And he is keenly Interested in new entrepreneurial experiences, new business, new licenses, new business relationships and corporate partnerships.
---
Byzantium saffron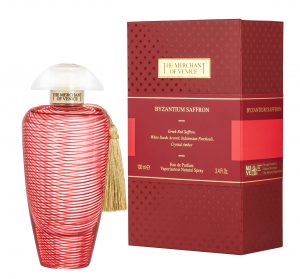 According to greek mythology, saffron is central to the legend of young Crocus and Smilax. With the classic elegance of its amber notes, Byzantium Saffron embraces and enriches the passion of this ancient idyllic love. These notes, combined with Indonesian patchouli, make the perfume the olfactory passe-partout of those who love travelling in luxury to the most intriguing and exuberant lands.
---
Craquele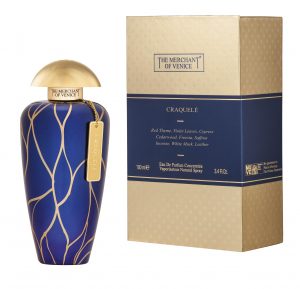 CraqueleThe warm and embracing scents of the Middle East are masterfully expressed in this fragrance through a warm and woody accord. The head note opens with a combination of red thyme and violet leaves that add a delicate freshness to the overall creation. The golden spice of Saffron ignites the heart note and, combined with Freesia and the warmth of Cedarwood, burst forth into the vibrant and intense amber, white musk, and leather. This is both an unique and embracing fragrance.
---
Liberty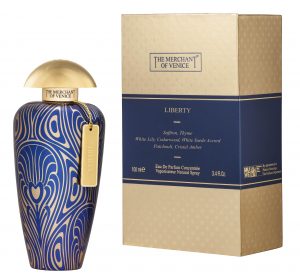 Liberty is a mystical and fascinating fragrance. The heritage of leather is here expressed through an olfactory signature that embodies a warm and spicy accord of Saffron, skillfully combined with delicate, white lily. Amber and Patchouli make the base note particularly rich and give a unique and fascinating signature to this fragrance.
---
La Fenice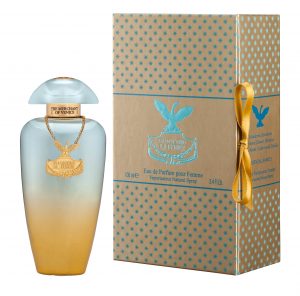 Highly powdered with hawthorn, heliotrope, almond flowers and tonka beans, the feminine fragrance La Fenice is based on an enticing Oriental structure with a definite poudrée character.
The zesty and sparkling mandarin lights up the fragrance and makes it both feminine and definitely sensuous.
The tuberose and the warm base note are intensified by precious cedarwood facets and vanilla nuances.
---
Venetian Blue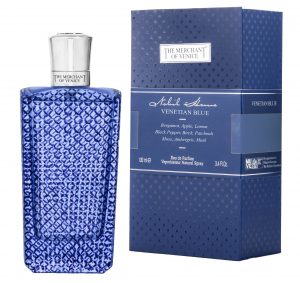 This charismatic marine fragrance is based on a modern fougère structure, offering a new type of addiction. On a mossy and smoky base, carried by patchouli and birch, fresh and burning spices meet energy of citruses. Lemon and bergamot now melt to spontaneous apple and pineapple, a juicy and colored duo.
Read this post in

Arabic