Hirvu Free Island by Acqua Di Sardegna, takes your breath away and excites you. It takes you on a rock overlooking the water, where the effort of climbing is rewarded by pure air, where effort is transformed into intoxicating exaltation.
The freshness of the sea. The heat of the sun, the purity of the air. These are the elements that make up the emotion recounted by this fragrance. Let yourself be carried away to the top of a promontory, where the soul gets lost, lulled by the waves or flying with the wind. And while the sun wraps you and the rock supports you, you will taste the smell of freedom.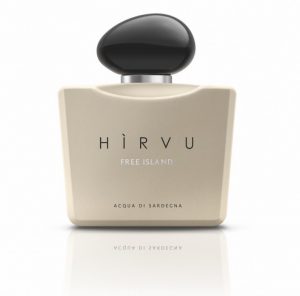 Launched In:
2019
Notes:
Top : Bergamot, Cardamom Seeds, Carrot Seeds, Marine Agreement.
Heart : Coriander, Violet, Laminaria, Flower Dew.
Base : Vetiver, Incense, Patchouli, Vanilla.