When summer is in full swing, airy scents replace the heavier ones from cooler days, and perfume collections change with the seasons. Uplifting, crisp and refreshing fragrances are what stay and are the most desired, and with that, Henry Jacques launches 'An Evening In Taief'
The limited edition perfume, of which only 100 flacons are being produced, has a story behind it, as with many of the French Haute Parfumerie's creations. One of late Sheikh Zayed's most loved scents, 'An Evening in Taief' was a part of his personal collection, and is now available for others to create memories with.
The balanced blend is made up of a refined and gently spiced opening of Rose – that has played a huge role in great perfumery in Middle Eastern culture for centuries, followed by a charming heart of Honey and Vanilla. Jasmine and Amber form a subtle oriental trail which gives a final touch to this delightful creation.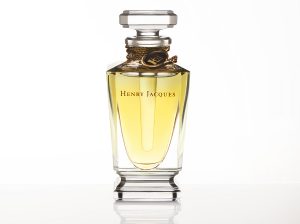 'An Evening in Taief', is named after a beautiful place in Saudi Arabia, where one of the most powerful and alluring roses originated; it is embedded in the history of great perfumery. Like all Henry Jacques perfumes, the scent is housed in a hand-crafted crystal flacon, made to the highest levels of French craftsmanship.
Notes:
Top: Spicy Notes, Pepper, Rose Damascenia
Heart: Honey, Cassie, Vanilla
Base: Jasmine, Amber