White Chocola Extrait by Richard is a Floral Fruity Gourmand fragrance for women. White Chocola Extrait was launched in 2022.
It can be describe as lilies of the valley in white fluffy down or warm snow, warm citrus marshmallow, white chocolate meringues sprinkled with cinnamon, sweet white ionones and a warming vanilla-woody purity. A flying scent of confectionery elves and fairies, tempting "just one more bite." The antagonistic fragrances of Baccarat and Kirke in projection power – so girlish in its manners, vanishingly soft and evanescent, but still persistent. It's saying goodbyes with its soft voice all the time but never leaves.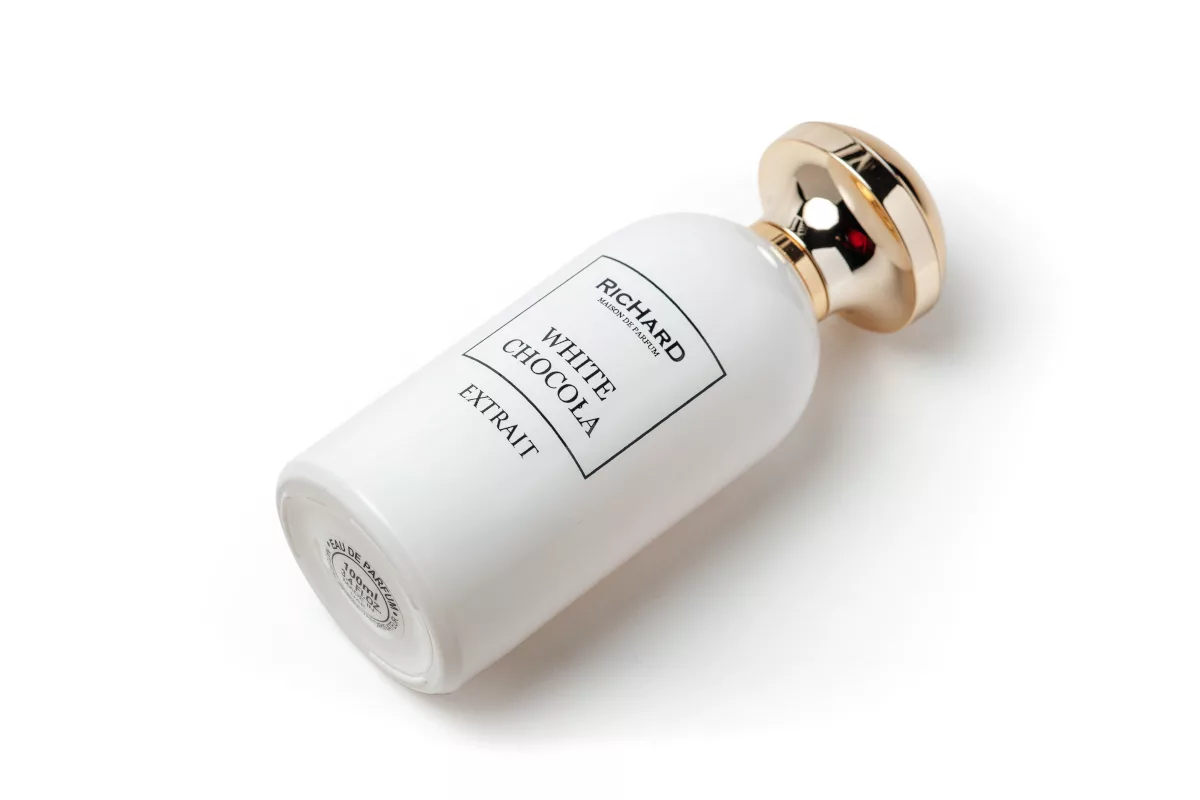 Top notes
Vanilla, Nutmeg, Peach Blossom and Orchid
Middle notes
White Chocolate, Vanilla and Almond
Base notes
White Chocolate, Almond Blossom, Cherry Blossom, Musk and Vanilla

Light Side by Richard is a Amber Floral fragrance for women. Light Side was launched in 2022.
Light Side was created as a feminine answer to the men's fragrance Dark Side launched last year. In Light Side, citruses are masked by a smooth and sweet bouquet of white flowers, flowing from fresh humble lily of the valley and jasmine to creamy white lilies, violets and tuberose, which are the center of the perfume. Beneath a creamy tuberose with a distinct coconut-vanilla accent, Ambroxan and Iso E Super hide to make the perfume last for a day.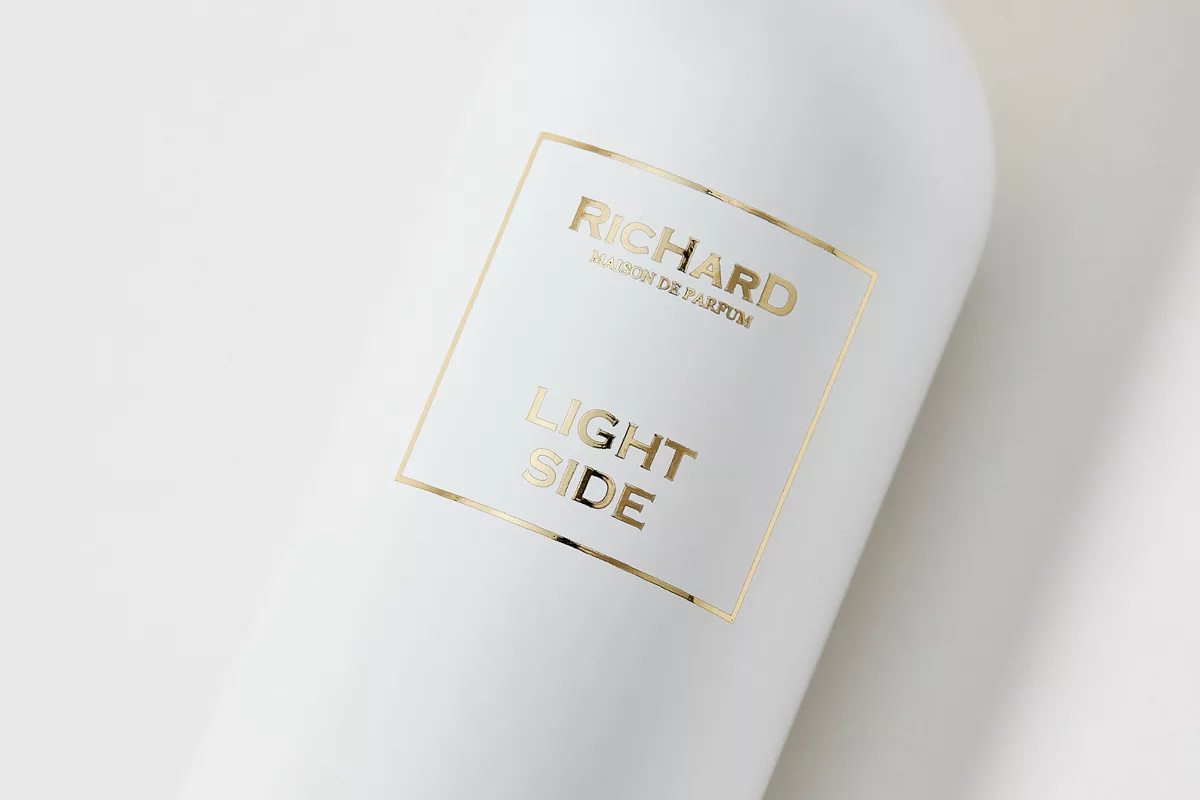 Top Notes
Ylang-Ylang, Bergamot and Pink Pepper
Middle Notes
Jasmine and Orange
Base Notes
Vanilla, Amber and Cedar