Firmenich has been awarded a fifth consecutive triple "A" by CDP for the Group's global leadership in transparency and action on climate change, water security and forestry protection.
CDP today placed Firmenich among 12 companies that achieved a triple "A" listing in 2022, out of nearly 15,000 that were scored based on data they submitted to CDP. The Group is one of only two companies worldwide that have achieved at least five consecutive triple "A" ratings.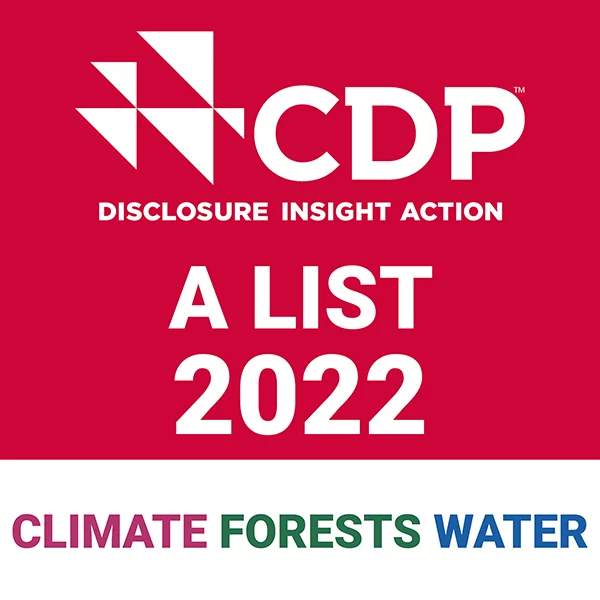 CDP's annual environmental disclosure and scoring process is widely recognized as the gold standard of corporate environmental transparency. In 2022, over 680 investors with over US$130 trillion in assets and 280 major purchasers with US$6.4 trillion in procurement spend requested companies to disclose data on environmental impacts, risks, and opportunities through CDP's platform. A record-breaking 18,700 companies responded.
"For the fifth year in a row, CDP has recognized our global leadership in environmental performance with a triple 'A' rating," Gilbert Ghostine, CEO of Firmenich, said. "Firmenich is one of only two companies worldwide and the only one in its industry to have achieved this exceptional sustained performance, which makes me so proud of all 11,000 colleagues who strive every day to deliver on our ambitious Environmental, Social and Governance (ESG) targets for climate and nature. Guided by the UN Sustainable Development Goals, we are successfully placing our ESG strategy at the heart of our growth, providing sustainable solutions for our customers and achieving excellence with both our measurable ESG performance and our record financial results in 2022. Sustainability and good business are synonymous: our journey demonstrates that businesses can drive urgently needed change for the planet and we are determined to keep on raising the bar."