Born on June 27, 1949, Vera Wang is best known for her breathtakingly beautiful bridal wear designs. Wang's tryst with fashion designing started in 1971 when she gave up what could have been a decorated career in professional figure skating.
A lucky few are born with a silver spoon in their mouth and Vera Wang happened to be one of them. The renowned designer enjoyed a pampered childhood. Wang was born to Chinese parents who migrated to United States of America, early in her childhood itself. The budding designer pursued her schooling at the elite Chapin School and the School of American Ballet, before enrolling at Sarah Lawrence College. She grew up in the elite neighbourhoods of Manhattan.
From skating to designing
During her childhood, young Vera fell in love with figure skating. The elite movement in the art of figure skating was something she enjoyed. In fact, she took up professional figure skating and was quite successful at it. The talented figure skater was into her teens when she competed in the 1968 and 1969 U.S. National Championships. During these competitions, young Vera and her partner James Stuart were placed fifth in this national level competition.
But later, Wang gave up her passion for skating and pursued fashion designing. In 1971, she began working with Vogue, an internationally acclaimed fashion publication. The stint at Vogue ended up being a major game changer. Wang's interest in fashion designing continued to flourish and she was quick to be promoted. Her stint at Vogue lasted for a good fifteen years where she led the magazine as a Senior Editor.
Gradually in 1987, Wang decided to formally enter the domain of fashion designing. But there was still some time before fans could get to witness creations under her label. This time Wang moved to Ralph Lauren and took charge as the design director for the accessories portfolio.  
Wedding bells ringing
Wang's foray into fashion designing happened during her wedding. In 1989, she and her long time beau Arthur Becker decided to tie the knot. But, the limited options in the bridal category frustrated her. Wang was not going to compromise and so she chose the only other option, she designed her own wedding gown. Later, Wang commissioned a tailor to stich the gown and so her bridal ensemble was ready in USD 10000. The design was a big hit, people loved it and urged Wang to start her own label.
Humble Beginnings
In the same year, she took some financial help from her father and started her bridal boutique at the upscale Carlyle Hotel in Madison Avenue. The boutique catered majorly to celebrities and Hollywood stars. The boutique housed couture gowns by leading designers. The humble beginnings were an excellent opportunity for Wang to hone her skills. Her interest in fashion designing increased. It was in 1994 that the budding designer finally got her claim to fame when she designed a hand-beaded ensemble for figure skater Nancy Kerrigan.
Gradually, the ace designer, diversified into various lines of fashion designing including a Made-To-Order line of evening gowns. Her designs have a loyal fan following across celebrities from all over the globe. By balancing modern designs with traditional elegance, Wang has acquired a large following, particularly in Hollywood.
Her fashions are frequently worn to film premieres and award ceremonies by a number of high-profile actresses, including Halle Berry, Goldie Hawn, Charlize Theron, Anjelica Huston and Meg Ryan.
Awards
Wang has been honoured with a number of awards for her achievements, including the 1993 Chinese American Planning Council's Honoree of the Year Award and the 1994 Girl Scout Council's Woman of Distinction Award. Later that year, she was elected as a member of the prestigious Council of Fashion Designers of America (CFDA). In 2005, the CFDA selected Wang as the Womenswear Designer of the Year.
Not just fashion…
In 2001, Wang launched her first fragrance announcing her foray into the domain of perfumery as well. The ace designer did not look back and ended up creating a line of extremely popular fragrances.
Just like her line of apparels, Vera Wang perfumes ae all about blending elegance with tradition. She has worked with leading perfumers to develop unique fragrance that have been loved and admired by perfume connoisseurs from all over the globe.
Here is a look at the popular Vera Wang fragrances
Princess: This feminine scent uses Pink Guava as one of the key ingredients. The vanilla base gives it an excellent silage making it a great choice for the new age confident woman. Plus the fragrance comes in an attractive bottle with a crown shaped cap.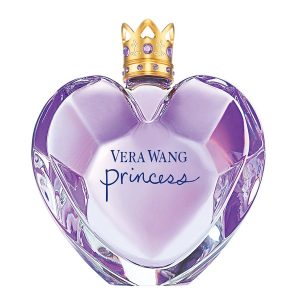 Be Jewelled: Another stellar fragrance for women, this one comes in glamorous flacons. It looks like a precious piece of jewellery and the fragrance is superbly attractive. The fragrance uses a blend of pomegranate, red currant and champagne as its top notes.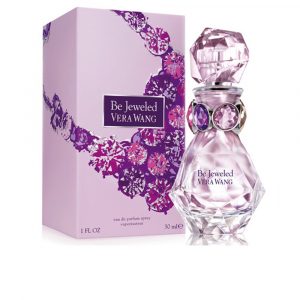 Forever Vera: Another sparkling gem from the Vera Wang collection of perfumes, this fragrance evokes a sensuality. The intimacy and the beauty that many women have in their lives is something they should hold onto, forever.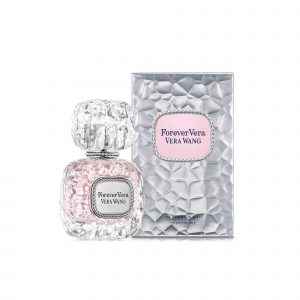 Choosing a fragrance for a man is among the most intimate of gestures. Deeply provocative, a man's scent embraces and seduces you whenever he draws you close. This fragrance becomes him – and whenever you breathe it in, it will unlock memories and desires.