With more than four decades of experience in the domain of perfumery, Christian Provenzano,  one of the world's leading creative perfumers, currently associated to CPL Aromas reviews the latest perfumes of the season
Viking Eau de Parfum by Creed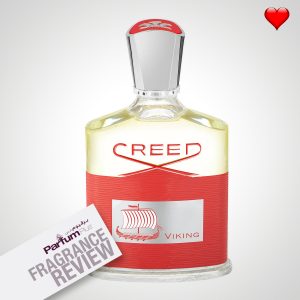 A man's fragrance, fiery and masculine, this one from Creed bottles the fearless spirit of boundless exploration for a modern man who goes against all odds.
Notes:
Top: Pink Pepper, Calabrian Bergamot, Sicilian Lemon  
Heart: Pink Pepper, Bulgarian Rose, Spicy Mint 
Base: Sandalwood, Haitian Vetiver, Indian Patchouli, Lavender
Perfumer's remark: A fresh peppery fougere with a strong woody undertone. Extremely masculine. Nice!
---
Sillage:
[icon name="star" class="" unprefixed_class=""][icon name="star" class="" unprefixed_class=""][icon name="star" class="" unprefixed_class=""][icon name="star" class="" unprefixed_class=""][icon name="star" class="" unprefixed_class=""]
Longevity:
[icon name="star" class="" unprefixed_class=""][icon name="star" class="" unprefixed_class=""][icon name="star" class="" unprefixed_class=""][icon name="star" class="" unprefixed_class=""][icon name="star-o" class="" unprefixed_class=""]
---
---
Le Jour Se Lève By Louis Vuitton
Lady Million Lucky By Paco Rabanne
Fleur de Musc EDP by Narciso Rodriguez
Divine Decadence EDP by Marc Jacobs
L'Extase Rose Absolute EDP by Nina Ricci
Luna Rossa Carbon for men by Prada
J'adore in Joy by Christian Dior