2019 is here and you are all set to make new memories. So here are a few simple tips to spice up your home decor and make the most of every celebration. Plus, Valentines is just round the corner and traditionally, fragrance is a very important element of romance, isn't it?
We are at the start of 2019 and new year calls for new beginnings. Festivals, celebrations and so much more awaits you as the year progresses. And why not? After all, those never-ending parties, the lights and the influx of guests in your house is what sets the festive mood for your home. The warm and welcoming atmosphere at your home adds a zest to your celebrations making your guests feel welcomed. And fragrance plays a very important role in transforming your house into a loving home. The world of home fragrances goes beyond just perfumes transformed into home scents, it includes scented candles, soap bars, potpourri and so much more.
As we gear up for the festive season, especially with Valentines being just round the corner, ParfumPlus is excited to share with its readers some really interesting home fragrances tips and techniques. These are simple methods that can help you add the much needed spice to your home to set the mood just right. This is the first of the two part article wherein we will talk about some age old home fragrance traditions and how you can use them to add the scented festive charm to your abode.
What smells good, will feel good!
The connect between human emotions is fragrance is not a recent one. In fact, since the Egyptian era, mankind has used the charm of perfumes to add fragrance to their appearance, cuisine and even their homes. The simple funda to keeping your home smelling good is to rely on scents that make you feel good. For instance, sometimes the smell of freshly done laundry also tends to soothe the senses or the scent of sun-kissed beaches takes you back to the holiday mood. After all, a whiff of a fresh fragrance instantly brightens the mood and makes the home feel extra clean.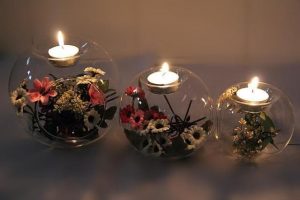 Keep it organic
A good home fragrance is closer to a natural composition. For instance, essential oils like eucalyptus, tea tree, etc. can add a zest of freshness to the environs of your home.  Organic home fragrances are an excellent choice for your abode. Additionally, natural fragrances tend to have a more positive effect when it comes to relieving stress.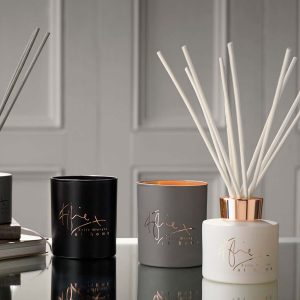 Change your choice with the season
This is a very important thing to keep in your mind when choosing fragrances for any occasion. A fragrance is very responsive to the temperature of the surrounding environment. Simply put, if it is too hot, a fragrance may not be able to delivery the expected results. Similarly, if it is too cold, the fragrance may lack stimuli to reveal its true characteristics. Therefore, choose wisely. For instance, you can use potpourri for the hot summer months. The fragrance is subtle yet long lasting.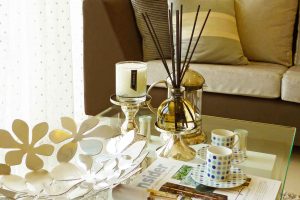 It's never too strong
The idea of a good fragrance is that it is never too strong. If it is strong, it tends to repel. Therefore, keep it soft and subtle. You can occasionally replenish the dose to make it long lasting. A good idea would be to use diffusers with subtle fragrance options like lemon grass, tea tree, etc. In view of the festive season, you can also use christmas tree diffusers, it's the perfect way to spice up your home decor with festive positivity.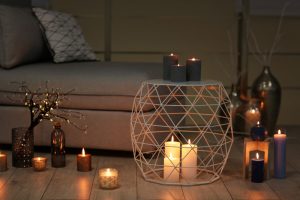 Mix and match
Do not stick to the same home fragrance option or variety. Keep changing at regular intervals. However, remember to choose complimenting scents for best effects. If you choose something that is very different from what you have been using, the repelling effect may irritate the members of the house. Additionally, you can use various options for adding fragrance to your home environs. From diffusers to scented candles and potpourri, the list of options is exhaustive so why should you restrict your choice.