Signature's mesmerizing oriental floral fragrance opens with a bang
A sizzling blend of pink peppercorn and mandarin that is bound to draw attention and ravish the senses. Deep Desire's mandarin signature note combines fruity edibility with a zesty and piquant character. Combined with pink peppercorn, it perfectly symbolizes the complex and exciting nature of human passion.
The clever mix of spice and citrus fades into a generous white floral bouquet. Delicate petals of Sambac jasmine magnify the heart of orange blossom. The sweet and ultra-feminine flowers are facetted with rich cocoa beans that add a very appetizing quality. It is this voluptuous and sensual combination that engenders the extreme desirability of the fragrance.
The dry-down is even more generous and sophisticated. Blending roasted creamy Tonka beans, exotic patchouli and delicious vanilla, it creates a magnetic and somewhat mysterious trail.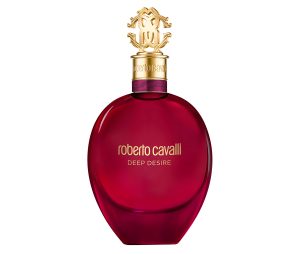 Launched In:
2019
Perfumer:
Louise Turner
Notes:
Top : Pink Peppercorn, Mandarin

Heart : Sambac Jasmine, Orange Blossom, Cocoa Beans

Base : Tonka Beans,  Exotic Patchouli, Vanilla