This one is said to stop the fever of limited editions. Something festive, fun, spicy and sexy with a gourmet-warm effect for as long as you like.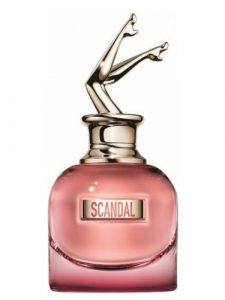 Notes:
Top:

Blood Orange, Mandarin Orange


Heart:

Honey, Gardenia, Jasmine, Orange Blossom, Peach


Base:

Patchouli, Beeswax, Caramel Licorice
---
Review by Christian Provenzano
Perfumer's Remark : An elegant and sensual accord of flowers and gourmand notes with a soft woody amber undertone.
Sillage :
[icon name="star" class="" unprefixed_class=""][icon name="star" class="" unprefixed_class=""][icon name="star" class="" unprefixed_class=""][icon name="star-o" class="" unprefixed_class=""][icon name="star-o" class="" unprefixed_class=""]
Longevity :
[icon name="star" class="" unprefixed_class=""][icon name="star" class="" unprefixed_class=""][icon name="star" class="" unprefixed_class=""][icon name="star" class="" unprefixed_class=""][icon name="star-o" class="" unprefixed_class=""]