A fragrance that emits purity and femininity. The orange blossoms gather together and blend, it is almost magical! This is a perfume for the loyal lovers!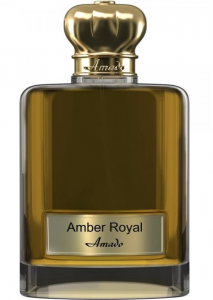 Notes:
TOP: Neroli, Saffron, Nutmeg
HEART: Rose, Artemisia, Amber
BASE: Vanilla, Styrax, Sandalwood
Review by Christian Provenzano
Perfumer's Remark : A perfect oriental fragrance suitable for men & women. Try it!
Sillage:
[icon name="star" class="" unprefixed_class=""][icon name="star" class="" unprefixed_class=""][icon name="star" class="" unprefixed_class=""][icon name="star" class="" unprefixed_class=""][icon name="star-o" class="" unprefixed_class=""]
Longevity:
[icon name="star" class="" unprefixed_class=""][icon name="star" class="" unprefixed_class=""][icon name="star" class="" unprefixed_class=""][icon name="star" class="" unprefixed_class=""][icon name="star" class="" unprefixed_class=""]