Read this post in

Arabic
Fragrances play an important role in "setting up the mood". Isn't it? The idea of a soft, subtle and sweet aroma brings a smile on the face automatically and there is no denying in that! While some of them make you smile, some of the fragrances make you feel attracted towards the other person. The oh-so-sweet smell of a perfume acts as a magnet when used rightly in the right amount!
Mystical. Magical. Mysterious. Perfumes are known by many names and are said to evoke a varied palette of moods and emotions. Since the ancient days, perfumes have been known to have an effect on what a person feels. And why not? If we talk about the modern day perfumers and their creations, all of them are masterpieces. Subtle yet strong, powerful yet smooth, each blend so mesmerising! All combinations and ingredients that make you feel good, light and happy.
ParfumPlus reached out to three of the most renowned perfumers for this Valentine's special issue and asked them to list their picks in perfumes that they feel "play cupid". The perfumes that change mood, evoke strong sentiments of love and make you feel attracted in a passionate manner to your better half. After all, with Valentine's day approaching, we believe our readers would love some indulgence for love and their loved ones!
So here you go, exclusively for you, perfumes that play cupid!
Here are a few perfumes that Ms. Angela Stavrevska, Creative Director and Perfumer at CPL Aromas has listed for us: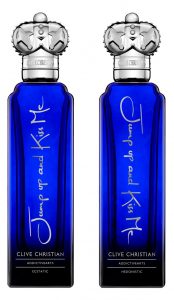 Jump Up & Kiss Me – Clive Christian
This is from their Addictive Arts range where the premise for the fragrances was to have an addictive and hedonistic quality. Named after the wild flower, Jack Jump Up and Kiss Me, that was used to brew a tonic to 'bewitch unbelievers', the fragrance is probably the most hedonistic tuberose blend you will find on the market. Tuberose is very voluptuous and seductive anyway, and this fragrance takes it to another level. Combined with the name this really is seduction in a bottle.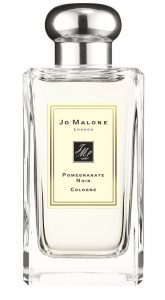 Pomegranate Noir – Jo Malone
This fragrance was inspired by a red dress and we all know that red is the colour of Valentines. The rich red fruit notes, wrapped with sensual woods and spices give an elegant seductive quality to this Jo Malone best seller. An elegant fruity fragrance for an elegant, fun loving woman.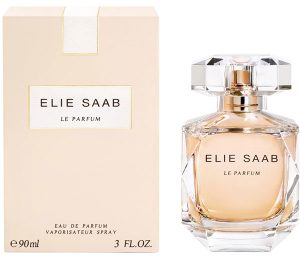 Parfum In White – Elie Saab
This new fragrance from Elie Saab is a beautiful and fresh blooming floral with light spring hints and crisp orange blossom. The idea of white, the cool branding and the pretty floral character make this a perfect spring fragrance and therefore a perfect choice for a Valentine's gift, especially for someone that you don't know too well.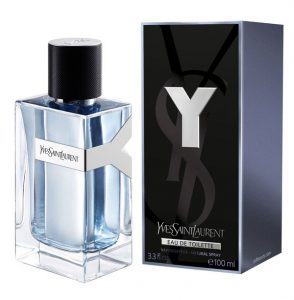 Y – YSL
This is a modern fougere which will have universal masculine appeal from a fragrance point of view. The marketing also hints at a fan base of cool modern men which would flatter any recipient. Warmer and spicy hints give depth and a seductive character to the scent.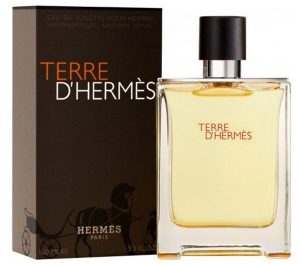 Terre d'Hermes – Hermes
A distinctive and unusual men's fragrance that has massive appeal, I've never met anyone that doesn't love it. Rich and warm geranium is enveloping and dark woods give a rich seductive quality. This would suit a gentleman who is stylish and elegant.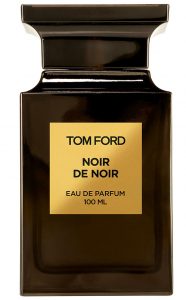 Noir de Noir – Tom Ford
An utterly delicious and rich fragrance that seduces the wearer as well as those around him. Bold and distinctive on first application, with subtle hints of Valentine's favourite flower, rose, this perfume eventually dries down to a deliciously dark and sweet woody accord that invites people to snuggle closer! Not for the shy and retiring type.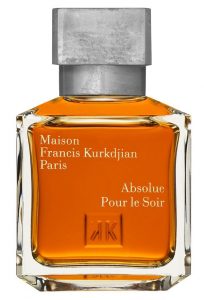 Absolue Pour le Soir – Maison Francis Kurkdjian
This fragrance is rich in resinous ambers that give a delicious warm sweetness to the skin. It also has a very sexy undertone of subtle animalic notes which is supposed to emulate the smell of a fur coat. This really is a sexy option for a sexy Valentines date. The Cologne pour le Soir is a lighter version where the animalic notes are more prominent, but it's still a beast of a scent (in a very good way).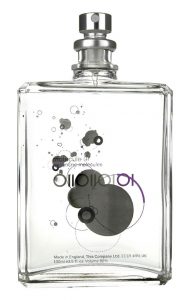 Molecule 01 – Escentric Molecules
This fragrance has a cult following for its, supposed, pheromone effect. Whether it does act as a pheromone or not, it creates a sensual aura around the wearer with a caressing scent that is also teasing – sometimes you smell it and the next minute it's gone. This playfulness makes it a perfect choice for a fun loving Valentine.
Ms. Philippine Courtiere, Perfumer from Firmenich gives her picks for the perfumes that ignite passion and make you feel romantic!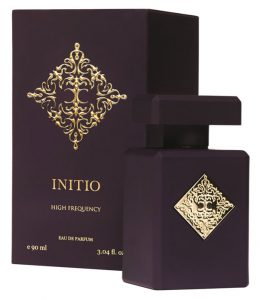 Initio Parfums Prives High Frequency
Adventurous and seductive – a true white floral delight. Very aptly, this was created with the idea of being pheromonal.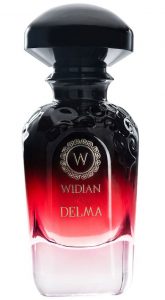 Widian Delma
This one's for the modern woman A great blend of fruity florals on a leathery base. What I particularly love about this one is the spiced musky air and soft flowery trail.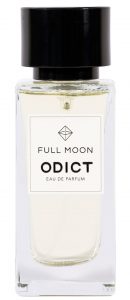 Odict Full Moon
A luminous bouquet of rosy fruits blended into an addictive chypre composition. To put it simply, this one is an irresistible fragrance that'll have you floored at first sniff.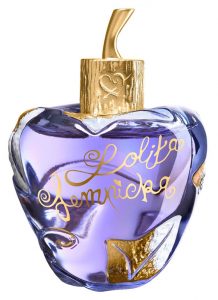 Lolita Lempicka Lolita Lempicka
This one takes me back to my high spirited teenage years. It was gifted to me by my mother. For the longest time, I thought it was the epitome of romance. So feminine and full of life!
Moving on to the perfumes that Mr. Roja Dove of Roja Perfumes picked for us that tell us a love story in an aromatic way!
Roja Dove's picks are more like a poem that says, "My Love, I Love You, I Will Love You Forever"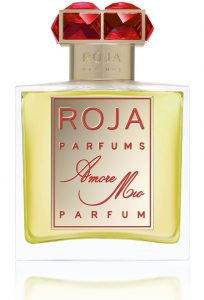 Amore Mio
A very smooth and creamy oriental with lots of flowers, perfect choice for a romantic Valentine.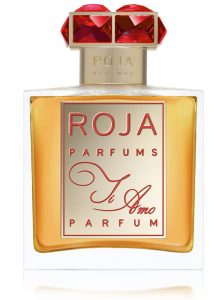 Ti Amo
An interpretation of the former but it is deeper and richer, creamier and more sensual as the cacao note comes to the fore – It is as smooth as hearing someone say, "I love you", in the most romantic way.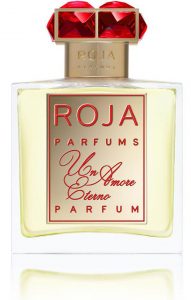 Un Amore Eterno
It has a lot of ginger and is swathed in huge volumes of orris… it quite literally radiates passion for those who wish to bring out their romantic side.
Read this post in

Arabic