Read this post in

Arabic
Master perfumer Emilie Bouge, Perfumer from Robertet shares interesting insights on what motivates her to create the perfect fragrance and how every creation becomes a journey
Having been initiated into the world of fragrance from my early years at the age of 17, I decided to embark on a career path to learn the fascinating craft of perfumery. Joining the Robertet group was an opportunity to set off for South-East Asia, where I worked on honing accords evocative of the fragrances of the Far East.
The Robertet group is an excellent training ground where we were given access to a wide, rich palette of natural raw materials and the chance to work with exclusive ingredients.
Creating a perfume is always a challenge. I begin by taking the time to get to know a brand, its range, its identity and values. I use our olfactory wheel, where the brand's fragrances are categorised by olfactory family, giving me an overview of the notes I need to create, improve or avoid. Then, I need to get a firm grasp of what the clients want and what they expect from the new creation. Do they want something modern? Sexy? Contemporary? Off-beat? Or are they looking to follow the existing market trends?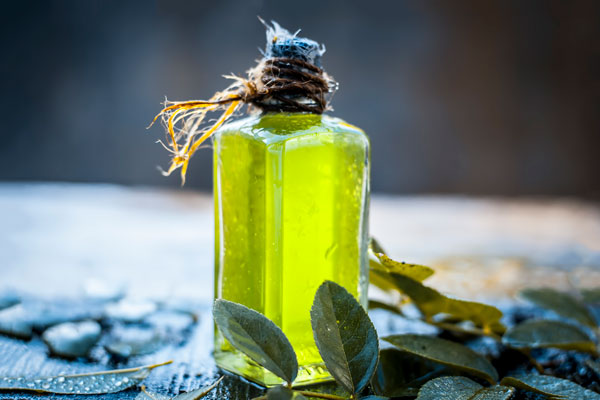 Accordingly, I choose the ingredients that we'll need to draw on so that tells a story and successfully whisks customers away into a far away land. Inspiring emotion through fragrance is essential to the job. I work with the design team to unpick the brief, reading between the lines to meet the client's specifications as closely as possible.
After all, we receive different sorts of briefs: One writes a short brief whereas another one provides a long and complete brief with a pre-written story to sit alongside packaging and bottle designs, something already very detailed and intricate. Personally, I like to work on both types of project. This is because I believe that every job is different, which makes the challenge even more thrilling.
All my creations contain a drop of my own essence, my experience, my mindset at the time, my feelings, my personality. I have an insatiable sense of curiosity. I'm inspired by art in all its many forms: literature, sculpture, painting, and cooking too. Even travel is an obvious source of inspiration, with all its many local traditions and customs, walks, encounters, discussions.
Like all perfumers, I have my soft spots for various raw materials, ingredients I feel more confident and at ease working with, not because I'm unsure of the others, but because they speak to me more clearly, I understand them, I make them my own and am capable of working with all their many facets.
As an example, I love all roses, and I find Bulgarian Rose particularly stunning. It's such a timeless, noble essence. I can work it in so many different ways, lending to it a modern feel by mixing it up with a hint of leather, keeping it youthful with a fruity twist or giving it a rebellious streak by infusing it with something metallic.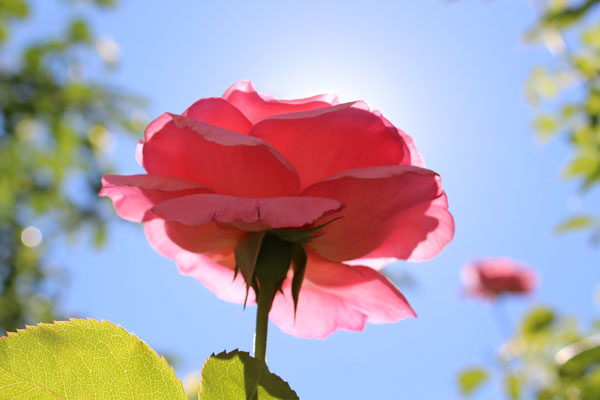 I love authentic, intense woods such as patchouli, but I also love incense and more gourmand notes. In fact, I adore gourmand notes like vanilla, chocolate and caramel. It's just a question of not being too heavy-handed and getting the dose right depending on the client's brief. You have to avoid going over the top and ending up too heavy or sickly. I need my team's opinions on each of my creations, their reactions and feelings are important to me. Does my fragrance meet the brief? Does it fit with the brand's identity?
I would also like to share an interesting incident with your readers. There is this one time I remember when one brand asked me to create a fruity floral fragrance. I used red cedar for its raw authenticity and its very recognisable and remarkable pencil-lead feel, but for its intensity too, its natural power, its high-impact earthiness, which I then softened with a velvet veil of synthetic peach.
This fusion of natural and synthetic ingredients perfectly embodies our trade. I also believe that a perfume made solely with synthetic essences has no soul or story to tell, no message to share. It inspires no instinctive emotion.
For this brief, I produced around 20 different tests before hitting the right note: first it was too woody, with a root-like, earthy aspect. Then, the fruity note was too overpowering and suffocated the vetiver, stripping it of all the charm of the desired fruity and woody effect. I needed to find the exact right balance. You may think this all sounds very pedantic and boring, but it's actually the complete opposite.
In my opinion, it's exciting to work and rework the perfume until we find a match for what we have imagined. Finding notes to mirror words and ideas is a wonderful process. I'll never tire of my work – there's so much to discover and share, I find myself learning more and more every time.
Natural ingredients have so many secrets I still haven't fully explored. There's still a little bit of mystery that remains. Today's technology and techniques allow us to refine smells, making them more polished, modern and sophisticated. These are the skills we pour into bringing clients' creations to life, and this in itself is highly motivating to me.
Read this post in

Arabic