Read this post in

Arabic
When it comes to the union of fashion and fragrance, Narciso Rodriguez is a name that is likely to resonate as a popular choice for perfume connoisseurs…
What started as love for fashion, gradually transcended to the world of perfumes as well. With his fragrances, Narciso Rodriguez encapsulates the spirit of high fashion in a scent that is guaranteed to mesmerize the olfactory palate.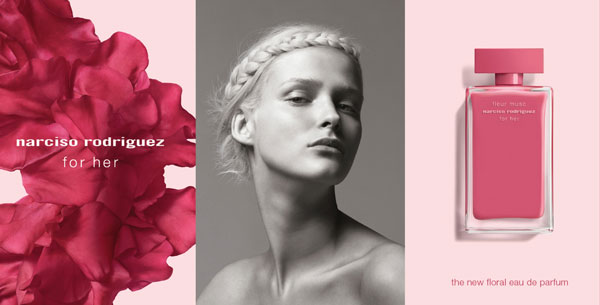 The famous designer has carved out a niche for his brand in the perfumes as well. But his journey to fame in the world of fashion and fragrances was never easy. In this issue, we take you through the journey of the brand that we know as Narciso Rodriguez.
The making of a legend
Born to Cuban parents, Narciso's interest in fashion did not go down well with his family. The budding perfumer spent a large part of his childhood in New Jersey and was smitten by the world of fashion and accessories. In spite of the opposition, Narciso went on to take up the art and designing course at Newark. His education added wings to his creativity and Narciso entered the world of fashion designing. He did not start big but managed to make it really big, progressing gradually.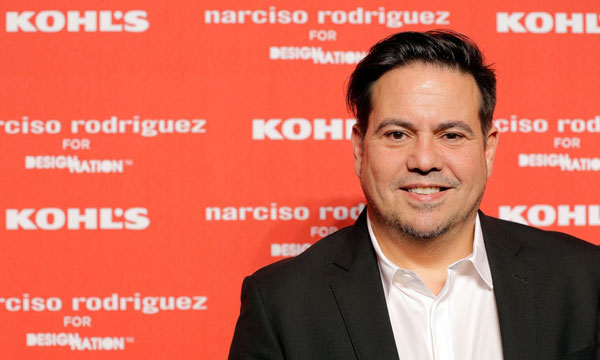 Narciso's initial work included a lot of freelance assignments. Some of these were not even for the famous brands that the world knew. Nonetheless, Narciso did not let go of any opportunity to sharpen his skills and use his creativity. His initial work also included a brief stint at Anna Klein as well as Calvin Klein.
Slow and steady, Narciso made quite a lot of progress. 1995 proved to be a landmark year for the budding designer. He served as a director for TSE in New York and Cerruti in Paris at the same time. During that time, he also designed the wedding gown for his good friend the late Carolyn Bessette, wife of the late John Kennedy Jr.
Awards and accolades
The world had started noticing his work and Narciso was in the headlines. From here onwards, his claim to fame only became stronger. He established the Narciso Rodriguez label around this time.
The first collection under this label was out in 1997, finally, Narciso had succeeded in creating an independent platform. Soon after his independent international debut, Narciso won two awards, by Vogue and Council of Fashion Designers of America.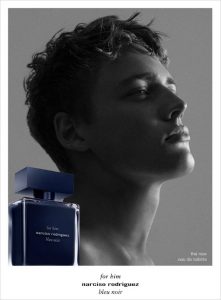 By 1997, Loewe also appointed Narciso as the Design Director for the women's ready to wear collection. The list of awards continued to grow as Narciso's global footprint continued to grow.
Rodriguez came back to America to launch his 2001 collection. The new designs were well received. In fact, Narciso went on to bag the Designer of the Year award by the Council of Fashion Designers in America for two years in a row in 2002 and 2003.
Fashionable controversy
Narciso's claim to fame was never devoid of controversy. In fact, the elements of drama in his success story could well be the script of a Hollywood blockbuster. In 2009, his name was dragged into a controversy when the former first lady Michelle Obama wore one of his creations in one of her public appearances with the then President elect Barack Obama.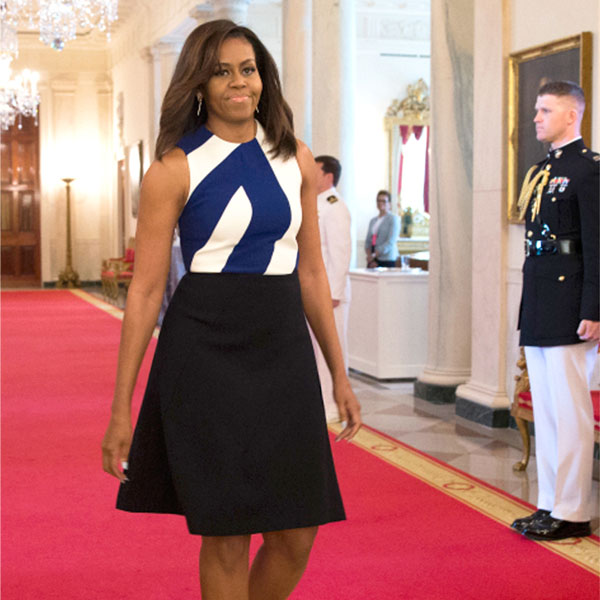 The dress was a part of Rodriguez's spring collection. Nonetheless, the discussions and controversy only helped highlight his work to the crème de la crème of the society.
And the foray into fragrances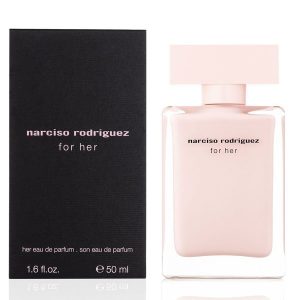 After his successful stint in the world of fashion, the foray into fragrances was an expected decision from Narciso Rodriguez. The famous designer launched his first fragrance, For Her, in 2003. The fragrance was launched in conjunction with Shiseido's Beaute Prestige International Brand. For Her is a tribute by the designer to women, their sensuality and beauty.
The blend for this fragrance is inspired by the scent of Egyptian musk oil, something that teenage Narciso was once introduced to by his friend. Soon after its launch, For Her went on to win two Fragrance Foundation Awards. The men's fragrance called For Him, was also launched in 2007.
Another iconic fragrance by the brand is called NARCISO. This fragrance was introduced in 2014. Created by star 'nose' Aurélian Guichard, this fragrance was an instant classic.
Rodriguez encapsulated the idea of being able to make a strong impression in the simplest of designs, with the inclusion of NARCISO in his portfolio. Beautifully entwined notes of rose and gardenia, buffed by musk and crystalline amber at the base, make this fragrance a perfect choice for those who like to make a strong style statement with their choice of fragrance.
---
And more perfumes!
For Her Musc Intense Eau de Parfum: Often looked upon as a fragrance dedicated to the emotion of love, homage to a woman and her power to inspire, this perfume is an olfactory delight. The formula of this perfume beautifully balances the trait of mystery and sensuality associated with a woman's personality.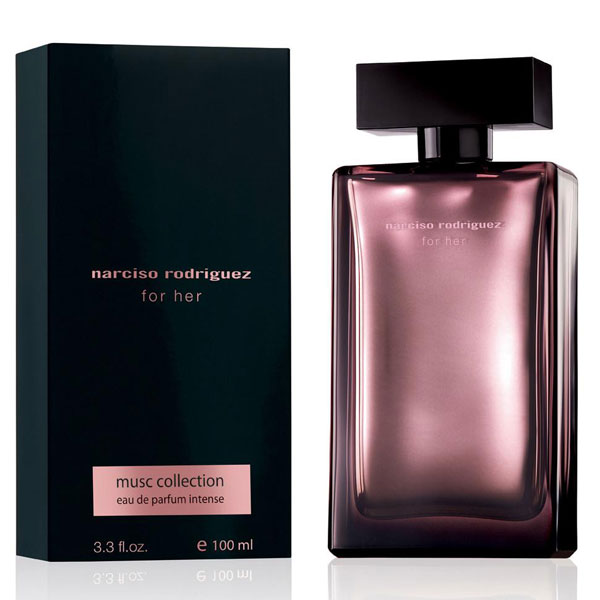 Notes:
Top: Jasmine, Ylang-Ylang, African Orange Flower
Heart: Amber, Musk
Base: Vetiver, White Honey, Vanille, Woodsy Notes
Essence Eau de Parfum: Another floral fragrance, this one is inspired by a woman's dual nature- the intense and ethereal, celebrating the spirit of the modern day woman. Musk continues to be the designer's signature note but its usage refreshingly different.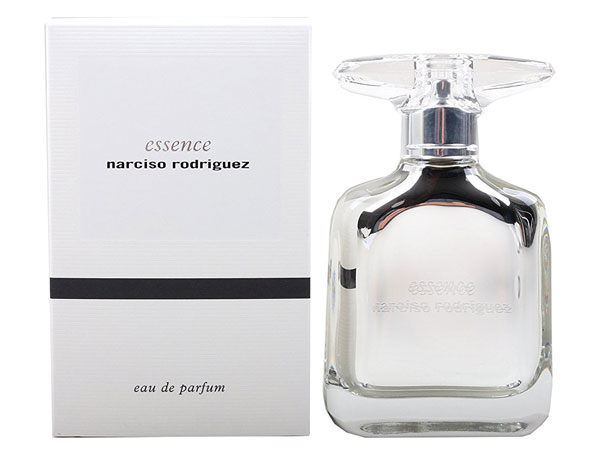 Notes:
Top: Aldehydes
Heart: Rose, Iris
Base: Benzoin
---
Read this post in

Arabic