Celebrities love fragrances. So do we. Here's what your favourites like to wear!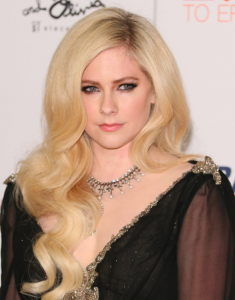 Avril Lavigne Wears Lancome's Tresor Midnight Rose!
Avril Lavigne, the pop-sensation wears a fragrance as strong as her personality. Her preference is Tresor Midnight Rose by Lancome!
Avril Ramona Lavigne is a Canadian singer-songwriter and actress. By the age of 15, she had appeared on stage with Shania Twain; by 16, she had signed a two-album recording contract with Arista Records worth more than $2 million.
Lavigne took a break from recording music, pursuing careers in feature film acting and designing clothes and perfumes. She voiced Heather, a Virginia opossum, in the animated film Over the Hedge in 2006. That same year, she made her on-screen feature film debut in Fast Food Nation. In 2008, Lavigne introduced her clothing line, Abbey Dawn.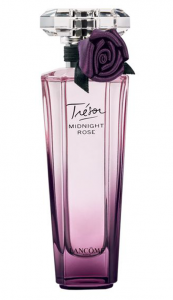 She likes her fragrance to be charming, mysterious and desirable. Just like Lancome's Tresor Midnight Rose. A sexy-sweet blend of raspberry, rose, vanilla and sensual musk for mischievous femininity. It is time for a new love story to begin, when love is still to be conquered, full of smiles, mystery, and charm. It is the game of love. Set in Paris, the playground for a romantic game of hiding and seek. This is what Tresor Midnight Rose is. A chase!
Notes:
Top: Rose, Raspberry
Heart: Jasmine, Peony, Cassis, Pink Pepper
Base: Vanille, Virginia Cedar, Musk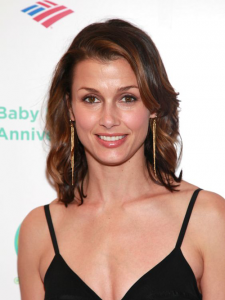 Bridget Moynahan Likes Onyx By Sage Machado!
Bridget Moynahan likes a fragrance that is mysterious and powerful. She likes Onyx by Sage Machado!
Bridget Moynahan is an American actress and model. She appeared in department-store catalogs and magazines, and after doing television commercials, she began taking acting lessons. Moynahan made her television debut in a guest appearance in the comedy series Sex and the City in 1999, where she later had a recurring role as Natasha.
She made her feature film debut in Coyote Ugly (2000). She was cast in a supporting role in Serendipity (2001).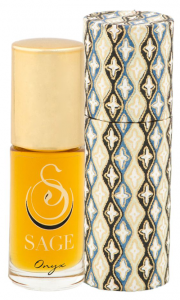 A fragrance that is as darkly opulent as the stone for which it was named, onyx begins with a bewitching top note accord of black coconut, tobacco and oakmoss. Its rich and enveloping base note accord of vanilla, amber and sheer musk caresses the skin like sweet dew born of nocturnal, tropical air. A perfume of almost primeval intensity, Onyx evokes nature's beauty in its darkest forms; a jungle's depths, volcanic heat and velvety night skies.
Notes:
Top: Coconut
Heart: Oak Moss, Tobacco
Base: Musk, Amber, Vanille