Designer fragrances or celebrity fragrances have always been a fascinating subject. As for some reason, they give you a sense of connection with the face on them. A celebrity! Not necessarily for a long time, but you will feel like one! 

Everyone has a favourite being on television or on the internet that they admire. And we do a lot of research about them. I know, I do! I love the idea of wearing a fragrance that my favourite celebrity also wears! 
Now you can say that it can be any brand, any perfume. If it is a celebrity, it is by default going to be famous. But what intrigues me is that they have a fragrance of their name. What could the story behind that be? It's like you never really know the stars in the movies, you know the characters that they play. However, from a fragrance, you can tell.
Let's talk about Girl by Pharrell Williams. Pharrell, yes the one who sang "happy, because I'm happy", created this one with Comme des Garçons. He says, and I quote, "There should be no boundaries – I learned that from Comme des Garçons".
As per the stories on the internet, his incidents unfold like this: he grew out of the fragrances he used. He used Ralph Lauren's Polo and then Fahrenheit by Dior for a long time. After that, Pharrell did not wear any fragrance for 15 years!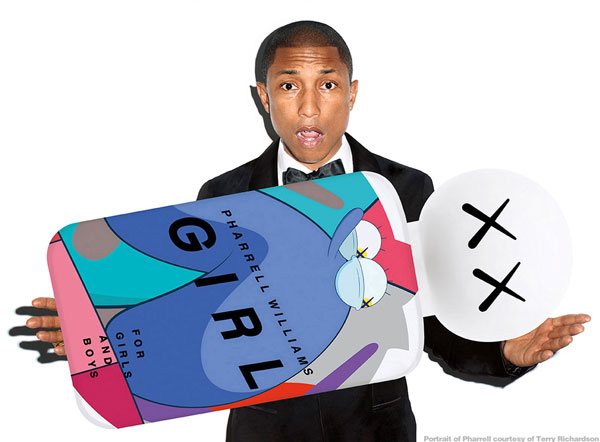 He fell in love with Comme des Garçons when he met Sarah Andelman from Parisian Colette and grew curious about the perfume she wore. She told him that it was Wonderwood by Comme des Garçons. And that was it, Pharrell knew that he wanted to collaborate with Comme des Garçons and create a perfume on woody notes. These artist kinds, I tell you. The perfume Girl launched in 2014 as a unisex fragrance, and like he said, "no boundaries", there aren't any for you too!
Fascinating, isn't it?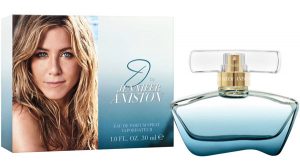 Jennifer Aniston, now who does not remember Rachel from F.R.I. E.N.D.S? She was one of the most love, wasn't she? J by Jennifer Aniston is like a woman, down to earth, sophisticated but stylish, knows how to make an appearance definitely!
When asked, Jennifer explains how she has always like the idea of a perfect day at the beach feeling sun-kissed, soft tan and a breezy cooler drink in her hand. That's what J is for her.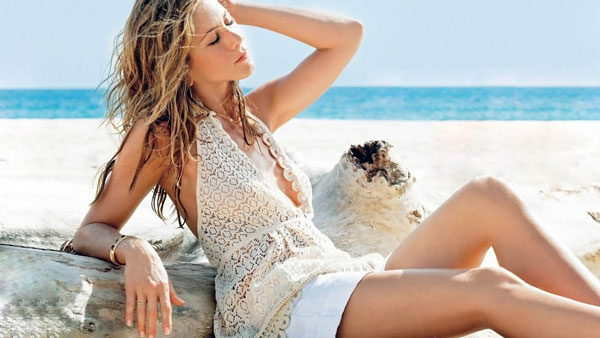 It's a breath of fresh air, inspired by the lure of the sun, sand, and waves. Paints a picture in your head, right? Launched in the summer of 2014, this fragrance is a whiff of salty freshness!
Sarah Jessica Parker is Lovely. Really, she is. And that's what her fragrance is called! Infamous for completely rocking the character she plays in a New York-based series on HBO, she has always had my heart. Sarah is one of the most popular Hollywood actresses, she is timeless. So she wanted a fragrance that would exactly depict who she is. Feminine, elegant and timeless.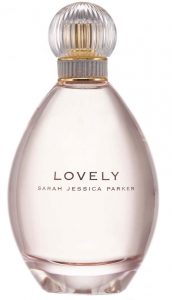 The debut fragrance 'Lovely' is "really close to her heart", she says. "The perfume is appropriate for all generations: from 17 to 107", in Sarah's words. She explains that she always lacked something or the other in the perfumes she wore. She enjoyed them but she felt something was missing.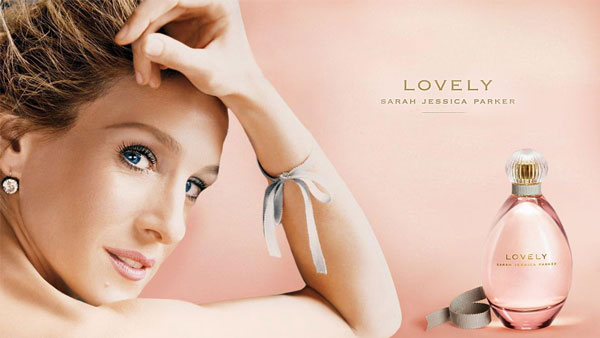 She always wanted to create a signature scent "that would be very sexy and yet undeniable classy". Now that's Sarah Jessica Parker for sure!
The stories are still going… Let's continue in the next post of ParfumPlus
For now, here's a list of perfumes created by some of your favourite celebrities:
Glow by Jennifer Lopez (You know, Glow by JLo!)
Crush by Rihanna (Who doesn't have a 'crush' on Rihanna?)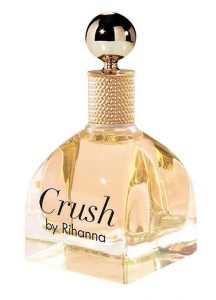 Incredible Things by Taylor Swift (That she is, incredible!)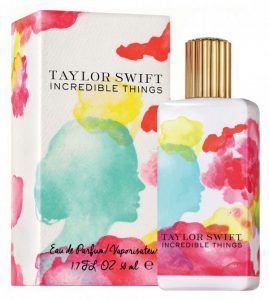 Fame by Lady Gaga (The woman is all about it!)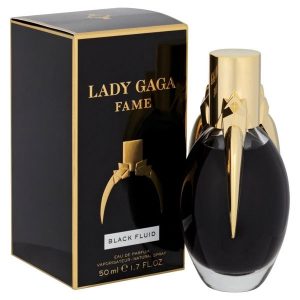 Fleur Fatale by Kim Kardashian (Yes, we are keeping up with this Kardashian!)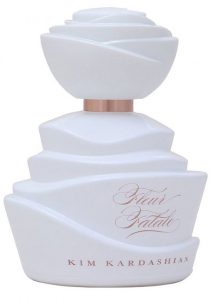 Meanwhile, have a look at the list of perfumes worn by Celebs, here.