American actor, Michael Jordan loves the scent of Boss Bottled by Hugo Boss on him
Michael Bakari Jordan is an American actor. He started off as a child model who worked for several companies including Modell's sporting goods and Toys 'R' Us. He later decided to embark on a career as an actor. He launched his career as a professional actor in 1999 when he appeared briefly in single episodes of the television series Cosby and The Sopranos.
He had appeared in several movies and shows before he had his breakthrough in the year 2013 when he was starred as shooting victim Oscar Grant in Fruitvale Station, directed by Ryan Coogler. His performance earned him critical acclaim. Following his role in Fruitvale Station, Jordan was named one of 2013's breakout stars by Entertainment Weekly and GQ. And it was just the start. In the year 2015, Jordan was starred as Johnny Storm, the Human Torch, in Fantastic Four.
Jordan is a person who stands out in the crowd, with his performances and his choice of perfumes. He loves Boss Bottled by Hugo Boss.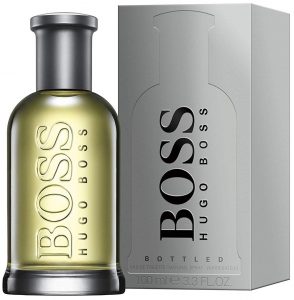 The fragrance opens with refreshing top notes of geranium, lemon and apple; played around with a hint of plum and oakmoss. Warm, aromatic notes of cinnamon, carnation and mahogany come together at the masculine heart. The rich sandalwood combined with olive tree, cedar and vanilla, creates a smooth yet deep base note, unfolding harmoniously on skin.
Notes:
Top: Plum, Oakmoss, Apple, Lemon, Bergamot, Geranium
Heart: Mahogany, Carnation, Cinnamon
Base: Sandalwood, Olive Tree, Vanilla, Vetiver, Cedar