Rose from Titanic loves to wear Rose en Noir by Miller Harris
Kate started her career as an actor at a very young age with British television. Her first screen appearance was at the age of 15, in the British television series Dark Season. She made her debut in the film industry with Heavenly Creatures in 1994. The very next year she received her first BAFTA Award for playing Marianne Dashwood in Sense and Sensibility.
It wasn't too late for Global stardom to follow her. Soon after with her leading role in the epic romance Titanic, in the year 1997, she became a worldwide sensation. She has charmed the world with her acting skills and her elegance. Kate Winslet's choice in Perfumes is just as elegant as her. She wears Rose en Noir by Miller Harris.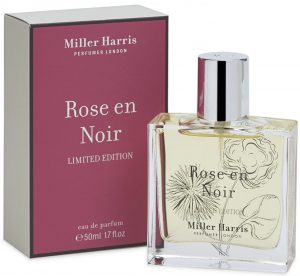 The sensual and dark side of the rose. Ruby red raspberry fruits, violet leaf and hints of petitgrain provide a tantalising introduction, while rich notes of Turkish rose Damascena and black pepper dominate the heart. Rose en Noir seductively draws down into a deeply rich velvet base of ambrette seed, Tabac Noir, vetiver and patchouli.
Notes:
Top: Raspberry, Violet Leaf Egypt, Petit Grain Citronnier
Heart: Rose Turkey, Poivre Noir, Nutmeg Java
Base: Patchouli Indonesia, Vetiver Haiti, Tabac Noir France, Ambrette Seed