Read this post in

Arabic
By his words, it looks like his journey has been nothing but a learning and enjoyable experience. ParfumPlus gets to know how Ramon Monegal, after being born in the family of Spanish perfumes, came to the Middle East and plans to leave behind a scentful legacy…
PERFUME MAKING is an art. And only a few can master. For some people it takes a whole life to figure out their passion towards a specific art. But for people like Ramon Monegal, it's a destiny to pursue the art and redefine it in their own personal manner. Here's how it began, his journey to the art of perfume making.
ParfumPlus (PP): What does perfume mean to you?
Ramon Monegal (RM): Identification and communication.
PP: You were born into a family of perfumers in Spain. You belong to the fourth generation of the founders of Myrurgia, an appointed supplier to the Spanish Royal Family. So when and how did Ramon Monegal come into being?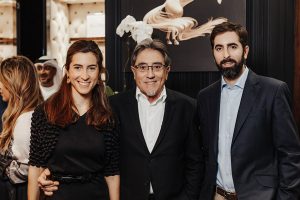 RM: It started in 2009. After a long career at Myrurgia, which was created for the Royal Family and also for celebrities, fashion designers and others, when the firm was sold to a multinational group I was seduced by the idea of working for myself with complete freedom. That's what every perfumer dreams of but the dream only comes true for a few. Again, having my wife's support, I knew I had continuity through my children who are all perfume addicts and who want to learn the trade along with their other studies.
PP: Ramon Monegal is supposedly a one man show: the fragrance, the image, the name, perfume showroom, to packaging, all have your touch. We would love to know how you accomplish this?
RM: It's my raison d'être, being a total professional perfumer, which I inherited from my father and will pass on to my children. I find it hard to be involved in only one part of the process. In moments of doubt I turn to the legacy of my masters and mentors. I wouldn't like anyone else to create on my behalf.
PP: Tell us something about your mentors who have influenced you? What lessons have you learned from them?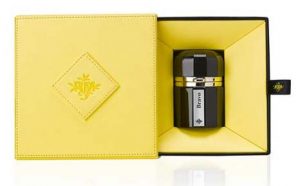 RM: I had the good fortune of being able to count on great teachers. Artur Jordi, my real mentor, inculcated in me the need for perfection, patience, discipline, elegance, seriousness and professionalism. With Marcel it was the other side of the coin: naturalness, cheekiness, improvisation, joy and the grandeur of imperfection. Pierre balanced modernity with the classical, imagination and creativity, essence and the molecule, technique and improvisation. I learnt almost everything I know from them and it was an experience that I would repeat with my eyes shut and my nose open.
PP: Your first fragrance was created in 1979 and was a great hit for Myrurgia. Can you take us back to that period?
RM: As I was young, unaware, still half-baked and rebelling against the previous generation I had the good fortune to create something natural and uninhibited that connected with my generation and was a big success for a long time. It was unexpected and exciting. But the fact is it put me under a lot of pressure and responsibility and that made me grow up fast.
PP: You have created your own signature showroom. Who are your clientele?
RM: My clientele is fantastic, they are perfume seekers, connoisseurs, restless explorers who won't be taken in by marketing, they love to hear about the ingredients' values, they want to know what the perfume means, they quickly learn and assess and they are very demanding – they are looking for art!!
PP: We hear that you work with the best of raw materials. What are your favourites?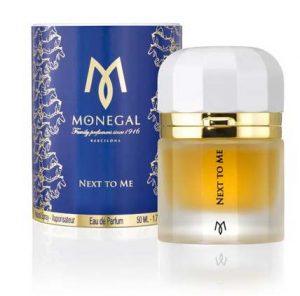 RM: Iris roots from Florence, abedul oil with a touch of leather, cedar, Turkish rose with saffron, Spanish orange flower, sambac jasmine, amber molecules
PP: Do you have favourites from your collections.
RM: From the beginning "Mon Cuir" and right now "Flamenco"
PP: What is your take on the evolution of tastes in case of Middle Eastern perfume connoisseurs?
RM: From what I've experienced in
the Middle East there is a great culture and a lot of knowledge about "real" perfume, ones with character, based on the value of their key ingredients. I believe that in the near future the trend will be to open up to perfumes with more sophisticated structures in which we will see, as well as the classic woods, spices, flowers and resins, molecules of musk, amber, sweet tastes, aqueous flowers, light woods of a more universal style and a different modernity.
PP: Any perfumes that you have introduced as part of your foray into the GCC and MENA region?
RM: Next to Me, Mon Bloom, Oud on Fire, Soul of Oud and Ocean Oud.
PP: What have some of your favourite perfumes been over
the years? Which brands do you admire?
RM: My role models are classics such as: Cuir de Russie, Knize Ten, Macasar, No 19, Shalimar, Fracas, My Sin, Aromatic Elixir and a long etc. I always admired Guerlain before it was sold. Now Chanel and Hermés deserve more of my attention. Among independent perfumers I liked the authenticity of Frederic Malle, which sadly is no longer independent and I follow the development of Roja Dove. But true admiration is developed over a career and today these are very changeable and ephemeral.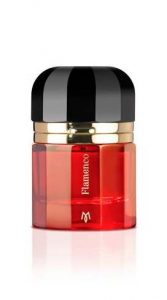 PP: Is there a special ingredient which you could call your signature ingredient?
RM: I have RM ingredients. My leather composition, the different fractions of cedar, vetiver and patchouli, a unique combination of five different ouds, iris distilled with cedar. I believe the style and the signature are in the ingredients but also express the aesthetic of my own culture.
PP: Pricing of Ramon Monegal. How much?
RM: They range from €145 to €600.
Read this post in

Arabic