Read this post in

Arabic
As the saying goes, there is no smoke without fire, in the world of fragrances, a few perfumers might like to twist the adage and claim, that a fragrance without smoke has no fire, so to speak.
s the saying goes, there is no smoke without fire, in the world of fragrances, a few perfumers might like to twist the adage and claim, that a fragrance without smoke has no fire, so to speak. The inception of the world of perfumery was with smoke, and as uncanny as it may sound, it is a fact to be accepted and celebrated. Since we often directly relate smoke to fire, it is a bit unsettling to accept the fact that smoke can be so intimately related to something you are so fond of. But for better or worse, the scent of smoke is indeed emotionally evocative – remember that autumn campfire where you first fell in love. The smell of a burning cigar in the cold air, while returning from work. Sitting next to the fireplace, sipping a cup of tea. Or how about burning those old love letters and burning all those memories?
For some reason the scent of smoke mostly makes a person nostalgic, consciously or subconsciously! It somehow relates to every single human being. Maybe this is why perfumers choose smokey notes for their creations.
Choosing smokey notes for a parfum or choosing a smokey parfum, are both very risky and bold choices to make. But no other notes can really do what a smoky note does to a parfum. There's a very subtle yet very pleasing mysteriousness, sexiness and darkness to a person's demeanor while wearing a smoky scent.
Now let's first see how did smoke enter the world of perfumery?
The word perfume is derived from the latin word 'per fumus' which literally translates to 'Through Smoke'. This comes from the faiths of some ancient cultures, who believed that worshipping the gods with incense or candles will help their prayers and wishes reach the gods. They believed that the prayers are carried through the smoke of the incense, to their gods, and the pleasing fragrance of the incense is the reply of the gods. After a brief period of time smoke came into use of perfumes, sounds astounding, doesn't it.
But it is impossible to ploy smoke in a bottle!
Well indeed it is impossible to literally have smoke contained in a bottle for a very long time. But here's where science comes into play. All smokey materials are made by 'destructive distillation' of wood or other organic materials. It means that the original, organic material is converted to charcoal as it is distilled, that is slowly burnt. It is not surprising that the fragrance of materials produced by this process is just like that of smoke, along with traces of the organic material. As simple as it sounds.
Choosing a smokey note for a new creation is a bold, risky yet a very smart choice as smoke lies at the core of perfumery, acting as a vehicle for other notes to shine, and gets the balance right. The right amount of smoke in a perfume can make people fall head over heels for you, with just a whiff. A smoky perfume may fit for almost all occasions and seasons, but it is undeniably the best one for Springs where you crave for a warm feeling. And what could give you a warmer feeling than the offspring of fire itself?
Here are a few smoky perfumes that you must try.
La Fumee Classic by Miller Harris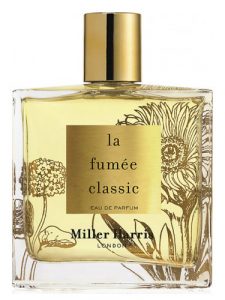 This is a smoky perfume that touches the high bar in the realm of burning scents. It keeps a slightly gentle profile, it never overtakes you, but works perfect on the skin to add a natural sense of smoke. This sensual fragrance is meant for the cold season. The colder it get, the better this piece of art evolves.
Notes:
Top: Elemi, Incense, Lavender
Heart: Chamomile, Cardamom, Coriander, Cumin, Geranium
Base: French Labdanum, Brich, Amber, Sandalwood, Morocaccan Cedar, Agarwood


---
John Galliano for Women by John Gaalliano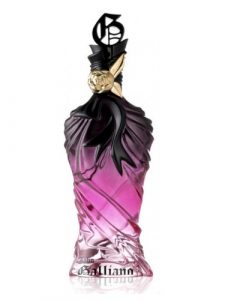 This brilliant piece of olfactory pleasure is a piece of art. John Galliano managed to put together the piercing fresh sweetness of flowers with sensual and dark smoky notes, just perfectly.  The cherry on the cake is added by the spectacular design of the bottle. With the Gothic letter G crowned at the top, and the outside package is illustrated like a book.
Notes:
Top: Aldehydes, Angelica, Bergamot
Heart: Rose, Violet, Peony, Iris, Lavender
Base: Amber, Musk, Patchouli, Incense, Virginia Cedar
---
Fille d'Eve By Nina Ricci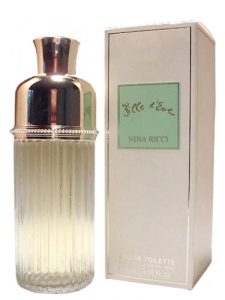 In typical vintage Ricci style, Fille d'Eve is nothing but magical. It's elegant, classy, powerful and smooth. With a hint of nostalgic touch to it, this perfume is certain to make heads turn when you walk around wearing it.  Hard to get, but a must have piece by Nina Ricci.
Notes:
Top: Bergamot, Lemon, Peach
Heart: Labdanum, Rose, Cloves, Plum, Jasmine, Honeysuckle
Base: Patchouli, Leather, Balsamic Vinegar, Sandalwood, Oak, Oakmoss, Amber, musk, Incense
Read this post in

Arabic