Read this post in

Arabic
The season of love is just around the corner and no better way to make the most of this time than to indulge your senses in olfactory delight. This issue, we explore the beauty of coumarin and its usage in perfumery…
Love is one of the most beautiful emotions that encompasses within itself more than just a bond/association to the person involved. It is the idea of belonging and being loved that often acts as that guiding star motivating us to keep going. There have been various occasions when perfumers have utilised the ability of perfumes to evoke emotions, simply to create that unique yet mesmerising fragrance. This issue we take a look at coumarin and its legacy in perfumes.
The origin of Coumarin
As a natural substance, Coumarin is usually derived from the tonka bean but is also found in other plants, including lavender, sweetgrass, and sweet clover. Coumarin is a chemical compound with a sweet, distinctive vanilla-like odor with grassy elements, which makes it a popular fragrance ingredient.
Naturally, this fragrant ingredient is also present in cherries, strawberries, and apricots. Coumarin is commonly synthesized artificially for its use in perfumery. Perfumers are known to use coumarin as a base note to add warmth and depth. Some of the best-selling designer perfumes owe their popularity to the unique nature of this ingredient.
Understanding the nature of the scent
Before we delve deeper, let us understand the nature of this ingredient. Coumarin has a sweet odor profile, said to evoke both the scent of newly-mown grass or hay and a distinctive vanilla aroma. Its scent profile is generally pleasant and sweet, provided it is used in limited quantities. At higher concentration, the smell becomes complex producing notes of tobacco and aldehydes, making it a valuable ingredient for masculine perfumes. For the feminine compositions, coumarin is preferred as a base note used in combination with vanillic or chypre components to impart warmth and sweetness. In fact, coumarin is a very popular base note across perfumes.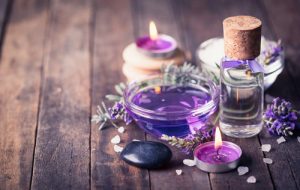 Coumarin in perfumes
In fact, coumarin is a very popular base note across perfumes. It adds an element of raw freshness that lends a unique character to the scent. Many fragrances for both men and women are testimony to the abilities of this ingredient. Some popular perfumes for women that feature coumarin in their composition include Dior Addict, Dior Fahrenheit, Thierry Mugler Angel, Givenchy Amarige, Versace Blue Jeans, Chanel Bois des Iles, Chanel Coco, Chanel Coco Mademoiselle and Burberry Brit, among others.
There is an equally impressive range in the men's section. This includes Alfred Dunhill, Dunhill Fresh, Hermes Equipage, Versace pour Homme, Azzaro pour Homme, Gaultier Le Male, Moliard Musc, and Givenchy Pi, among others.
And the stars!
Angel by Thierry Mugler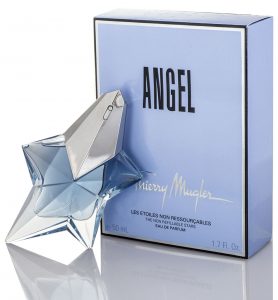 This beautiful feminine scent has been wooing hearts since 1992. Not too many flowery notes in this scent! Notes like chocolate, vanilla, caramel and of course coumarin at its heart, make it an extremely popular among those who have the preference.
Top: Bergamot, Strawberry, Dewberry, Helonial, Honey, Jasmine, Orchid, Rose
Heart: Chocolate, Caramel, Coumarin
Base: Patchouli, Sandalwood, Vanilla, Musk
---
Coco Mademoiselle by Chanel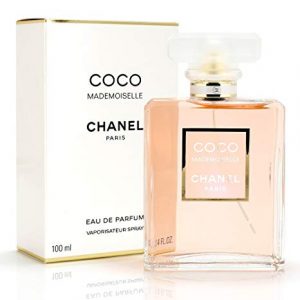 Coco Mademoiselle by Chanel is a Oriental Floral fragrance for women. Coco Mademoiselle was launched in 2001. An extreme, luminous and deep concentration of Patchouli infuses this perfume with a voluptuous dimension. The warm, soft and feminine Amber accord — an intoxicating blend of Tonka Bean and Vanilla from Madagascar — wraps the scent in sensuality making it the perfect choice for the ladies.

Notes:

TOP: Bergamot, Grapefruit, Orange
HEART: Jasmin, Litchi, Rose
BASE: Vitever, Musk, Vanilla, Patchoulli
---
Narciso Poudree by Narciso Rodriguez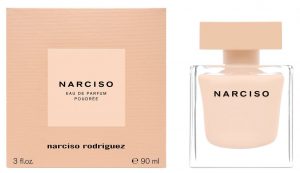 Poudree is sensuality and seduction redefined. A velvety creation, that is delicate and powerful at the same time. With the goal of creating a fragrant cloud that highlights the natural and mature femininity, Narciso pretty well achieved it. The heart of the perfume, which opens with a floral combination of bulgarian rose and white jasmin, is dominated by powdery musk. Coumarin lies at the base of the perfume, completing the creation.
Notes:

TOP: Bulgarian Rose, Orange Blossom, Jasmin
HEART: Musk
BASE: Patchouli, Cedar, Vetiver, Coumarin
---
Legend  by Mont Blanc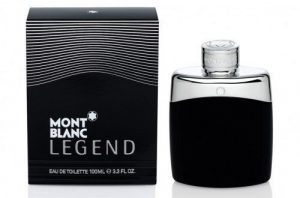 This is a fragrance filled with contrasts. It combines notes that evoke strength and tenderness, tradition and modernity. The composition opens to an aromatic tone of lavender, intertwined with pineapple leafs, bergamot and Lemon Verbena. The top bends in with the heart composed of Rose, coumarin and dryfruits. The woody base of sandalwood and coumarin again, completes the composition just perfectly.
Notes:

TOP: Lemon Verbena, Bergamot, Lavender, Pineapple Leafs
HEART: Coumarin, Red  Apple, Dry Fruits, Oakmoss, Geranium, Rose
BASE: Sandalwood, Coumarin
---
Mon Guerlain by Guerlain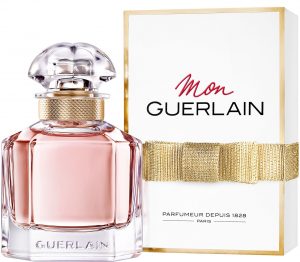 With incredible concoctions that blend in just perfectly, Mon guerlain lingerie from the moment you apply, till the drydown where it slightly softens. It opens to fresh lavender and flows down to a blissful combination of rose, iris and jasmine – that lie at the heart. The base has a number of notes, yet all the notes show their qualities beautifully, none overpowers the other. Sandalwood when combined with coumarin and benzoin, makes this creation irresistible.
Notes:

TOP: Lavender, Bergamot
HEART: Iris, Rose, Jasmine Sambac
BASE: Vanilla, Sandalwood, Coumarin, Benzoin, Licorice, Patchoulli
Read this post in

Arabic