Here is a look at a six thousand years old ingredient that continues to inspire perfumers even today. From its mysterious past to its dangerous future, we take you through the evolution of Frankincense in perfumery
From Rome to India, Frankincense was a treasured ingredient. Valued as good as gold, this not-so-good looking ingredient smells fabulous which is why it has a loyal fan following in the world of perfume lovers. Before we delve into its usage in perfumery, it is important to understand the rich lineage associated with this not-so-good-looking ingredient.
Where did it all start?
The origin of this ingredient lies in the resinous substance that comes from the bark of a very specific variety of trees belonging to the Boswellia family. There are various species of trees in this family, known to provide different variants of frankincense. On an average, these trees grow to 50 feet in height.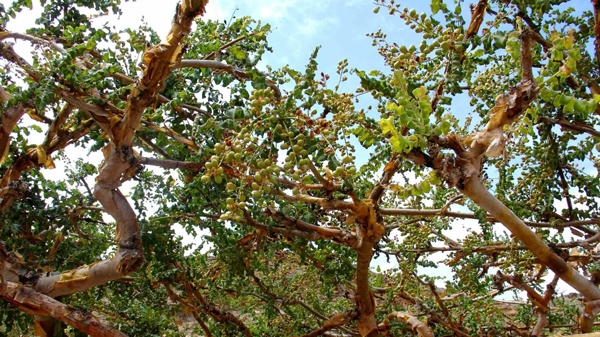 However, perfume is not the only thing that these plants are used for. The tree also bears fruits that are fed to livestock. Its small red flowers are a favourite among bees. However, it is the resin that has been treasured for thousands of years.
Not just perfume, the captivating aroma of frankincense has several medicinal uses as well. The best part is that this tree grows well in arid regions and does not need too much water to flourish. In fact, these trees grow well in the limestone-rich soil. So rocky hillsides are where you are most likely to find them. Parts of Asia and Africa to different varieties of this tree.
An ancient trade
Frankincense has been in used for perfumery for almost 6000 years now. It is considered to be a symbol of honour, wealth and prosperity. For instance, at Emperor Nero's funeral, his wife burnt a lot of Frankincense, more than all of Arabia's population put together at that time.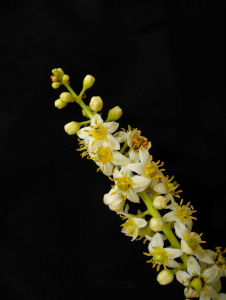 In fact, Frankincense has been referred to various religious scriptures thanks to its aromatic properties. Famed in the Bible as one of the gifts presented to the Gods by Three Wise Kings, Frankincense has been used extensively for religious, cosmetic and aromatic purposes. Different scriptures may refer to it differently, but there is no denying that this ugly looking resinous sap has been captivating olfactory senses for quite some time.
Extracting the elixir!
Frankincense oil is extracted from the resin from the tree. Harvesting the resin requires a lot of expertise. A specially designed knife is used to make strategic slashes in the bark to extract the resin, usually a week before the season actually sets in.
As soon as the resin hits oxygen, it will start to crystalize the resin is also called tears, these tears are left to harden on the tree. Usually, these tears take about a week to become hard enough so that they can be cut and separated from the tree.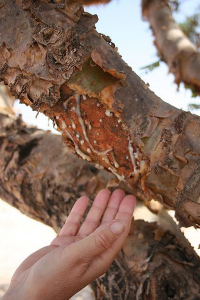 The quality of frankincense derived from this process depends on where the tree is grown, its age, aroma, purity, and colour among a host of other things. For instance, the rarest quality of frankincense comes from Boswellia scara. The crystallized resin is taken to a distillery where it is crushed to fine powder. The essential oil is extracted from this crushed powder, using an oil bath.
Usage in perfumery 

We have already spoken at length about the involvement of frankincense in the domain of perfumery. Perfumers swear by its therapeutic effect to calm the senses. So, here is a look at some frankincense based perfumes that continue to woo people even today:

Coco Noir: This fragrance by Coco Channel is a tempting blend of woody resins and flowers. The fragrance settles to pave way for a lasting sillage, making it an ideal choice for the modern day perfume lover. Perfumer Jacques Polge created this fragrance.

Notes

Top: Grapefruit, Bergamot

Heart: Rose, Jasmine, Indonesian patchouli

Base: Frankincense, Brazilian Tonka bean, White Musk

Tuscan Leather: This is a beautiful fragrance by Tom Ford which uses Frankincense in the heart notes. It is part of the Private Blend collection designed by the brand for men.

Notes

Top: Thyme, Raspberry, Saffron

Heart: Frankincense, Jasmine

Base: Amber, Suede, Leather, Woody Notes

Delicious Night: Launched by the design house of Donna Karan in 2007, this fragrance is inspired by the buzz of New York City night.

Notes

Top: Frosted Pomelo, Ginger, Blackberry, Pink Freesia, Martini

Heart: Night Orchid, Jasmine, Pink Iris

Base: Amber, Frankincense, Myrrh Extract, Patchouli, Vetiver
A future in the dark
Shrouded by myth and mystery, Frankincense has played a key role in the evolution of perfumery as we know it. However, this ingredient could be headed towards extraction. For starters, the Boswellia tree once damaged does not regenerate. The number of these trees is reducing considerably.
People living around these trees are also well aware of its benefits. Many of them burn down the trees to clear the ground for breeding cattle. The cattle also eat from the smaller trees leading to a sorry state of affairs where most of the saplings can never make it to the tree stage.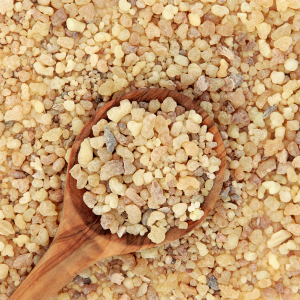 Even the trees do not grow very fast. The year-on-year growth, even in the best conditions is not enough to replace the number of trees that are damaged in the process of extracting the resins.
Given its extensive use in French and Oriental perfumes, this ingredient continues to rule hearts of perfumers across the globe. Researchers and perfume companies are working towards identifying a synthetic alternative but the charm of original frankincense is far from fading.