This beautiful panicled bell-shaped flower known as Campanula, contributes a nectarous mesmerising and feminine essence giving a fantasising sweet finish to the perfumes…
Mostly grown in the Mediterranean regions of Caucasus and tropical, mountainous regions of Asia and Africa, Bellflower is referred to as "Harebell" in England and "Bluebell" in Scotland and "Virginia bluebell" in the United States. Bellflower is widely known for its elegance, grace and a detectable sweet scent. Blossoming colours like purple shadowed with blue and pink shadowed with white, these spring- summer flowering annuals are not only easy to cultivate but last for more than 4-5 days in a conditioned environment. Added in order to give a sweet finish to fruity and flowery incense, Bellflower is mostly used in feminine perfumes as a base ingredient.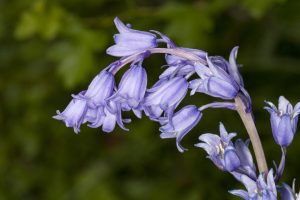 Decorated as garden ornamentals, Bellflower has multiple uses. Mostly considered as a pest, these sweet-scented flowers are also known to have herbal qualities curing internal pain. Easy to extract and commonly found, these blooming blue has proven to waver your senses exhilarating the definition of amusement while soothing your soul. A sniff of it will definitely enhance your day.
Due to its irresistible, sensual and tempting characteristics, poets tend to mention it in many poems to define beauty.  The name Rapunzel, a German fairy tale in the collection assembled by the Brothers Grimm, is also known to be inspired by the beauty of the Bellflower.
Light Blue – Dolce&Gabbana
This  aromatic, light and blustery scent by Dolce and Gabbana  is one of the renowned perfumes with Bellflower as its top note. Light Blue fragrance is inspired by the sparkly fruity-floral essence of bellflower itself.  Its casual breezy note with a finishing touch of sweet incense gives it a summer spirit.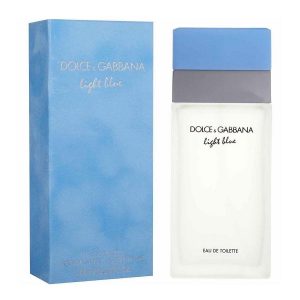 Other mouth-watering fresh notes like lime and cedar result in a fruity- floral and charismatic aroma which is both mouthwatering and relishing, a kind that refreshes your soul by bringing an image of South woody seashore.
Blue Bell – Good Chemistry
Fragrance inspired and named after the beautiful Bellflower itself, Blue Bell is indeed savouring. Sweet and Luxuriating, Blue bell is a feminine perfume with flair of jasmine and Citron as its heart note while Bellflower being exclusively top note.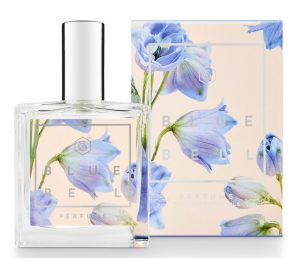 The scent aspires the user into a floral, sweet and citrous incense while maintaining the fruity, spicey and light blustery of palatableness. This recent launch by Good Chemistry has been doing rounds as a favourite amongst young women who want a taste of bliss in their perfumes.
Wild Bluebell Cologne by Jo Malone
This  one has  a delicate sweetness of dewy bluebells suffused with lily of the valley, with a hint of clove. With musk – amber base and decorative lace design Wild Bluebell is a must have.