He's cool. He's hot. He's an icon in the YSL style. An electrifying showman who has penned epoch-making hits like "Are You Gonna Go My Way," It Ain't Over Till It's Over," "American Woman," "Again," "Fly Away" … In September 2020, the YSL Beauty family welcomed Lenny Kravitz as the new global face and spokesperson for Y.
In 2017, Yves Saint Laurent Beauté launched a new masculine fragrance that turned the first letter of Yves Saint Laurent's name into a question: Y. Because the Yves Saint Laurent man has always been a dreamer and a risk-taker. An experimenter and a creator who never stops asking himself: WHY NOT?
Edgy luxury. Daring. Cool. Modernity. A forever-young spirit. And above all, the constant drive for self-accomplishment. Lenny Kravitz is the very embodiment of Y's values. Because he's always ready to meet any challenge. Going higher. Keeping every path open.
Singer, songwriter, producer, instrumentalist, actor, fashion icon, photographer, designer… Always pushing back boundaries, the multi-faceted creator couldn't be a better fit for Y.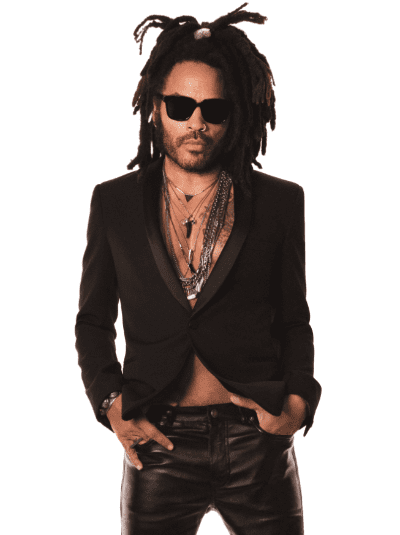 A new campaign. A journey to self-accomplishment
Enriching the universe of Y, Lenny's first upcoming campaign, directed by the award-winning filmmaker Anton Corbijn (Control, The American, A Most Wanted Man), will open a new chapter in Y's saga. The new film captures both the thrill and intimacy of one of the most iconic moments in a rock star's life. His solitary walk from the backstage area onto the stage, reflecting his life's journey – everything that brought him to this moment. The ultimate self-accomplishment: an electrifying performance for an adoring crowd. The instant when the man turns into a rock legend.
"I've always been a fan of Yves Saint Laurent. Of his work, his aesthetic, his lifestyle, his boldness. He was super eclectic and drew from so many places. I also happened to already wear a lot of Saint Laurent. Always have. This was not something I had to fit into or think about. It's been part of my lifestyle for so many years. It's a very organic collaboration." – Lenny Kravitz