Industry-leading mobile lab will go directly to the source to generate new ingredients from field to fragrance.
Givaudan is breaking new ground in nature-conscious fragrance creation with the introduction of its Blossom Lab. This one-of-a-kind fully equipped mobile laboratory allows innovating naturals extraction techniques and craft new qualities of perfumery ingredients directly in the field, from the freshest plants.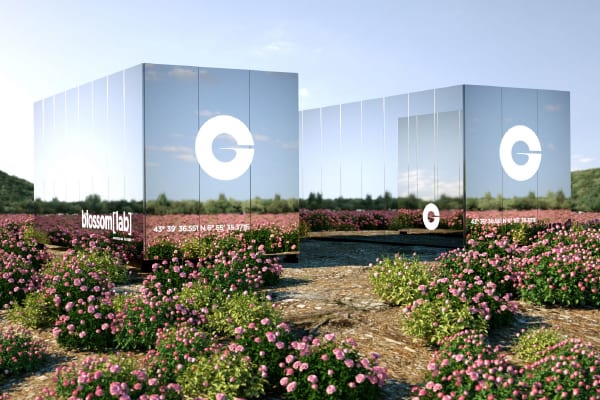 The Blossom Lab is designed from repurposed shipping containers in Grasse, France and will be able to travel by truck or boat for immersive research at the heart of nature's most precious sites around the world.
Maurizio Volpi, President Givaudan Fragrance & Beauty, said: "The Blossom Lab is an exciting advance in perfumery that brings a functional high-tech laboratory to work in a responsible way with nature's freshest, most unique ingredients directly in the field. We are thrilled to explore the myriad possibilities offered by this innovation, which is fully aligned with our ambition to create sustainable and unparalleled new scents for consumers all around the world to enjoy."
The one-of-a-kind mobile unit builds on Givaudan's unique 'Naturals at Origin' approach while supporting its Naturality Platform, a pioneering approach that enables perfumers and customers to create nature-conscious fragrances. It is a natural extension of the company's purpose of 'creating for happier, healthier lives with love for nature as it aims to optimise processes and reduce environmental impacts while enriching the perfumery palette with new sustainable naturals.
The Blossom Lab will be deployed initially in Grasse before carrying out innovation expeditions to leverage Givaudan's unique network of Naturals at Origin from Egypt to Sulawesi, Indonesia, taking a holistic approach to design new qualities of naturals in a way that is respectful of the environment.