Read this post in

Arabic
Beautyworld Middle East embarked upon a wonderful and successful show yet again and everyone was in awe! Double in terms of exhibitors and brands from across the globe as well as growth establishing itself as the region's largest beauty and wellness trade fair!
With another grand opening, Beautyworld Middle East opened in Dubai with 1,736 exhibitors from 62 countries. This by default establishes the trade show as one of the largest Middle East and African international fair for beauty products, hair, fragrances and wellbeing.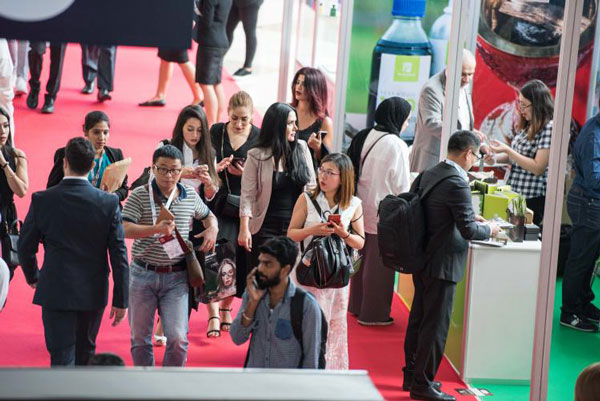 The event established its potential and promised global appeal with 24 country pavilions, including debuts from many countries that launched products in MEA beauty and personal care market. Beautyworld Middle East is an inspiration for professionals, retailers and distributors in the beauty and wellbeing market.

This year BWME featured 24 pavilions from Argentina, Brazil, California, China, France, GCC, Germany, Hong Kong, India, Italy, Japan, Korea, Morocco, Pakistan, Palestine, Peru, Poland, Spain, Singapore, Taiwan, Thailand, Turkey, United Kingdom, and the USA.
Blend'It At Beautyworld Middle East 2018
For the first time ever, Blend'It offered the consumers and visitors to mix and match their own perfumes according to their liking. Depending on the mood and personality, as well as emotions and sensations, one could mix and match a perfume and take it home.
A customised scent concept by Centdegrés which is a creative and strategy consulting agency, fragranced by Firmenich, one of the world's largest fragrance houses; dispensed by Albéa, the world's largest producer of personal care packaging, and manufactured by MMB.
"Blend'It transforms the perfuming ritual in a playful and bespoke way, while respecting the creative work of fragrance creators," explained Gaëlle Doré, General Manager of Centdegrés Dubai.
The GM of Centdegrés also feels that this could be a new thing for the consumers but at a retail level this concept will prove to be really popular.
ParfumPlus: Why Blend'It?

Houda Benyahia, Centdegrés: Because we are today facing a very competitive market and we are facing emerging needs that are not very common and we have to answer the needs of the consumer.
Quintessence Shines At Beautyworld Middle East 2018
The rare art of very niche perfumes, Quintessence yet again gained popularity at the trade show. The most unique fragrances ever created were at a display in the Middle East's largest beauty and wellness trade show, featuring perfumes inspired by therapeutic work with visually impaired children and many more of such examples.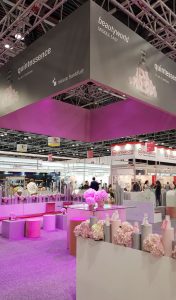 Swiss based Brigitte Witschi, Founder, Art of Scent- Swiss Perfumes launched her hand-made perfume line that captures the 'magical secrets of the alpine world'. This clearly explains the region's like towards niche brands. As the visualisation behind the creation of scents like these is more personalised with inspiring stories.
DOFTA from Sweden also debuted at the exclusive showcase, launching its entire range of niche perfumes, candles and more. Other niche brands at Quintessence in 2018 include When from Korea, Nishane from Turkey, Pierre Precieux from the UAE, Signature Fragrance London and Tom Daxon from the UK, House of Potentia, Odin, and Ulrich Lang from the USA; Rebatchi Prive from France; Germany's The Oriental Perfumery; and Areej Le Dore from Thailand.
Pure Beauty Global Awards 2018!
The Pure Beauty Global Awards 2018 took place on the 9th of May in Dubai for its first time ever. Organized by HPCi media in a glamorous venue such as Four Seasons Hotel on Jumeirah Road.

Patchouli Noir by Christian Provenzano Parfums wins an award for the Best New Niche Perfume at the Pure Beauty Global Awards 2018!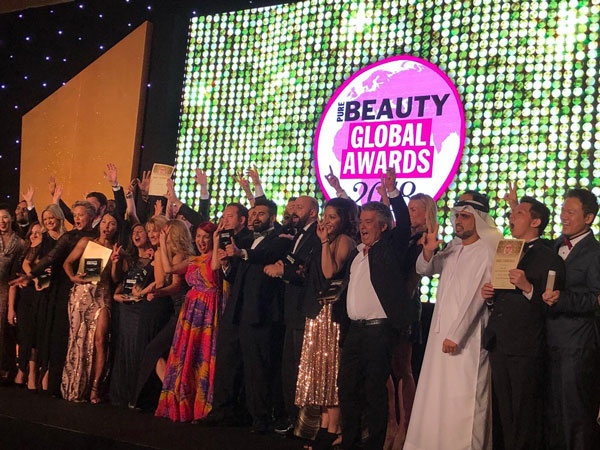 Read this post in

Arabic