Is he a photographer? Is he a director? Is he a designer? Is he an actor? Wasn't he studying to be an architect? Who the hell is he? Well, trying to know Tom Ford can be quite a task. But understanding or loving his fragrances comes naturally to many of his perfume fans. Here's a look at the man, his life and his fragrances
For those of us who just love those stunning visuals of Kiera Knightley and Scarlett Johannson amongst the many others that this man has blessed us with over the years, Tom Ford is as close to God as one can get in the fashion world. Blessed with creativity and a personality that ensured that he is loved and adored by one and all, Tom Ford has achieved, in a rather short time, what other brands may have taken forever.
The Initial Years
Having spent his early years including a large chunk of his childhood as a regular young boy to simple parents, Tom Ford completed his schooling as well as graduation in Santa Fe, Mexico and moved to New York in 1979. By this time, his interest in design was growing strongly. However, Tom Ford had enrolled into the architectural program at Parson's school of design but instead opted to study fashion designing. During the last phase of this program, he also had his very first chance to work as an intern in the offices of Chloe. Though his work profile at Chloe was restricted to that of a mere assistant responsible for sending clothes to photo shoots, Tom was beginning to see the glamour of fashion world.
Tom was now hungry for more and keen to get a job in one of the coveted fashion houses of America. Initially, luck was proving to be a hard-to-please mistress until one day he landed a job as the assistant to designer Cathy Hardwick. After working in America for the first few years, Tom soon realized that he wanted to be a part of the European fashion circuit and work for the more 'style conscious' crowd. This led to the grand shift and Tom moved to Milan to take up a job with the prestigious fashion label of Gucci.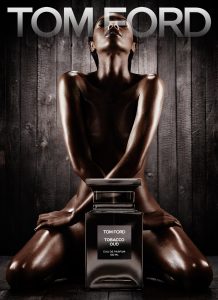 Moving To The European Fashion Circuit
In 1994, Tom Ford took over from Dawn Mello as the creative director. His meteoric rise had all the elements of a Hollywood movie which included critical acclaim, big profits, struggle and appreciation. In fact, it was his bold designs, eye for detail and innovative way of working that turned the fortunes for Gucci. By 1999, Gucci was worth $4.3 billion (£2.2), making it one of the largest and most profitable luxury brands in the world. Tom Ford continued his march towards glory with Gucci's acquisition of Yves Saint Laurent.
In 2003, holding company Pinault-Printemps-Redoute bought a controlling stake of the Gucci group and this led to the designer's intent to leave over conflict surrounding creative control. Ford confirmed his departure, leaving at the end of his contract the following year. Soon after that, he started his very own fashion label and so the Tom Ford that rules our hearts today was born in 2004. He continues to be the front face of the brand constantly churning out newer and more impressive designs that continue to bedazzle the global fashion circuit.
Establishing The Fashion Label
As a child, Tom was always amazed by the way his mother and grandmother dressed up. In his later years as a designer, Ford did not hesitate to use the inspiration from his childhood to create master-pieces that went on to become the talk of the town. With the establishment of the Tom Ford fashion label, he had a new found zest steering him ahead. In the very first year of its establishment, Tom Ford tied up with Estee Lauder announcing the launch of an entire range of cosmetics and perfumes. Later that year in 2005, there was a similar deal with the Marcolin Group and so the Tom Ford brand entered the fashionable eyewear segment. His return to designing happened a year later in 2006 when he announced his partnership with Ermenegildo Zegna to produce luxury menswear, accessories as well as footwear.
During this phase, the Tom Ford style was fast becoming a bold statement that received a mix of criticism and appreciation. But, he was taking it all in his stride and racing ahead. He set up the first Tom Ford flagship store in Manhattan in 2007, followed by a series of openings in other cities as well taking the awesomeness of fashion to a greater audience.
The Fame Continues
In 2009, Tom vowed many with his directorial debut in the form of the critically acclaimed movie – A Single Man. He also produced the movie and co-wrote the screenplay. The movie was appreciated amidst reputed forums and film critics as well as showcased at several film festivals.
By that time, several popular celebrities from all over the globe had worn the Tom Ford designs taking his fashion label to soaring heights of success. Ford's clientele had grown from a select few to include several celebrities like the Daniel Craig, Beyonce Knowles, Lady Gaga, Anne Hathaway, Rihanna, Gwyneth Paltrow amidst others.
The Fragrant Foray
For someone with the kind of creative streak as Tom Ford's, the foray into fragrances was inevitable. Some of the most celebrated fragrances in the beauty industry in the recent past have come from the house of Tom Ford. His fragrances are loved by both men and women and are known for their powerful, intoxicating and long lasting qualities. These extraordinary collections of scents, meant to enhance the Tom Ford brand, have built up a sizable following amongst fragrance lovers across the globe. Glamorous and highly luxurious feminine scents is how one could describe the fragrances and they combine with impeccable masculine fragrances.
Here Is A Look At Some Of Tom Ford's Fragrant Creations
Noir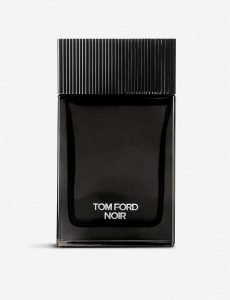 Bound by the notion of an evening-appropriate sensuality, the Noir collection currently features four key colognes: Noir, Noir Eau de Toilette, Noir Extreme and Noir Anthracite. Unusually, given that they share a name, these fragrances are distant cousins rather than brothers, with each one a different composition bearing little relation to each other.
The original fragrance was released in 2012. It is warm and powdery, while the eau de toilette version is lighter and more citrusy. As a stark contrast, Noir Extreme is sweet, spicy and cakey, while the most recent, Noir Anthracite, is smoky and woody.
---
Oud Minerale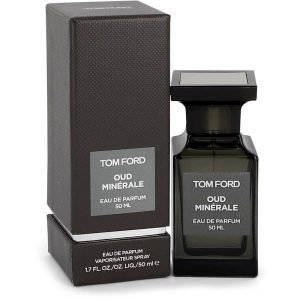 Featuring a rare and precious blend of aquatic notes and of course oudh, this is a unisex fragrance. The perfume was launched in 2017. In addition to oud, the perfume features a mix of sea salt, seaweed, ambergris and pink pepper. The beautiful blend of smoky wood and salty marine accords creates a scent that is more of an olfactive impression that tends to linger for a lifetime.
---
Patchouli Absolu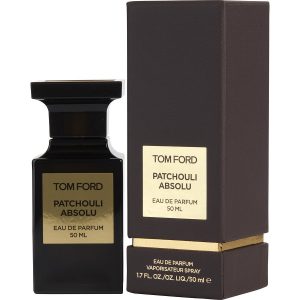 Patchouli has long been a mainstay of men's fragrances thanks to its earthy aroma, but Tom Ford's interpretation rounds things out with touches of amber, musk and leather.
Like all of Ford's fragrances, Patchouli Absolu may often be perceived as genderless, but it smells particularly good on a man's skin. On a woman, the same fragrance has a slightly different effect. While the creamy, suede-like notes will emerge gradually, it's the woodsiness that comes out dominantly when a man wears this fragrance.