Manon Isabella takes a look at the growing market for Eau de Enfant, mentioning popular perfumes for kids
Fragrances have existed since time immemorial. Kings and queens used royal baths and a series of other concoctions to keep their body smelling good all day long. With time, the techniques evolved and soon fragrances in various forms became an integral part of our lifestyle. The common misconception about these lovely fragrances is that they are only for adults. But, soon, scents for little ones also started to gain popularity.  Eau de Enfant, as the perfumes in this category are called, have a growing market all over the world.
Yes that is right; there are several brands that have children perfumes in their range.
And how lovely is that?! When I was a little girl my mom used Petits et Mamans by Bulgari for us, and till today this is still one of my favourite perfumes. The scent continues to stay fresh in mind like a sweet memory of my childhood.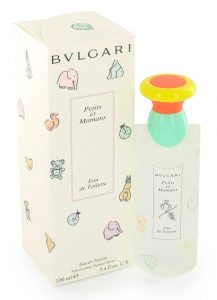 When you are shopping for a fragrance for your little one, please do stick to the fragrances especially made for children as these products are tested and made for the little ones. After all, what may suit your skin type may end up being very harsh on the skin of little children.
Below our carefully selected child fragrances:
Starting with the ones for the smallest children… 
Petits et Mamans by Bvlgari for children
Petits et Mamans is a delicate fragrance for the shared pleasure of mothers and children. The design of the bottle is a complete delight to the eye, with cheerful and fun packaging inside and out. Suitable for children aged 3 and over, the unique scent delivers the warmth of freshness, love and intimacy.
Characterised by an original chamomile and talc note, it combines the sunny feel of Sicilian Bergamot and orange, ideal for a day and casual wear.
From the Parisian fashion house, Eau de Bonpoint was created by Annick Goutal for her sister Marie-France Cohen, founder of Bonpoint, 20 years ago.
To this day it remains to be the house's signature fragrance and it is available in all Bonpoint boutiques worldwide.
A unique perfume symbolising the Bonpoint brand, fresh and subtle, the eau de toilette combines the noblest of essences with the very quintessence of bitter orange: orange blossom, water and essence of neroli. It is an alcohol-based formula free of parabens, phenoxyethanol and diethyl phthalate.
Burberry Baby Touch by Burberry for kids
Burberry Baby Touch by Burberry for kids is a gentle Eau de Toilette Spray (alcohol-free). This one is a soft and delicate fragrance for babies. The composition includes top notes of Mandarin Orange, rhubarb jelly, verbena, wild spearmint. Middle notes of jasmine, orange blossom, lily-of-the-valley, cyclamen and base notes of vanilla milk and moss.
Ambrette 9 by Le Labo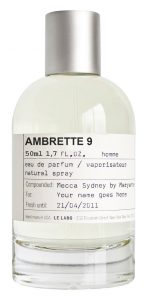 Ambrette 9 is the most precious baby formula in the world as it is based mainly on the ambrette grain, the only musky scent made by nature itself and almost impossible to find. The fragrance combines citrus and fruit notes with amber, amalfi lemon, ambrette musk and aldehydes to comfort and calm both the mother and the baby. The aromatic fragrance that was launched in 2006.
Musti Eau de Soin by Mustela
A light, tender and flower scent for babies and children. A pleasant perfume for babies with its fruity (orange, mandarin) and flowery notes (lily-of-the-valley, jasmine, freesia). Made from cornflower extracts, sweet lime extracts, hawthorn extracts and propylene glycol, this fragrance helps to keep skin moisturised and is hypoallergenic.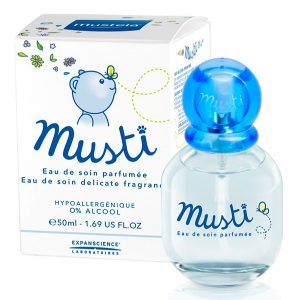 Musti Eau de Soin attributes an aromatic mix of subtle citrus notes combined with the soft fragrances of rose, lilac, amber as well as honey and chamomile extracts, which are known for their soothing and softening qualities. This fragrance can be used daily; for hair, body and clothes.
Princess by Vera Wang
This one is for the not so little ones anymore, the girls of around 10+
What is more fun to get for your birthday than your own perfume at that age?! The bottle is made in a heart shape, in lilac tones, very girly and has a crown on top. And a little secret ring is hidden below that, how cute is that!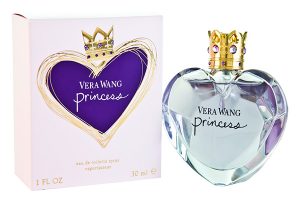 Princess is an oriental-floral fragrance, launched in 2006 as a modern and playful magical elixir. It celebrates youth in its top notes that bring the aquatic nuances with pure and sharp notes of water lily, apple, freshly-sweet mandarin and apricot. The heart is composed of exotic guava, Tiare flower, tuberose, with a touch of dark chocolate. The base brings powdery traces of vanilla, amber and wood.
So the next time you are out to choose perfumes for your little ones, keep these names in your mind and I am surely you will choose the right option for your child.
(Feature image credit – The Huffington Post)