Read this post in

Arabic
Sensual, exotic and mysterious, Plethora Oud is a blend of the finest ingredients with the precious and luxury Cambodian Oudh
Plethora is proud to announce the launch of the first ever Plethora luxury perfume collection. The creation of each fragrance begins with a long, well-thought out idea to elicit emotions from a simple combination of royal raw materials.
The latest in this collection is the Plethora Oud fragrance. Sensual, and exotic, the fragrance is a mysterious blend of finest ingredients with the precious and luxury Cambodian Oudh.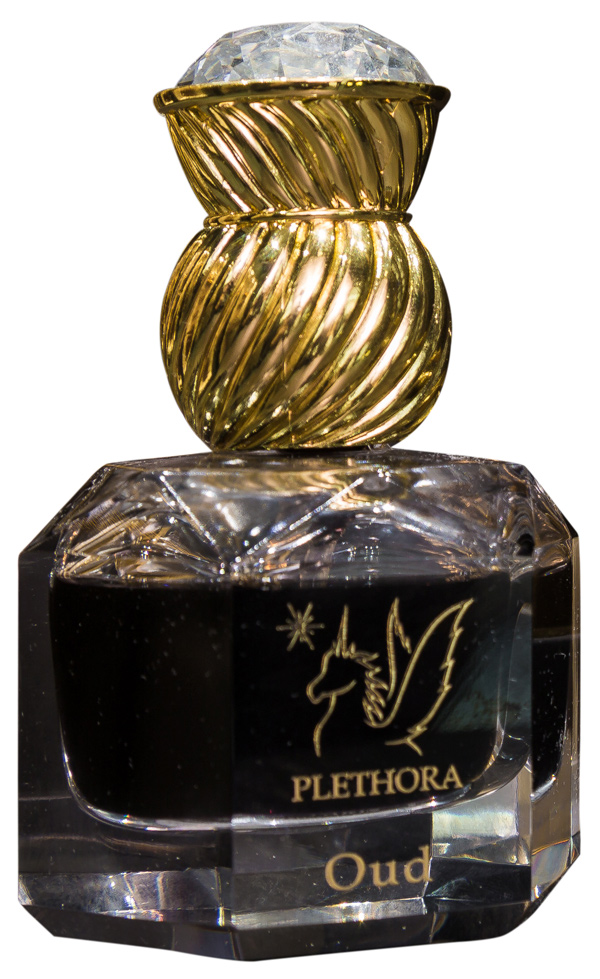 The perfume starts from the base note, in a journey to the Arabian shores of Amber. With a smokey wood, patchouli and animal musky scent, Oud will stay on with the wearer into the depths of the night and beyond.
Olfactory Notes of Plethora Oud:
Cambodian Oudh, Amber, Musk, Tobacco, Wood, Resins, Patchouli
Available in 75 ml, at retail price AED 950
Read this post in

Arabic