Our Khaleesi from Game Of Thrones loves to wear Santal 33 by Le Labo. Popularly known for her iconic character, 'Daenerys Targaryen' in the TV series Game Of Thrones, Emilia Clarke is one of those actors who knows, how to bring a character to life…
With her immense talent and dedication, this newly found gem has won millions and millions of hearts from across the world. With such a huge breakthrough in the industry, Clarke rose to fame overnight, but that did not change her as a person. Her down to earth nature remains the same.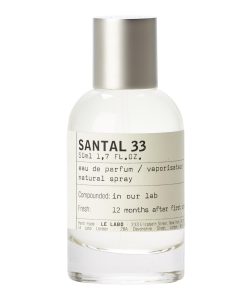 And this down to earth person loves the elegant fragrance of Santal 33. The woody aromatic fragrance gives you an uncanny yet homely nostalgic feeling. The fragrance is warm and welcoming. Kudos to Le Labo, for creating a fragrance so sharp and minimal. A perfect fit for today's young adults.
Perfumer: Frank Voelkl
Launched: 2011
Notes
Top: Virginia Cedar, Sandalwood, Cardamom, Violet, Papyrus





Heart: Leather, Amber, Iris