Read this post in

Arabic
ParfumPlus in conversation with Romano Ricci, founder of Juliette has a gun and the great-grandson of Nina Ricci…
ParfumPlus (PP): For the benefit of our readers, please do let them know if you consider yourself a designer or a perfumer.
Romano Ricci (RR): I consider myself to be a perfume designer. Initially, I worked with Francis Kurkdjian, especially for my first two creations, and since then, I've designed them all myself. I'm the artistic director of Juliette has a gun; one of the many roles I play. Marketing is also close to my heart, and I'm involved in product development, packaging, merchandising, communications, digital marketing, etc.
PP: When and how did you decide to enter the world of perfumery…. Could you share your first olfactory memory with our readers?
RR: I grew up in a very creative environment, being the great grandson of Nina Ricci, the founder and fashion designer of the luxury fashion house. My grandfather, Robert Ricci, was the nose of Nina Ricci perfumes, and he taught me all the rules of perfumery as well as how to break them. My journey began at the age of 18 with Fragrance Resource, a perfume house in New York. It took me six years to learn everything about this beautiful industry. Juliette took shape in me during this time as a very personal interpretation of perfumery.
My first olfactive memory is Phileas, a masculine fragrance developed by my grandfather, Robert Ricci. I'm not sure if it wasn't a great success, because we had a good supply of Phileas soaps, shower gels, etc., to use at home for years!
PP: What is life like, having a lineage connected to the legendary Nina Ricci and Robert Ricci?
RR: Even if Nina Ricci was my great grandmother, there is nothing in common between Juliette has a gun and Nina Ricci that now belongs to the Puig Group and not to the family anymore. Other than that, I live like a normal guy!
PP: Your decision to opt out of the family business and start your own fragrance line? And that too with a name like 'Juliette Has A Gun'… Is there a rebel in you somewhere?
RR: Juliette has a gun is a metaphor — Juliette representing a stylish independent woman, and the gun, her perfume. I've always desired to create my own brand, guided by the desire to rejuvenate niche perfumery, to break its codes, and give it some coolness and boldness.
Juliette has a gun also reveals some sides of my own personality, sometimes unconventional, and sometimes romantic.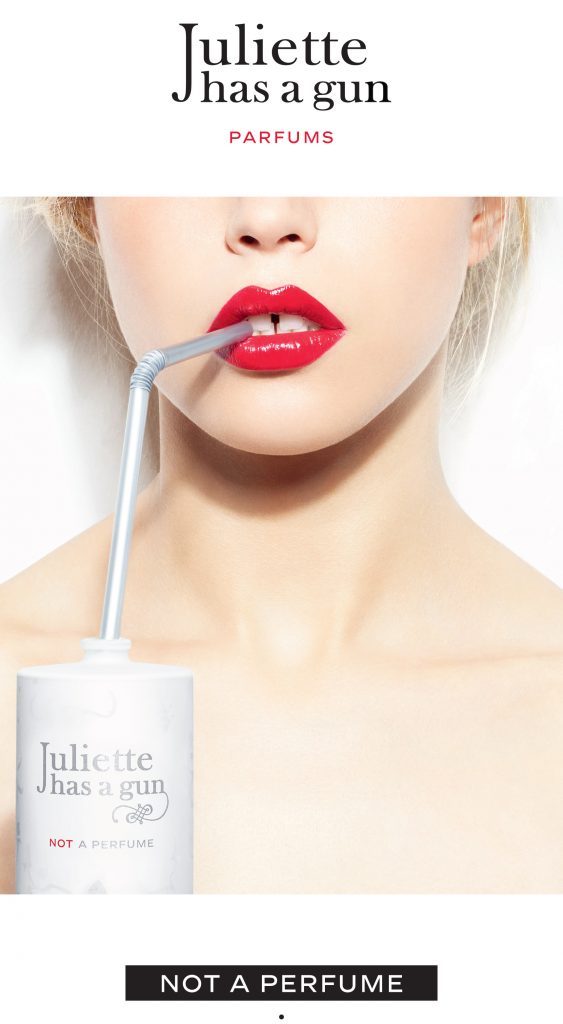 PP: Tell us about the Juliette Has A Gun and the inspiration behind its inception and the concept.
RR: The story behind the name Juliette has a gun is simple and complex at the same time. Simple because the gun stands for the perfume, and complex because there are so many ways to interpret Juliette, and everyone can have their own interpretation. The only thing I wouldn't want is that people read the brand's name just literally as the gun does not represent violence; rather it's a symbol of power and the liberation of women.
PP: You call the inspirations behind each fragrance as 'episodes'… Could you give us some insights into your workflow or style of working and how exactly do these 'episodes' fit in?
RR: Yes I said that! Now, I'm more about olfactive looks. Creating like a wardrobe of invisible dresses to be chosen according to the mood of the day!
Before even starting to create anything, I imagine someone, a woman, who will guide me all along the creative process. I picture her style, the colours she likes wearing, her hairstyle, her makeup, her smile, her personality, her attitude, and most importantly, her perfume. My concept is therefore global and thus (should be) pretty consistent. Then, I just need to transcript this imagination into the juice, the bottle and the full campaign DNA. So when I begin to compose the new fragrance, I have a very clear idea of the result I wish to obtain. I launch the fragrance only when I reach that goal.
PP: From your existing portfolio, which is the fragrance closer to your heart and why?
RR: It's like asking 'Who among your children do you like the most?' which is a hard question. Nevertheless, I must say that Not a Perfume, an original formula, is one of my favourites; a molecular mono ingredient, allergen free, a linear base note with no top or heart notes. It's a scent that only unveils itself when in contact with the skin, it is hardly revealed on a blotter. It's a long true story. Another one of my favourites would be the White Spirit because of the dry ambery note linked to the tuberose, in which one would dive in gladly. Lady Vengeance is also one very close to my heart, as it was my first creation, and is still ranking in our top five. Could be beginner's luck! I'd also like to mention Gentlewoman, as it was my first cologne, and also because I liked the idea of offering a men's fragrance dedicated to women, and I wear it myself!
PP: Your personal opinion on natural and synthetic ingredients? Do you prefer one over the other?
RR: I use both, but I always prefer synthetic over natural if nature and animals are to be harmed in the process of procuring them.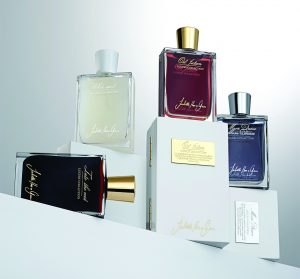 PP: Do good perfumes have to mean expensive perfumes?
RR: For a perfume to be good, you have to use premium quality ingredients, but of course, a higher price doesn't always mean higher quality.
PP: You have collaborated with Francis Kurkdjian. What was that experience like?
RR: Very inspiring. He's a great perfumer and I learned a lot working closely with him. He helped me a lot at the very beginning.
PP: Your proudest moment in the world of perfumery.
RR: Creating a perfume that is not a perfume!
PP: Perfumers you look up to, who have inspired you?
RR: It's a difficult question to answer because what we smell is always a compromise between the perfumer and the artistic direction, which means, most of the time, a marketing team, with more or less the necessary talent, and more or less good sense.
The profession is a little bit biased by the mainstream brands running consumer tests under the pressure their shareholders put on them, which kills most of the good ideas and misplaces budgets at the right place. Fortunately, we don't operate under these constraints at all, but the opposite. We put the money where it needs to be: on the fragrance, and then we let our creativity flow.
My greatest inspiration is Francis, and then others that come to mind are Alberto Morillas, Philippe Romano, Michel Almairac, Aurelien Guichard, and Christine Nagel.
PP: Any favourite ingredients? Why?
RR: I have phases, and I tend to obsess with an ingredient in particular, squeeze what I can from it, and then pass on to next. It was patchouli and rose 15 years ago, after which I went into musks, tuberose, and ambery dry notes. Lately, I was inspired by the classics, which I don't particularly like to make them mine. An example of this is the vanilla, which was always too sugary and mainstream for me. But vanilla is now the main theme of my latest creation, Vanilla Vibes, which is a fusion between vanilla and sea salt!
PP: Any existing perfumes that you wish you had created.
RR: Ha! I have to say Narciso Rodriguez Musc for Her. I know the formula, the story (Francis), but every time a woman wears it, it turns my head. Funny!
Read this post in

Arabic