Since 1993, Sophie Labbé has been creating stunning scents as a senior perfumer at International Flavors & Fragrances (IFF), which she joined in 1992. When we met her in Dubai for an informal chat the only words to describe her as a person were soft, sweet and special
ParfumPlus (PP) : What made you want to be a perfumer?
Sophie Labbe (SL) : The power of the sense of smell is very important to me. When I was young, I already had a keen sense of smell. At that time, I didn't know that there was a profession that existed connected to the power of smelling. I was studying chemistry when I realised that there was this school in France that trained people to become perfumers. Then I met a very famous nose Jean Kerleo and he explained to me everything about this profession and I realised that this is what I want to do.
PP: So when did you realise that your nose was special?
SL: I do not think that my nose is special. The thing is I really love to smell and to understand each detail and to describe things while doing so. When I think of somebody, I remember the smell of his or her perfume. I didn't know that I had something special but later, I was happy to discover that the profession of a perfumer existed. However, even if you are very sensitive to to smell, you need to test your nose when you are in school. The first could be jasmine – you have to identify that it's very sensual and feminine with a creamy undertone. And so it goes on for other ingredients as well.
PP: Perfumers claim to be able identify a lot of ingredients. How many do you claim to recognise?
SL: I would say a thousand. Each ingredient varies in itself. In jasmine, for instance, the origin of the flower varies from an Egyptian one, a Moroccan one or a French one. You have different varieties available in India. As a perfumer, I can notice the difference from the origin of the flower.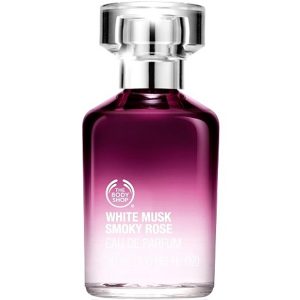 PP: Talking to you, it struck me that as a perfumer, it's possible that you may see the world differently than a layman. Do you agree?
SL: I don't know if I see the world differently. When travelling, the first thing that hits me is the smell of the atmosphere. If I smell the salt, the sea breeze, I know I am close to the sea. When I'm thinking of someone, I always try to associate a perfume to the person.
PP: Are you partial towards any perfume accords and ingredients in particular?
SL: I have a special affinity with some ingredients. But first, I make it a point to listen to the brief and suggest ingredients as per the words. Understanding what the brand requires and to deliver the same is important. In the White Musk Smoky Rose, I have one of my favourite ingredients which is the Immortelle, known as the "everlasting" flower, is a shrub found in the south of France with small yellow flowers. It's an unusual flower which takes on both the scent of maple syrup, and curry spices. This magnificent golden flower gives you a feeling of having sunkissed skin. And so I felt that this would be interesting for the White Musk story.
PP: Has your personal taste of perfumes changed over time?
SL: It's true that it changes. You may have your own affinities, but evolution does happen over time.
PP: As a perfumer you seem to have done it all. What's your dream now?
SL: Now, as a perfumer, the dream is really to make people happy with the fragrances we are developing. It's a fantastic challenge to create a fragrance that when worn, could affect peoples' lives by making them feel happier, more livelier and more confident. We are striving hard to translate ingredients to emotions and helping people feel good about themselves.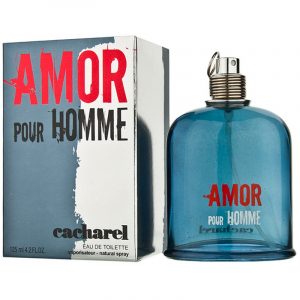 PP: In one of your creations, Amor pour Homme by Cacharel, you made rose into a masculine scent. Tell us a bit about this.
SL: I think to create newness it's important to strike the right balance. Using masculine ingredients or feminine ingredients for masculine fragrances is very interesting. It's what I did for White Musk Smoky Rose as well, using an accord of black smoky rose and tobacco flower – an ingredient most would deem suitable for a masculine fragrance.
If you smell the tobacco flower ingredient deep enough – its really multifaceted – you can experience its spicy undertones and also it's tasty like almond and honey. The tobacco, honey, tonka add to this blend to give comfort and sensuality. Top notes are bergamot, pink pepper and black currant; middle notes are tobacco blossom, black rose, orange blossom and immortelle; base notes are olibanum and white musk. The fragrance will first have you smell the burst of freshness and then you're going to discover the different accords – rose, the musk, the tobacco and the blend.
PP: Do you think a fragrance misses something vital when the ingredient is synthetic?
SL: When I'm creating a fragrance that I want the customer to have the best benefit from the fragrance. All raw materials are great and interesting. However, the combination needs to be good. Therefore, I think it is important to use both. Synthetic ingredient boosts the natural ingredient.
PP: Do you think French and Oriental tastes in perfumery making can ever meet? You have attempted both, with Eau de Cologne du 68 by Guerlain. How is it working with oudh for a French perfumer?
SL: When you are smelling all the oudh around nowadays, you cannot help but think that there can be a meeting point for French and Oriental perfumes. It's amazing to see all the fragrances that are inspired by the oriental market nowadays.
PP: How has your experience in Dubai been?
SL: I am very happy to be in Dubai. I really love the country and I first visited seven years ago to meet friends. It was here that I discovered all the traditional perfumery and realised that something very important was happening here – something that was not yet in Europe and other countries. I had the intuition that oudh was a very good product – its powerful, we can use it in low dosage for international market. Besides people here want more and more of oudh.
PP: Thanks Sophie for your time and we look forward to having you visit Dubai more often.