On the occasion of #FragranceDay which is on 21st March, Firmenich launches an exclusive series of Instagram Live conversations this week on @FirmenichFine.
– Explore Creative Collaboration with our VP of Fine Fragrance Development Dara Quinlan & Perfumer Alexis Grugeon on Tuesday, 16th March at 12pm NYC / 5 pm Paris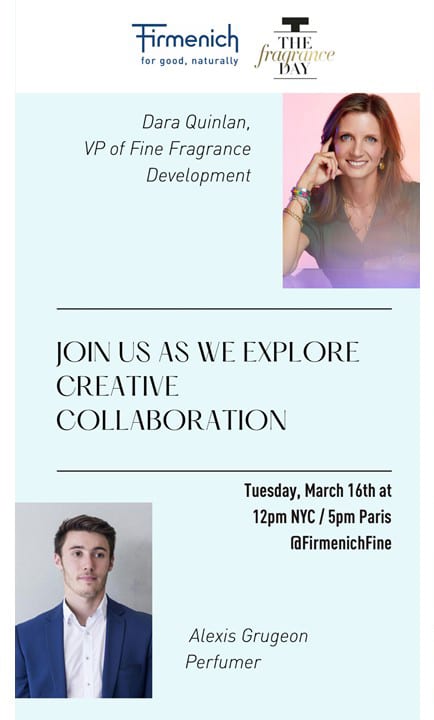 – Discover Behind-the-Scenes of Boy Smells' New Fine Fragrance Collection with Boy Smells Co-Founder and Creator Matthew Herman & Senior Perfumer Clement Gavarry on Wednesday. 17th March at 9am LA / 12pm NYC / 5pm Paris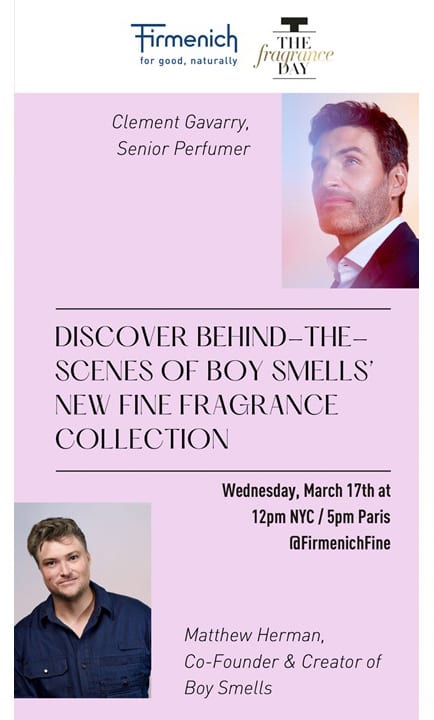 – Cultivating Creativity in Today's World with Senior Perfumer Dora Baghriche & Writer Victoria Frolova on Thursday, 18th March at 12pm NYC / 5 pm Paris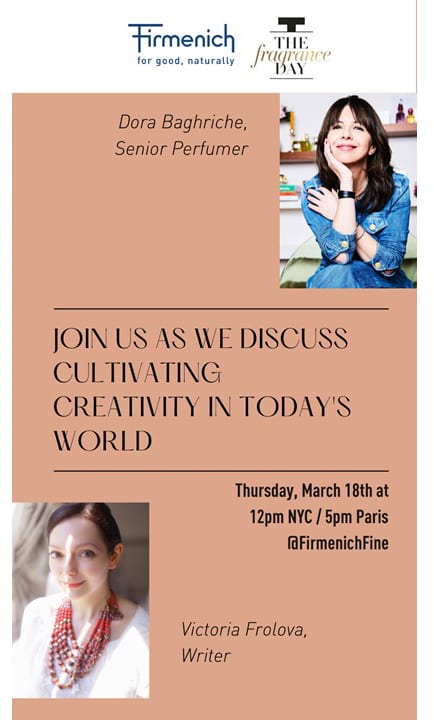 Firmenich extends an invite to have candid conversations with Fine Fragrance teams and guests.
Do follow and join – http://www.instagram.com/firmenichfine