Launched in 2017 by Tiffany, this fragrance is a strong one. The fragrance has a soft, powdery, clean and elegant aroma.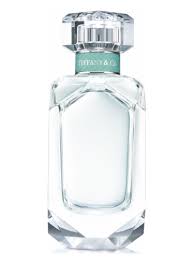 Notes: 
Top: Mandarin Orange, Bergamot, Lemon
Heart: Iris, Black Currant, Peach, Rose
Base: Patchouli, Musk
Review by Christian Provenzano
Perfumer's Remark : A fresh and crisp floral accord. Perhaps lacks sophistication. Not for me!
Sillage:
[icon name="star" class="" unprefixed_class=""]
[icon name="star" class="" unprefixed_class=""]
[icon name="star" class="" unprefixed_class=""]
[icon name="star-o" class="" unprefixed_class=""]
[icon name="star-o" class="" unprefixed_class=""]
Longevity:
[icon name="star" class="" unprefixed_class=""]
[icon name="star" class="" unprefixed_class=""]
[icon name="star" class="" unprefixed_class=""]
[icon name="star-o" class="" unprefixed_class=""]
[icon name="star-o" class="" unprefixed_class=""]