An oriental fragrance for women was launched in 2017. This fragrance is said to have taken inspiration from the personality of a woman and is aimed at celebrating femininity. Simply put its a comforting scent!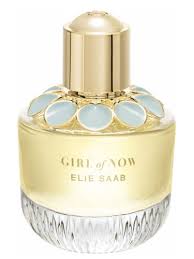 Notes:
Top: Mandarin Orange, Pear, Pistachio




Heart: Orange Blossom, Magnolia, Almond




Base: Patchouli, Cashmeran, Tonka Bean, Almond Milk




Review by Christian Provenzano
Perfumer's Remark :
A floriental gourmand. Maybe too gourmand and sweet for my liking! More suitable for the American market!
Sillage:
[icon name="star" class="" unprefixed_class=""][icon name="star" class="" unprefixed_class=""][icon name="star" class="" unprefixed_class=""][icon name="star" class="" unprefixed_class=""][icon name="star-o" class="" unprefixed_class=""]                      
Longevity:
[icon name="star" class="" unprefixed_class=""][icon name="star" class="" unprefixed_class=""][icon name="star" class="" unprefixed_class=""][icon name="star" class="" unprefixed_class=""][icon name="star-o" class="" unprefixed_class=""]