The Spirit of Dubai plans to reveal the launch of its latest novelty in fragrance, the ninth element in the First Generation Niche Collection representing the Futuristic Vision of Dubai city at the renowned 12th Edition of Esxence in Milan, Italy. (Booth #M26)
The Fragrance
Your window to tomorrow's world is a potent mix of elegant notes that ups the ante on the vision of the future. Think top notes like neroli, cashmeran and mandarin, with oud, ambergris, ambrette and fir at the base. Orange Blossom and Jasmine Sambac are a few of the lilting middle notes that play with the senses. Always one step ahead of the curve, the progression of the scent – all at once, woody, spicy, floral, ambery – is inspired by the sands of time.
This fragrance comes enveloped in a joyous orange band punctuated with windows into a glass bottle and crowned with a cover of carved chrome. This glass bottle shines with Arabic calligraphy that speaks of Roeya in an artful geometric pattern.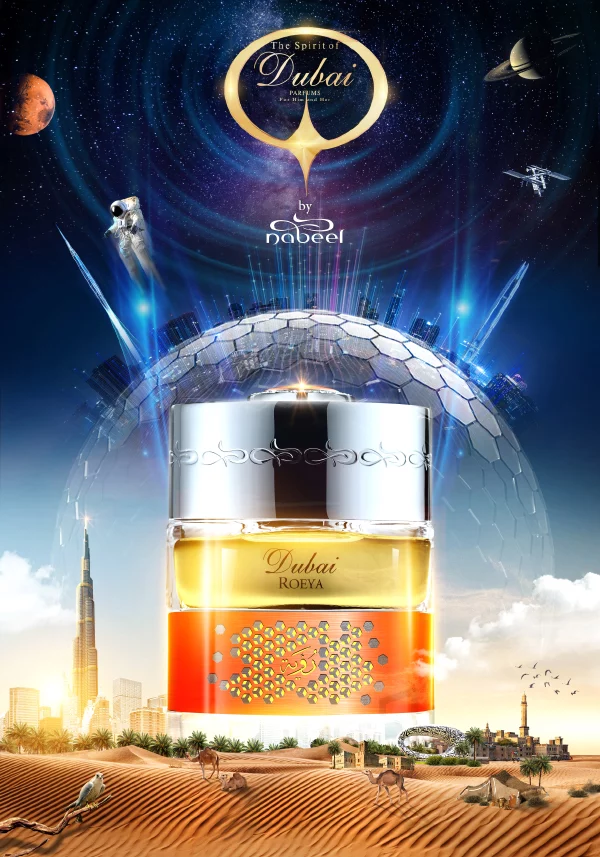 Housed in a futuristic orange pouch, the bottle is held within an enigmatic orange cushioned frame box.