15 honours across 10 categories to recognise the region's definitive
role in the global beauty and fragrance industry
The region's largest international beauty and wellness trade fair, will next year host the inaugural Beautyworld Middle East Awards to recognise top performers in the regional beauty and fragrance industries.
Fifteen awards across 10 categories will be presented on the first evening of the three-day show, which returns to Dubai World Trade Centre (DWTC) from  May 31 to Jun 2, 2020.
"This is a long-overdue initiative to recognise highly buoyant industries with global roots firmly planted in the Middle East," explained Elaine Connell, Beautyworld Middle East's Show Director.
"The region produces the fine woods, scented resins, myrrh and incense that make up some of the most popular and valued fragrances worldwide, while it's also home to entrepreneurs who have gone on to find international business success. The prestigious Beautyworld Middle East Awards will reclaim some of the region's knowledge leadership positioning in the global beauty and fragrance fields."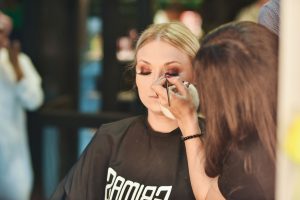 The Beautyworld Middle East Awards will unfold during a dazzling,
evening gala dinner event after the first day of
Beautyworld Middle East's 25th edition in 2020.
"In line with the show's overall theme, the gala dinner will be one of the most glamorous on Dubai's trade fair calendar and become a much-anticipated annual event" added O'Connell.
The awards, which are now open for entries via the Beautyworld Middle East website, will recognise the Best Marketing Campaign for a Store, Salon or Spa; Best Marketing Campaign for a Finished Product; Innovation of the Year in both fragrance and beauty; the Best Natural and Niche Fragrance and Beauty products; the Fragrance and Beauty Breakout Stars of the Year; the Best Homegrown Talent, Cult Classic and Perfumer of the Year. There will also be a Lifetime Achievement Award and a Jury's Favourite honour.
The awards will be judged by a multi-national panel of independent
experts, perfumers and beauty professionals. The panel includes
France-based Mark Buxton, one of the world's foremost perfume
creators who have more than 25 years' experience in fine fragrance
creation, and has created scents for high-end brands such as Givenchy, Versace, Van Cleef & Arpels, Paco Rabanne, Burberry, Cartier, and Chopard.
Others on-board are Dubai-based Anthony Walsh, Creative Director and Owner of Mane Hair & Beauty Salon, and Gaëlle Doré, General Manager of Centdegres, a strategy consulting agency.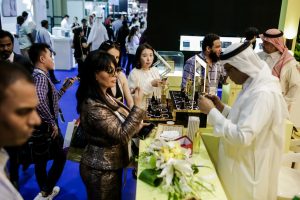 Mr Walsh said he looks forward to seeing the best of the beauty world: "I'm really excited to be on the jury and a part of this fantastic initiative that brings the entire industry together in a night of celebration. The categories are truly comprehensive, encompassing all aspects of the beauty industry. With the likes of the Cult Classic Award and the Niche Product Award or Breakout Star of the Year, we're expecting some really innovative and unique nominations.  The Lifetime Achievement Award is another special category since
there are many professionals that have contributed so much to the
beauty industry over the years," added Mr Walsh. "This is their platform to be recognised and celebrated among peers and colleagues."
Ms Doré said the Middle East is one of the leading global regions in cosmetics and beauty, while it's also a cradle of perfumery. This, she explained, underlines the significance of the inaugural Beautyworld Middle East Awards programme in 2020: "Beauty and cosmetics from the Middle East inspire the world and the heritage of this region should be highlighted."
"I think we have many amazing brands, talents and a unique beauty
know-how in the region and these awards are a good opportunity to
give recognition to the special brands and personalities of our industry."
"Globally, we see an evolution of trends such as sustainability, so it's
important to show the innovations and achievements of the many brands that are adapting their business models and educating consumers about the new generation of beauty products and brands. Our main mission at centdegrés, as a creative agency, is to support cosmetics brands to make them unique, innovative and to highlight their expertise," added Ms Doré. "For me, the Beautyworld Middle East Awards are a good way to highlight these key elements."
Rounding out the jury panel are Ria Chauhan, Head of Choice, FACES-Chalhoub Group; Florendia Couvaras, Category Manager Beauty, BOUTIQAAT, Dubai; Nicolas Grob, Publisher BW Confidential, France; Dominque Brunel, co-founder NEZ, France; Dr Iyad Hiijawi, Senior Consultant, Euromonitor; Jerome di Marino, Perfumer, TAKASAGO, France; and Andy Moss, Thomas Kosmala, UAE.
Award finalists' work will go on show at Beautyworld Middle East 2020 in front of an anticipated audience of more than 45,000 trade buyers and beauty professionals.