Read this post in

Arabic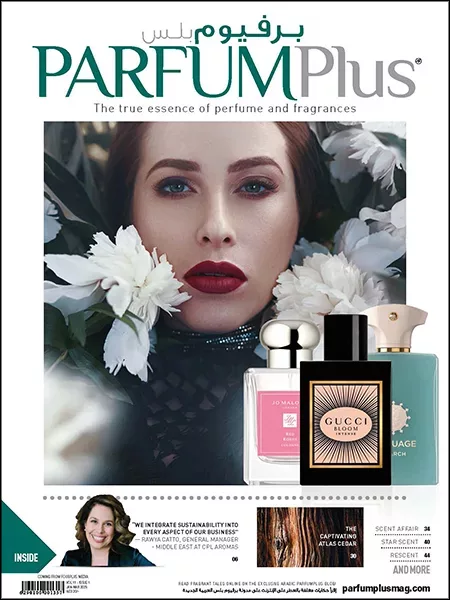 The Captivating Atlas Cedar
Technicoflor's perfumer Berengere Bourgarel talks about the beauty of Atlas Cedar and how it is a key ingredient of some fantastic perfumes
Berengere was born in the South of France and raised among a unique nature, where aromatic herbs, pine trees and mimosa flowers became her playground. Because she was sensitive to the olfactory environment, she decided to work in the domain of Perfumery and studied Chemistry for six years.
Her curiosity and her passion for travelling led her to Germany to work and live there for four and a half years and then, to Dubai for three years.
Working abroad was a lucky turning point for her career to pursue her dream to become a perfumer, but also an opportunity to understand new cultural backgrounds around fragrances.
Since September 2020, she has been working at Technicoflor, back in her native Provence, mostly for fine fragrances, body care products and candles for the French, Middle East, Indonesian and African markets. In this issue, Berengere gives our readers an insight into the mesmerising ingredient- Atlas Cedar.
The humble origins
Native to the mountains of North Africa, particularly in Morocco and Algeria, the Atlas Cedar grows between 1500 and 2500 metres  altitude. It can reach 40 metres in height, 20 metres in width, and live several hundred years, sometimes up to 2000 years. Its branches are light bluish-green, spread horizontally. This is why it is also called the Blue Cedar. We can speak of it just as a majestic tree. So much so that it is emblematically represented on the flag of Lebanon.
For the Lebanese, it is a symbol of hope, freedom and memory. The essential oil from the Atlas cedar is obtained by distillation and is characterised by a woody smell, powerful, pleasant and especially with a lot of character. The cedar will be used as a base note to push all woods. For example, it works very well in combination with virginia cedar, papyrus or vetiver. 
This is one of the many reasons why I find it a very interesting raw material. I also like to use it in oriental perfumes, to push the oriental side and give power and character to the perfume.
A glimpse in perfumes - Berengere recommends
The Atlas Cedar is a much-sought ingredient. For instance, we find it in Cedre Atlas by l'Atelier Cologne where it is combined with fresh notes, citrus, woods and amber.  Also in Oud Minerale by Tom Ford, in large volume, mixed with black pepper, papyrus and very powerful marine notes. And in Santal Noir by Dior.
It is mainly found in men's fragrances, but it is sometimes used in unisex fragrances. It is a raw material that reminds me of my first trips to the Maghreb, but also my 3 years spent in the Middle East.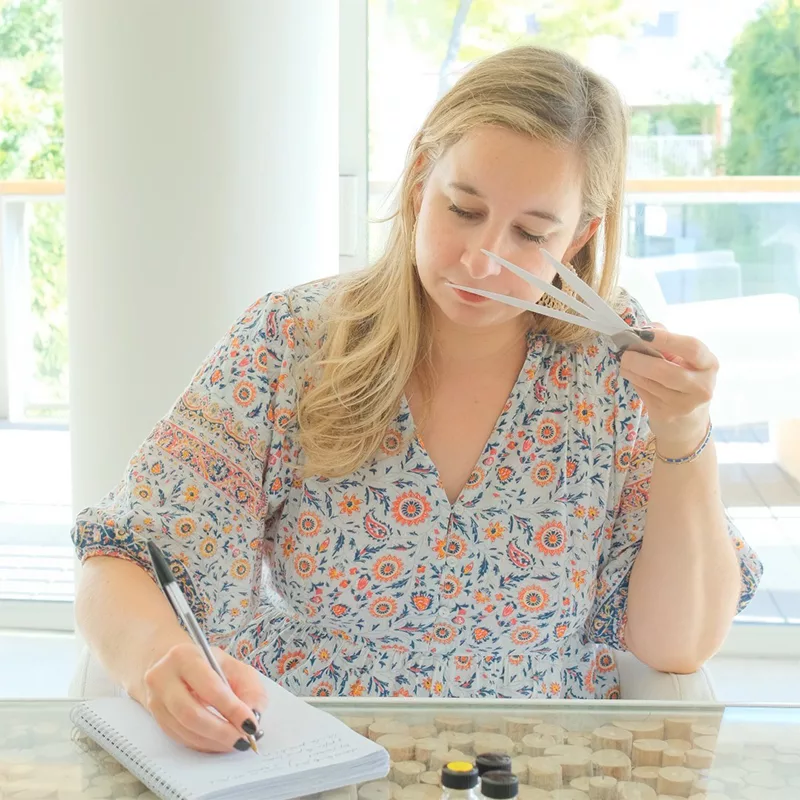 It is the dry wood that has been left too long in the sun with its honeyed facet and its flexible use in any type of perfume. It does not take much to give a powerful and deep facet to a perfume.
Antoine de St Exupéry, who loved cedar very much and who stayed in Lebanon in 1935, wrote in his novel Citadelle : "Peace is present when things form part of a whole greater than their sum, as the diverse minerals in the ground collect to become the cedar tree."
Read this post in

Arabic