Karlie Kloss enjoys wearing Good Girl Supreme
Karlie Elizabeth Kloss is an American fashion model.  At the age of 16 years, Vogue Paris declared her as one of the TOP 30 models of the 2000s. She is popular for her 'panther-like' walk on the runway. Her runway walk, one of the most unusual, is often described as powerful. Her height, long legs, and precise placement of one foot perfectly in front of the other in fluid motion distinguish her catwalk stride, usually garnished with a serious, sultry expression.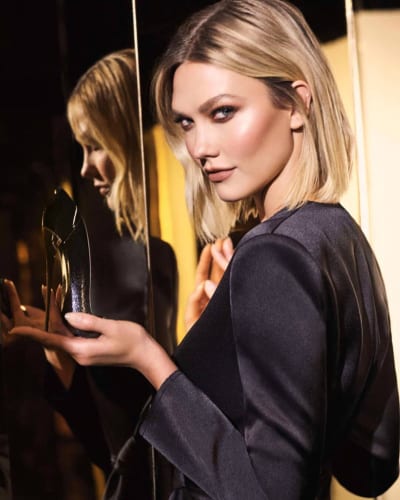 Karlie loves wearing 'Good Girl Supreme' by Carolina Herrera. The scent is intensely seductive and encourages one to embrace our rebellious side. She enjoys wearing it for romantic date nights. This fragrance comes in a stiletto-shaped glittering black bottle with a golden heel. 
Karlie was a Victoria's Secret Angel from 2013 until 2015; she resigned to study at New York University.
Models.com has said that Karlie "represents the gold standard of modelling—a girl with the look, the poise, and the drive to take things to the next level," and she ranks on their "New Supers" and "Money Girl" lists. By 2019, she had appeared on 40 international Vogue covers. She is also an amateur computer programmer. 
In 2015, Kloss began partnering with Flatiron School and Code.org to offer an annual scholarship called Kode with Klossy for young girls interested in computer science and software engineering. She also launched the Kode with Klossy two-week summer coding camp for girls from ages 13-18. As of 2018, the camp had expanded to include "50 coding camps in 25 US cities, teaching 1,000 girls to code. She tries to do good where she can.