Alexa Chung enjoys Santal 33 as her signature scent.
Alexa Chung is a British writer, television presenter, model, and fashion designer. She has authored the book It and launched her eponymous fashion brand in May 2017.
Alexa Chung famously wears Santal 33 by Le Labo, even enjoying the same aromatic candles often at her home. She told Elle "I hate overly powerful, floral perfumes. This one is subtle, more masculine. I also have their candle in the same scent burning in my house because I think it's nice to have a signature scent… All hail Le Labo!"
Alexa was scouted after being seen in the comedy tent at the Reading Festival at the age of 16. She modelled for teen magazines, such as Elle Girl and CosmoGIRL!, and worked for companies including Fanta, Sony Ericsson, Sunsilk, Urban Outfitters, and Tampax. She appeared in multiple music videos. Alexa is a muse to many fashion designers because of her distinctive personal style. She frequently appears on best-dressed lists, is a regular model for Vogue, Elle and Harper's Bazaar and is often seen in the front row at fashion shows.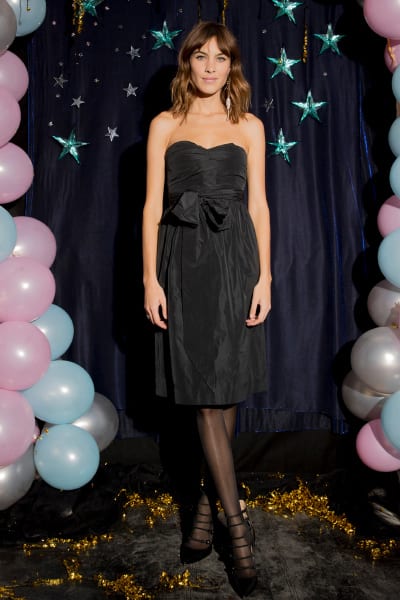 Alexa wrote a monthly column for British women's magazine Company from October 2007 to June 2008. She then wrote a weekly newspaper column for Britain's The Independent from November 2008 to June 2009, titled "Girl About Town" and later "New York Doll." In June 2009, she was made a contributing editor of British Vogue.