The word 'tobacco' usually kindles the idea of an unpleasant smell of cigarettes and their smoke. But rarely does it come across as a warm and comforting scent
Native to the American sub-tropics, Tobacco is now widely grown and used across the world. But its usage is not restricted to the making of cigarettes and a lot of other addictive substances. Tobacco is also actively being used in perfumery. And did you know, its fragrant character is very different from the suffocating smoke that it is usually known to cause. Yes! Tobacco has a warm and comforting scent that is liked by many perfumers. It is therefore a widely used ingredient in perfumery. Before we delve deeper into the potential of tobacco, let's trace its origin.
The Debut Of Tobacco
Tobacco is a genus of plants of the solanaceous family represented by apparent tobacco relatives such as tomato, eggplant, bell pepper (capsicum), potato, boxthorn (better known as goji berries) as well as some very poisonous plants such as belladonna, datura and henbane. Tobacco travelled to the world from America during Columbus's expedition. However, the Tobacco seeds or the idea of localising the availability of tobacco was only possible a little later in 1496 when Roman Pano, a monk took the effort.
This humble ingredient was yet to gain fame on a global level until the year 1560. Yes! 1560 was a crucial year in the history of tobacco. It was during this time that the usage of this ingredient spiked throughout Europe. A French diplomat used tobacco as a remedy against migraine for the French queen, Catherine Medici. In fact, Tobacco was given the name Nicotine in the honour of a French diplomat Jean Nicot. Tobacco cultivation has been popular since 1717.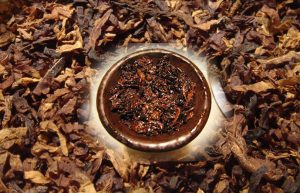 Dry tobacco leaves contain close to 1–5% nicotine. Apart from nicotine, tobacco contains other alkaloids, for example, harmine, harmaline and tetrahydroharmine which are monoamine oxidase inhibitors (MAOIs), that relates them to certain antidepressants which act in the same way. The complex of these compounds gives tobacco smoke its entheogenic effect. It is this entheogenic effect that has led to tobacco being used in shamanic practices in order to enter the 'mystic altered states of consciousness'. Currently China is the leader on the market (with over 2.5 million tons of tobacco grown yearly), followed by India and Brazil, while the US produces about 450 thousand tons of tobacco per year.
Usage In Perfumery
None of these properties relate to the modern fragrance industry since natural aromatic raw materials extracted from tobacco do not contain nicotine or any other alkaloids. There are many examples of perfumes with smoky hearts featuring tobacco that have been recognised as classical, ostentatious, and timeless. Tobacco blends very well with woody, earthy, spicy, and sweet notes like sandalwood, bergamot, vanilla, and pepper. Additionally, there are many fragrant varieties of tobacco like the one infused with petunia or jasmine. These variants are heavily fragrant and find extensive usage in perfumery. Tobacco is usually part of men's perfumes (due to its masculine scent), but is occasionally used in many women's fragrances to balance their intense femininity. Many minor components of the tobacco aroma are nitrogen-containing compounds. Occasionally perfumers use synthetic heterocycles and nitrous compounds in the fragrance industry in miniscule quantities just in order to make the tobacco note richer, more vivid and more high-contrast.
The Tobacco leaves are not used directly. The fragrant characteristic needs to be derived from Tobacco absolute. This absolute is prepared by drying the tobacco leaves. It appears as a dark brown semi-solid mass with a nearly repulsive odor, barely reminiscent of the scent of pipe tobacco. Classically made absolute is rather heavily colored which may lead to problems (colouring of clothes and skin), which is why it is often decolorized. When heavily diluted, tobacco extracts get their characteristic tobacco-cigar aroma: somewhat sweet, herbaceous, woody, slightly mossy, with notes of hay, tea, honey, dried fruit and hints of flowers, leather and chocolate. Tobacco notes combine well with sandalwood, castoreum, labdanum, sage, vetiver, cedar and violet-iris.
Here are some of our perfume recommendations featuring the tobacco note prominently: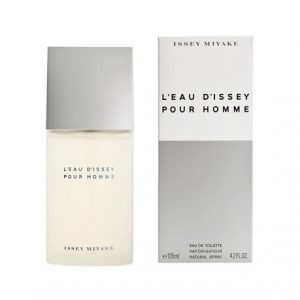 Issey Miyake L'Eau D'Issey Pour Homme EDT for men : Introduced in 1994, this is an elegant woody fragrance which combines rare and unusual notes to create a feeling of freedom as well as calmness. The composition opens with citruses, mandarin, and bergamot, while its spicy-wooden heart reveals nutmeg and water-lily. Tobacco is a part of the base note where it is combined with, sandalwood, vetiver, and musk, all of which add to the deep masculinity of the fragrance.
---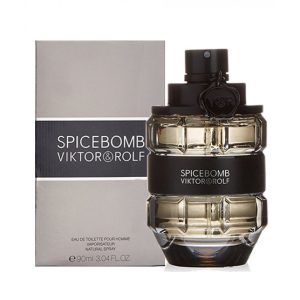 Viktor&Rolf Spicebomb EDT for men: Launched in 2012, this perfume is explosive, seductive, addictive, and surprising at the same time. Even the bottle is especially designed by Fabien Baron to resemble the shape of a hand grenade. This warm and spicy composition features the fiery notes of chili, leather, tobacco, and vetiver opposed to the icy notes of bergamot, grapefruit, and pink pepper. All of which blend beautifully to form the incredible cocktail of masculine sensuality.
---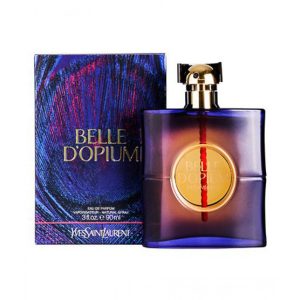 YSL Belle D'Opuim EDP for women: This oriental perfume's global debut was in 2010. It is created by Alberto Morillas and Honirine Blank. It is a modern interpretation of the classical Opium, featuring rare ingredients. The perfume opens with an explosion of flowers and citruses – including mandarin, lily, and jasmine. Its heart is an exquisite and exotic combination of tobacco and incense, while its base notes include the oriental notes of sandalwood, patchouli, and amber.
---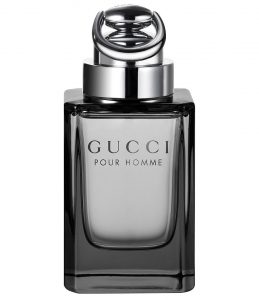 Gucci By Gucci Pour Homme EDT for men: This contemporary men's fragrance was introduced by Gucci in 2008. It's characteristic is warm, intensive, elegant, and sophisticated. The notes include bergamot, tobacco, jasmine, patchouli, amber, and leather. The perfume is an ideal choice for the contemporary elegant man who is both strong, and refined.
---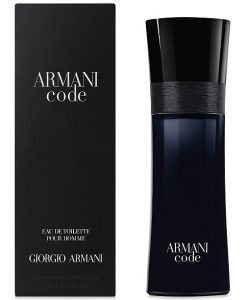 Armani Code EDT for men: Introduced in 2004, this spicy-oriental fragrance is created to compliment the personality of the successful contemporary man. The top notes include lemon and bergamot while the heart reveals notes of olive flowers and anise. However, the true charm of this captivating scent lies in the base notes of tobacco, leather, and tonka beans.