New and popular fragrances of the season from the popular and iconic perfume brands! Pick your favourite 
Dolce Garden
Eau de Parfum By Dolce & Gabbana
A joyful blend of citrus and cream. Garden is everything that you imagine as you close your eyes in a beautiful scenery, blooming with flowers and smell of the fresh grass. Dolce Garden is a delicious new flower blossoming in a Sicilian garden. An exquisite balance of freshness and sweetness, the scents of a blooming garden.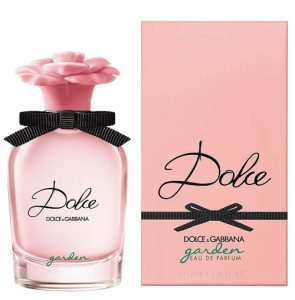 Retail Price 75 ML: AED 545
Perfumer: Violaine Collas
Notes:
Top: Mandarin Orange, Magnolia, Neroli
Heart: Ylang-Ylang, Coconut, Frangipani
Base: Sandalwood, Vanilla Absolute, Almond Milk
Gold Knight
Eau de Parfum By Kilian
Gold Knight just like its name is inspired by the dashing, golden-armored chevalier in Gustav Klimt's 1902 Beethoven Frieze. The dark sensuousness of patchouli is draped in deep, golden honey, as Kilian Hennessy is wont to do. As the scent grows darker, the honeyed patchouli shimmers with cinnamon, vanilla, and a sensual aroma.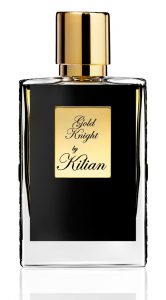 Retail Price 50 ML: AED 1,490
Perfumer: Pascal Gaurin
Notes:
Top: Anise, Bergamot
Heart: Honey, Vanilla
Base: Patchouli
Regina
Eau de Parfum By Moresque Parfum
A piece of art, this olfactory combination is a noble fragrance that speaks of femininity, freedom, and bravery. Regina is charm and instinct, shyness and stubbornness, purity and firmness. The fragrance is about that moment when the princely side of every woman gives way to the temperament of a true Regina ("Queen").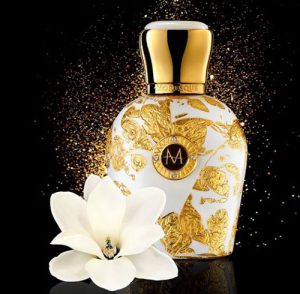 Retail Price 50 ML: AED 1,570
Perfumer: xx
Notes:
Top: Bergamot, Essence Of Ylang – Ylang
Heart: Cinnamon, Carnation, Marine Notes, Jasmine
Base: Patchouli, Vetiver, Musk, Amber, Sandalwood, Vanilla
Pure Extreme
Eau de Parfum By M. Micallef
For Pure Extreme, the latest gem from M. Micallef, both fragrance and presentation may set an altogether new standard for beauty and elegance. The fragrance consists of sublimely delicate rose and mouth-watering gardenia at the top introducing a heart of transparent, sensual jasmine at once sheer, classic and devastatingly seductive.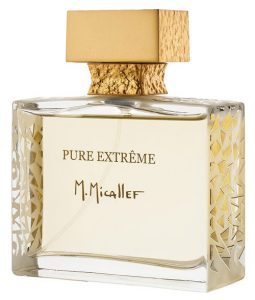 Retail Price 100 ML: AED 1,129
Perfumer: Jean-Claude Astier, Geoffrey Nejman
Notes:
Top: Gardenia, Rose
Heart: Jasmine
Base: Precious Wood, Amber, White Musk