L'Extase Rose Absolue is a  sensual night-time fragrance from the  new Nina Ricci L'Extase line concentrating on a rich and 'consumed' Taif rose accord.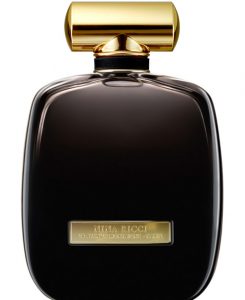 Notes:
TOP:Pink Pepper, Black pepper




HEART:Atlas Cedar, Taif Rose




BASE: Benzoin, Patchouli, Vanilla, Musk
---
Review by Christian Provenzano
Perfumer's Remark : An addition to the 'l'Extase' line, this time with powdery and peppery- rose notes upon a vanilla base. Very pleasant!
Sillage:  
[icon name="star" class="" unprefixed_class=""][icon name="star" class="" unprefixed_class=""][icon name="star" class="" unprefixed_class=""][icon name="star" class="" unprefixed_class=""][icon name="star-o" class="" unprefixed_class=""]

Longevity:
[icon name="star" class="" unprefixed_class=""][icon name="star" class="" unprefixed_class=""][icon name="star" class="" unprefixed_class=""][icon name="star" class="" unprefixed_class=""][icon name="star" class="" unprefixed_class=""]