Read this post in

Arabic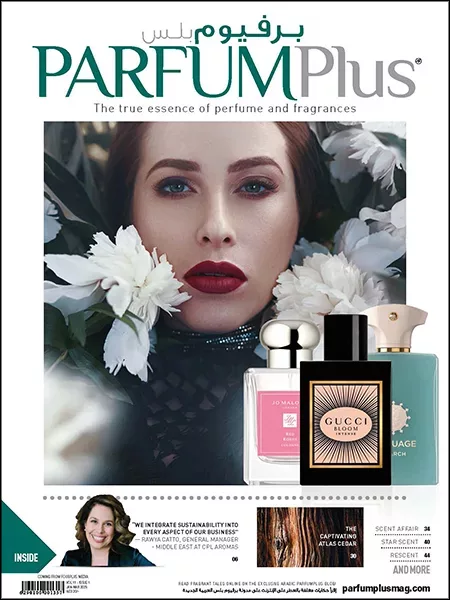 Sterling Parfums World Record To Celebrate Silver Jubilee
Sterling celebrated 25 glorious years of its existence with World's Largest Perfume Wall Crossing the 25 year landmark is indeed a big deal for any brand - a milestone that merits a grand celebration. Sterling Parfums, the leading fragrance brand, decided to celebrate its 25 years in a special way. To commemorate the occasion and the brand's success, Sterling Parfums created  the world's largest perfume wall.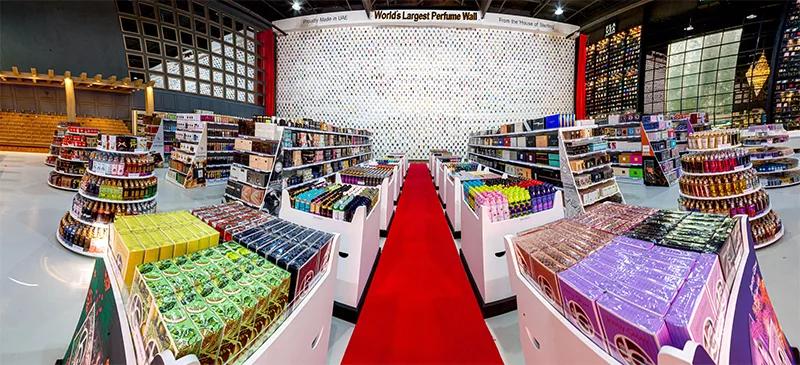 Built completely in-house, the beautiful wall holds 2,760 exclusive perfumes, breaking the previous world record and thus making it a one of its kind structure.
Namita Shrivastva - the marketing head of Sterling Parfums,  shared details on the inspiration behind creating this incredible showcase. "The UAE has always been known to lead the world in many ways - it has several first to its credit. What better way to celebrate our 25 years than to pay tribute to the glorious spirit of this country.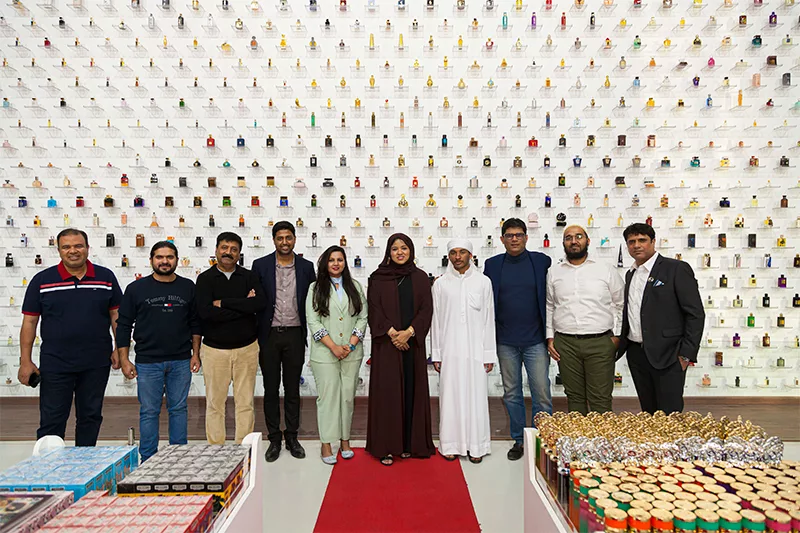 Therefore, we decided to create a world record with our perfumes. This was the inspiration behind creating the world's largest perfume wall," Namita said.
Motivated by their exemplary leadership - Ali Asgar Fakhruddin, Chairman, Sterling Parfums, they decided to embark on the journey of creating the world's largest perfume wall. The in-house managed to conceptualise and build the masterpiece in just two months.
The perfumes featured on the wall - are all made in the UAE. The wall holds an incredible array of fragrances ranging from oriental perfumes, French luxury fragrances, floral perfumes and a lot more. The retail store carries fragrances of brands such as Jenny Glow, Flavia, Hamidi, Just Jack, Armaf and many more.
Not just this, the architectural marvel has a name as well. Called the 'Perfume Palace' this wall holds these perfumes and is now open to the public. Sterling is welcoming people to visit, witness and experience the feeling of being surrounded by some of the best fragrances today.
Read this post in

Arabic