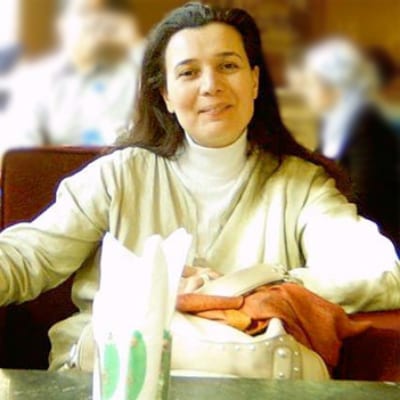 Born in Tunisia, Nejla Barbir moved to France in 1980 for college and studied a PHD in Chemistry at Paris V, Observatory Pharmaceutica College. On completion of her studies, Barbir embarked on an exploration of scents across the world, residing in countries such as Spain, Egypt, Lebanon, Tunisia and the Gulf Area, all of which provided inspiration for her work today as one of the leading industry noses in the world.
Starting her career in the world of perfumery in 1988 Barbir joined perfume house Flora Synth as a Perfumer in 1987. Working alongside a team headed by some of the world's most notable noses, including Jean Louis Sieuzac and Dominique Ropion, Barbir cites this as a defining moment in her career. Flora Synth was acquired by Harman & Reimer which became later Symrise, where she worked as a senior perfumer until she left in 1999. During that period she joined forces with Jean Louis Sieuzac as independent consultants offering olfactory services to selective brands in the perfume industry, such as Givenchy.
When reflecting on her love of perfumery and the key drivers throughout her career as a nose, Barbir explained; "I had the opportunity to work in the pharmaceutical industry but my passion for the world of scents and perfume was unwavering and therefore my career naturally followed this. I was fortunate to have the opportunity from the start of my career to work with some of the best perfumers and companies in the world and as a woman, I also truly believe my understanding of refinement and dare I say seduction has been imperative in this field."
Barbir goes on to explain, "As a perfumer, the greatest influences in my life have been a love of cultural interaction between civilizations. This has allowed me to discover raw materials from all corners of the world and understand the communication between people. I truly believe the world of spirituality and our union with one another is linked to scents. It inspires people day to day and even in worship."
When looking back at her extensive career to date, Barbir cites her Christian Dior creations, specifically the award-winning Dunes perfume, as pivotal to her success and learning, which has brought her to where she is today.
Creations