Read this post in

Arabic
A simple vision to blend the choicest of ingredients to complement the affluent lifestyles…is what led to the creation of Xerjoff. Headquartered in Italy, Xerjoff perfumes have an extensive fan following across the globe. For those who love niche, Xerjoff ranks high in the list of preferences
Italy is known for its art to encapsulate the spirit of luxury as a way of life. Xerjoff perfumes are inspired by this Iove for luxury in Italy. Their perfumes are all about combinations that go beyond the obvious to create the realm of luxury for the olfactory senses. Currently Xerjoff features in the list of highly sought after premium luxury brands.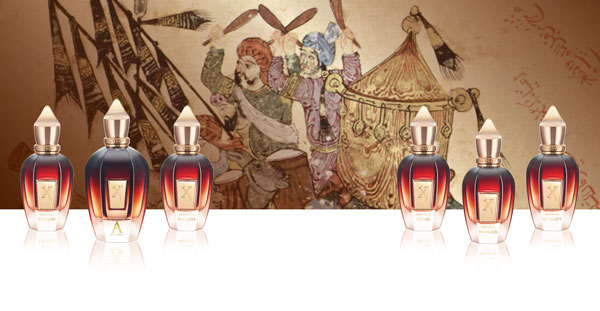 Every detail of the perfume is carefully curated to ensure that the end-consumer gets nothing but simply the best of an olfactory experience. The debate between French and Oriental perfumes is relatively recent but the love for Italian perfumes has been ruling the roost since a very long time. Classically, Italian perfumes are known for their affinity to flamboyance and Xerjoff is no exception to this trait.
Sergio Momo And His Love For Perfumes
Sergio did a lot of travelling with his family. Exposure to different lands meant a chance to experience different odours. Additionally, Momo's father was quite a perfume connoisseur. His collection included a lot of the popular and niche scents, particularly those with a sandalwood base.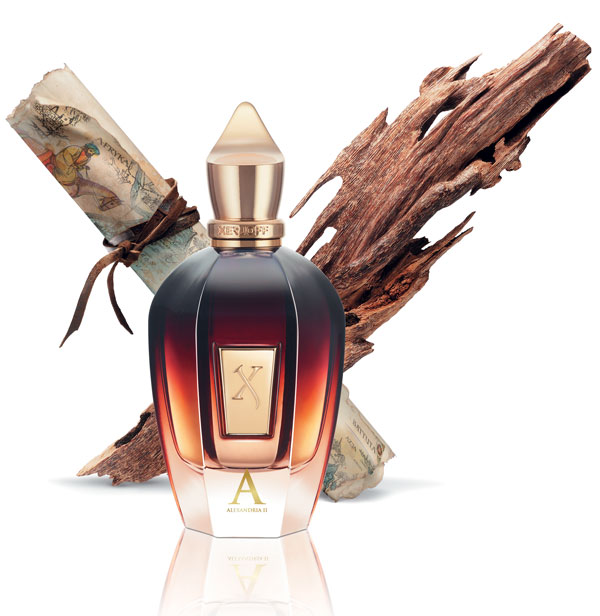 Even Momo's grandmother had a penchant for the niche scents. She often received gifts of expensive perfumes from her friends and families. This family lineage was one of the major reasons that led Momo to discover his love for perfumes. In the initial days when Momo started college, he often used his father's perfumes, perhaps a natural thing to do for the son. This was when he discovered his love for fragrances.
The Birth Of An Idea
Today, an iconic brand in the domain of perfumery, Xerjoff was founded by Sergio Momo. Growing up in a family that loved fragrances, Sergio's love for perfumes was gradual. When Sergio decided to foray into perfumes, the idea of French and German perfumery was already well-established. This nudged him towards exploring the less treaded path of Italian perfumery. And so the love for luxury, penchant for baroque and fragrances that truly stand out, became the foundation pillars of Xerjoff perfumery.

Perfume As Wearable Art
Xerjoff perfumes are never about the masses, his collection has always stood several notches above the usual palate of scents. The idea is that people should settle for lesser quantity but never lesser quality. Every perfume is carefully executed blends of quality and creativity. In fact, the simplest of notes are presented so beautifully that the scent becomes an irresistible temptation.
Iconic Creations
Mamluk in the Oud Stars collection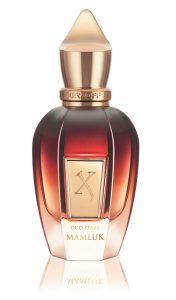 This fragrance starts with sweet honey and caramel notes, creating a soft and rich challenge to the senses. This is followed by osmanthus and jasmine giving the scent a floral heart that is both alluring and modernistic. A delicate mix of Madagascar vanilla, amber, Indian oudh and crystal musk create a remarkable embrace to this sensually warm scent.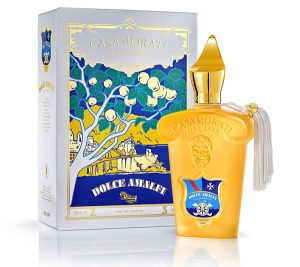 Dolce Amalfi by Xerjoff is a relatively recent addition to the collection. This unisex fragrance opens with the top notes of apple, saffron, quince and cardamom. The beautiful blend of top notes defines its oriental character and is followed by a curated mix of cloves, incense and tolu balsam. All these mesmerising notes are laid out on a base of amber and musk adding an excellent silage to the fragrance.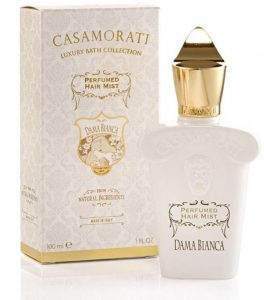 Launched in 2012, Dama Bianca is another best seller in the Xerjoff portfolio. It is a floral fragrance for women. The floral notes in this beautiful scent are laid on a base of musk and malt adding more character to its silage.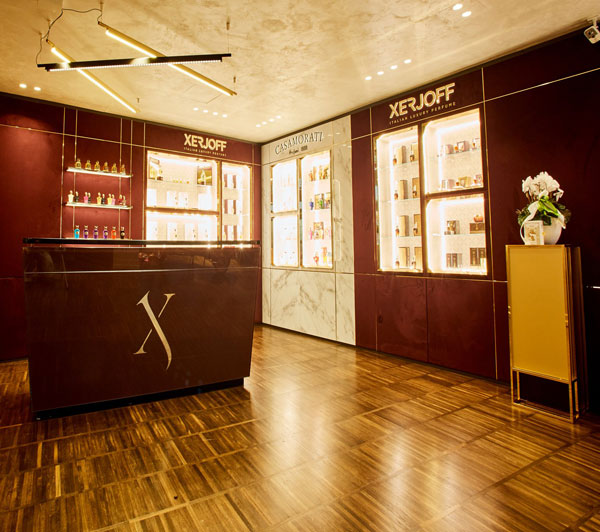 A freewheeling chat with Sergio Momo,
Founder Xerjoff Perfumes

ParfumPlus (PP) :
Three of your best creations till date?
Sergio Momo (SM) :
To pick – up only three best is quite difficult but Alexandria from
Oud Stars
,
Amber & Musk
and
Bouquet Ideal
from Casamorati are among the best creations.
PP
: What are the challenges that the brand has overcome?
SM
: Conquering markets worldwide, maintaining the quality and creativity level are everyday challenges. Unstable economies and political turmoil can effects the growth, but at Xerjoff we managed with determination to maintain the quality level and service. Most important is to always meet and overtake the final client expectation.  
PP
: Plans in pipeline…
SM
: We have started 2 years ago as an international Xerjoff mono brand retail expansion which will carry on until 2022. Our mono brand retail now has a presence in Dubai with two boutiques in Dubai Mall, and the others in Moscow, Torino and London.
With Sospiro we will soon open a boutique in the Dubai Mall.
Product wise, our portfolios have quite a few new launches spread across the 4 brands which will keep our customer always connected and engaged with the brands.
PP
: When it comes to serving customers in the Middle East what are the nuances that you need to keep in mind?
SM
: The Middle East customer evolves with the market and trends as well as nurtures the  passion for the traditional blends like amber, musk and ouds.
Some of the younger generation likes to spread their interest on a wider range of perfume proposals and newest orientation. However, "quality" must always be the number one"ingredient".
PP
: Your take on use of synthetic ingredients in perfumes…
SM
: Xerjoff has always operated  within the traditional extraction and the natural aspect of the perfumery, that said, this should not become a political manifesto, since it is the final result which matters most.
Quality lays in both natural and synthetic, most of the times a mixture of the two is the solution needed. Once again, in my personal view what determines a good perfume is the blend of creativity, research and quality.
PP
: French perfume vs oriental perfume… Which is better and why?
SM
: Both winners, no losers here… two different school which are the solid base of yesterdays and today perfumery world.
Read this post in

Arabic