Fakoshima, renowned perfume creators, have expanded their collection with six captivating home fragrances. Departing from the norm of a limited release, Konstantin Shilyaev and Yaroslav Simonov present these olfactory wonders as antidotes to autumn melancholy.
The aromatic journey begins with floral-leather essences housed in striking red bottles, transitions to gourmand fragrances enveloped in sophisticated grey-blue containers, and concludes with avant-garde compositions encased in glossy black bottles. Beyond the scents themselves, the creators promise an emotionally charged advertising campaign to accompany the launch. Fakoshima's latest offerings aim to elevate the sensory experience of home, introducing a symphony of fragrances to combat the onset of seasonal blues.
Gucci Guilty Elixir de Parfum pour Femme by Gucci is an Amber Floral fragrance for women. An ambery floral woody fragrance for women, it represents a daring assertion, a colorful extraversion: a sensual and provocative scent that extends a loving invitation to accept who we are and let our authentic selves be seen while celebrating the countless iterations of love.
Top Notes
 Mandora, Violet, Bergamot
Middle Notes
Wisteria, Rose, Osmanthus
Base Notes
Tonka Bean, Patchouli, Vanilla
The Beautyworld Middle East 2023 showcased an explosion of creativity and an array of breathtaking fragrances. Among the highlights was the unveiling of CPL's groundbreaking concept, Leather Fusion, a testament to the brand's commitment to pushing the boundaries of perfumery. 
Leather Fusion is not just a fragrance; it's an exclusive exploration into the world of exceptional and rare ingredients. These special elements are reserved solely for CPL's perfumers, allowing them to unleash their creativity and craft unique scents that redefine the olfactory experience. What sets Leather Fusion apart is its exclusivity; these fragrances are a privilege reserved for CPL's discerning customers, offering them a truly distinctive and unparalleled sensory journey. 
In the ever-evolving landscape of fragrance trends, the Middle East is steering towards luxury scents. CEO Chris Pickthall, when discussing the region, noted, "Perfume is part of their heritage; they have a great passion for it." CPL has astutely recognized and embraced this inclination, tailoring their offerings to meet the growing demand for opulent and sophisticated fragrances. 
An exceptional aspect that sets CPL apart is its status as the only fragrance company manufacturing in Dubai. This strategic choice not only aligns with the brand's commitment to the region but also ensures a connection with the cultural richness and heritage of the Middle East. 
As Beautyworld Middle East served as a canvas for the unveiling of Leather Fusion, CPL once again proved its prowess in the art of perfumery. The concept not only signifies a leap into exclusivity and creativity but also reflects CPL's dedication to providing a sensory experience that transcends the ordinary. As fragrance enthusiasts seek uniqueness and luxury, CPL stands at the forefront, inviting customers to embark on an olfactory journey that encapsulates the essence of the Middle East's rich perfume heritage.
For this year at Beautyworld Middle East 2023, Technicoflor unveiled their innovative concept, CarniFlor, a captivating exploration into the world of carnivorous flowers. This enchanting approach to fragrance creation marks a new chapter for the brand, introducing a collection where 10 talented perfumers meticulously crafted scents inspired by various carnivorous blooms.
In addition to the CarniFlor collection, Technicoflor introduces the Flor-Index, a groundbreaking sustainability concept. In a world where environmental consciousness is a priority, Technicoflor recognizes the need for transparency and responsibility in the beauty industry. The Flor-Index serves as a tool to assess the impact of fragrance formulas on the environment and health. This initiative aligns with the growing demand for eco-friendly products, particularly in the European market.
Technicoflor's commitment to sustainability extends further with the creation of 100% natural fragrances. Embracing natural ingredients has become a cornerstone of their approach, resonating with consumers who prioritize clean and green beauty options. This shift reflects the brand's dedication to environmental responsibility and health-conscious choices.
During Beautyworld Middle East, Technicoflor highlighted the increasing use of ingredients like rose, cherry, and pistachio in their formulations. Perfumers at Technicoflor have found joy and inspiration in working with these natural elements, contributing to the brand's commitment to delivering delightful fragrances while remaining true to their sustainability ethos.
As the fragrance industry continues to evolve, Technicoflor stands at the forefront, ushering in a new era with the CarniFlor collection and the Flor-Index sustainability concept. The brand's dedication to innovation, transparency, and natural ingredients positions them as a trailblazer in the fragrance landscape. Beauty enthusiasts can now indulge in captivating scents inspired by carnivorous flowers, all while supporting a brand that champions environmental consciousness and ethical practices.
Beautyworld Middle East, 2023, the premier global beauty and cosmetics trade fair, witnessed a fragrance revolution as Fragomatrix, the avant-garde perfumery, showcased its latest masterpiece – Bamboo Oudh. The event was a sensory extravaganza, captivating the industry and enthusiasts alike with the brand's commitment to innovation and nature-inspired elegance.
From its modest beginnings with 23 exhibitors, Beautyworld has now burgeoned into a grand gathering, hosting over 500 exhibitors at the iconic Dubai World Trade Centre.
One of the highlights of this olfactory extravaganza was the launch of Fragomatrix's latest creation – Bamboo Oudh. In an exclusive interview, Puneet Jain delved into the intricate process that went into the development of this special fragrance – a rare behind-the-scenes peek.

Bamboo Oudh, the star of Fragomatrix's exhibit, is a fragrance that seamlessly merges the freshness of bamboo with the richness of oudh, creating a captivating blend that resonates with nature enthusiasts and fragrance connoisseurs alike. The fragrance is a testament to Fragomatrix's dedication to pushing the boundaries of traditional perfumery by combining unexpected elements to craft unique olfactory experiences. The founder goes on to talk about the meticulous blending of notes, the sourcing of the finest ingredients, and the delicate balance required to achieve a harmonious composition.
The fragrance, a blend of the exotic allure of bamboo and the deep, woody notes of oudh, became an instant sensation at the event. Beauty enthusiasts and connoisseurs alike flocked to experience the aromatic masterpiece, making Bamboo Oudh one of Fragomatrix's best-selling perfumes at the exhibition.
Reflecting on Fragomatrix's journey, Puneet Jain proudly proclaimed the brand a pioneer in the region, that consistently pushes the boundaries of traditional perfumery. This commitment to innovation has not only defined Fragomatrix but has also contributed to shaping the landscape of perfumery in the Middle East.
In the interview, Puneet touched upon Fragomatrix's role in introducing fusion fragrances to the market. He shared how the combination of French sophistication and Oriental mystique was a groundbreaking move that brought a new dimension to the world of perfumery. 
Market trends, according to Puneet, have evolved considerably, and fusion fragrances have become immensely popular. This unique combination has provided Fragomatrix with a distinct edge, offering consumers a novel and captivating olfactory experience.
As the fragrance industry continues to evolve, Puneet Jain and Fragomatrix stand testament to the power of innovation and the artistry that goes into creating scents that captivate and resonate. Beautyworld Middle East 2023 not only marked a momentous event for Fragomatrix but also reaffirmed their commitment to pushing the boundaries of creativity and leaving an indelible mark on the world of perfumery. 
CPL Aromas, the world's leading fragrance-only fragrance house took part in Beautyworld Middle East 2023 this week, with an innovative stand, an abundance of new scent collections to discover, and a welcoming team together with the founding family on hand to answer all the fragrant questions from visitors. The beautiful stand decked in flowing fabrics transported you to a scented universe where different pillars of luxury were explored.
Conscious Luxury
Sustainability and luxe combine for an eco-conscious collection of scents featuring candles and liquidless reeds, all created using CPL Aromas' EcoBoost technology.
Experiential Luxury
When the act of smelling scents is leveled up by the experience you have demonstrated through CPL's collection of Bakhoor fragrances that focus on using AromaSpace, CPL's headspace technology.
Eclectic Luxury
Combining different elements and textures for an eclectic aesthetic, here CPL gave their perfumers free rein to create scents that are truly explorative and creatively displayed as EDTs and Attars.
Quiet Luxury
Luxury can often be seen as exaggerated and over the top, however quiet luxury looks at the simplistic aspect of luxury where elegance and opulence are key for an understated brilliance. Fragrances were centered around CPL's AromaFusion technology – a set of captive ingredients only available to CPL perfumers. The EDTs were displayed in artisanal blown glass bottles sourced from Syria.
Excitement is in the air as Beautyworld Middle East 2023, the largest beauty and wellness exhibition ever, prepares to take Dubai by storm from October 30th to November 1st, 2023, at the Dubai World Trade Centre. With over 1,750 exhibitors from around the world, this year's event promises to be bigger and better than ever, expanding by a whopping 20% compared to previous editions.
From the latest fragrances to cutting-edge beauty tech, from cosmetics and skincare essentials to personal care and hygiene products, and even everything you need for your hair, nails, and salon, Beautyworld Middle East 2023 has it all. The event will occupy an impressive 15 halls, each dedicated to different facets of the booming beauty and wellness industry.
Whether you're a beauty enthusiast, a professional in the industry, or someone simply looking for the latest trends and innovations in self-care, this is an event you won't want to miss. Make sure to visit the show for an unforgettable experience in the world of beauty and wellness.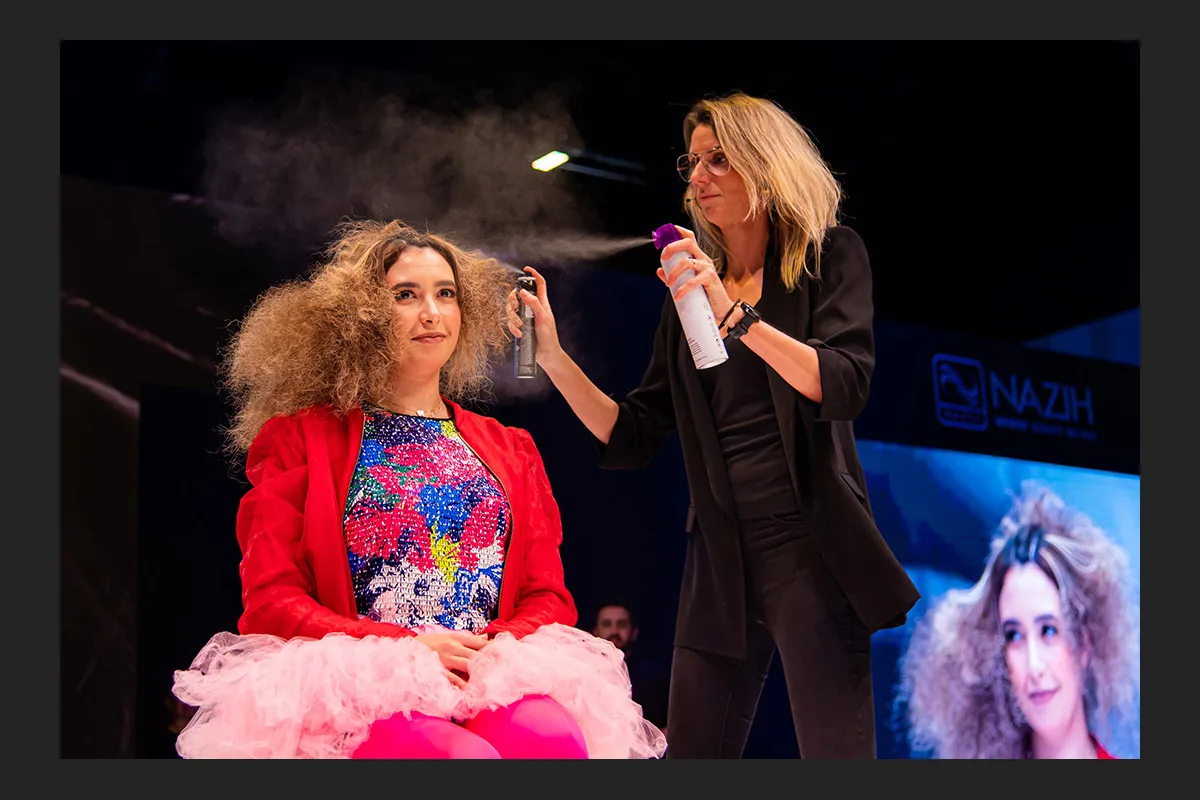 Beautyworld Middle East 2023 promises to be the biggest exhibition yet – 20% larger than previous editions and with over 1,750 exhibitors from 57 participating countries across 15 halls. With awards, competitions, conference insights and the best opportunity for suppliers, brands, businesses and beauty professionals to network and explore, Beautyworld Middle East is set to cement its position as the region's biggest, and globally significant industry trade show.
Beautyworld Middle East highlights for 2023
Signature Scent will see 15 international fragrance houses unveil their interpretation of a signature scent for Beautyworld Middle East 2023. This year Signature Scent gets an upgrade with the introduction of the latest scent technology from AirParfum, allowing visitors to sample multiple fragrances in a "dry" olfactive experience without overwhelming their senses, then vote for the scent they believe best captures the essence of the region.
The Front Row by Nazih stage is set for an unmissable three days of engaging and entertaining demonstrations from global educators and artists across hair, skincare, nails and beyond. Bold, evocative and popping with colour, the Front Row agenda for 2023 is bursting with evolving trends and the brightest brands including shows from GHD, Babyliss Pro, John Paul Mitchell and Level 3.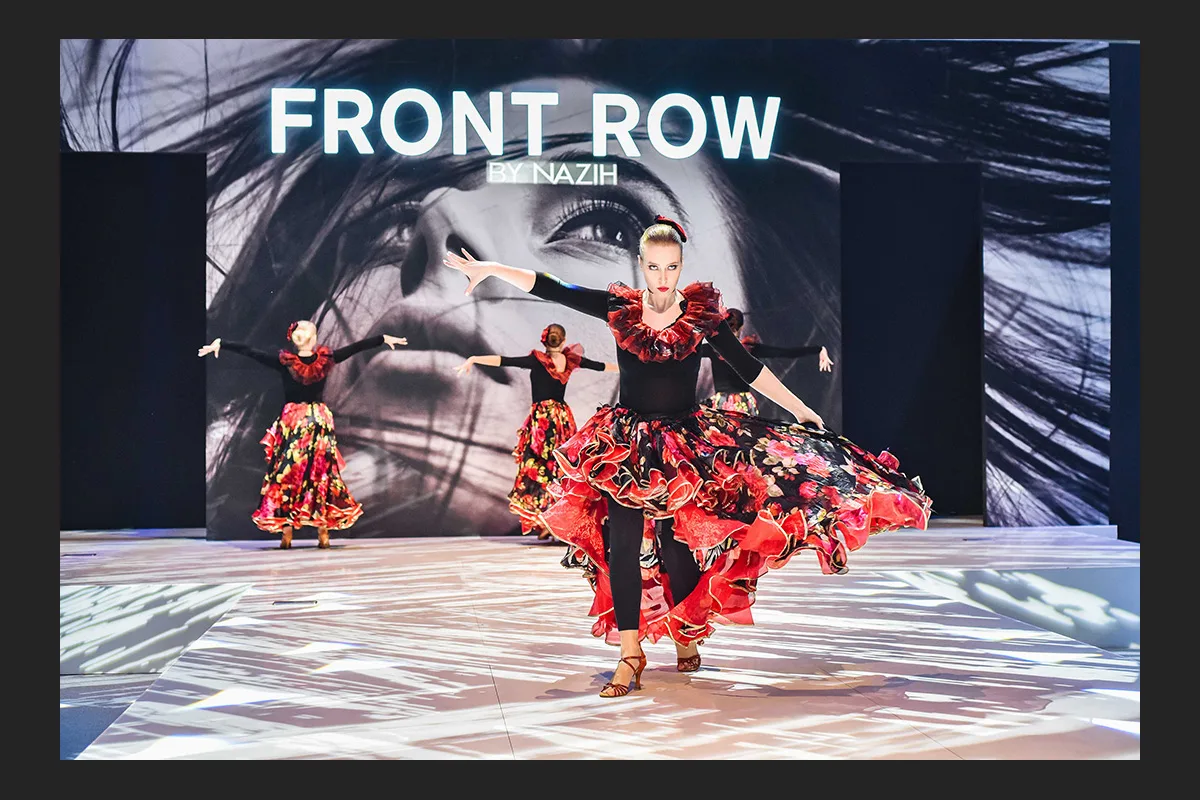 Nail It! by Nazih Group adds another amazing display of competitive creativity when the region's rising stars and most talented nail artists battle for glory in the Nail It! arena.Using products and tools from brands including Artistic Nail Design, Credo Solingen and Bandi, the international judges will score participants across six categories with the winners crowned on the Front Row stage at the end of each day.
Quintessence – the art of perfume is the exclusive platform devoted to niche fragrance at Beautyworld Middle East. Featuring 34 of the world's most unique brands and creators, attendees will indulge their senses within Quintessence's luxurious space. Taking part in Quintessence are UAE based brand Noya alongside international participants, Bois 1920 (Italy), Very Important Notes (KSA), Taeb Alater (Qatar), Maison Douze (France), Regalian (Turkey), Patek Maison (USA), Toskovat, (Romania) and Memoirs of a Perfume Collector (UK).
In a futuristic fragrance experience, Emovation Lab, in partnership with Anfasic Dokhoon will provide fragrance enthusiasts with the unique opportunity to create their own personalized scent inspired by emotion and embark on a sensory journey like no other.
The Next in Beauty Conference features an array of important industry sessions encompassing market intelligence, emerging trends, and revolutionary technologies reshaping the beauty sector on both a regional and global scale. As part of Beautyworld Middle East 2023, the three-day agenda will expose attendees to fresh viewpoints, new insights and advanced business strategies from a range of international trend analysts, key brand experts, educators and business leaders from around the world. In a one-on-one conversation with Lauren O'Connell, Beauty Editor of Cosmopolitan Middle East, keynote speaker and Emirati entrepreneur, Salama Mohamed, will share her personal experience and the inspiration behind the launch of her skincare brand Peacefull.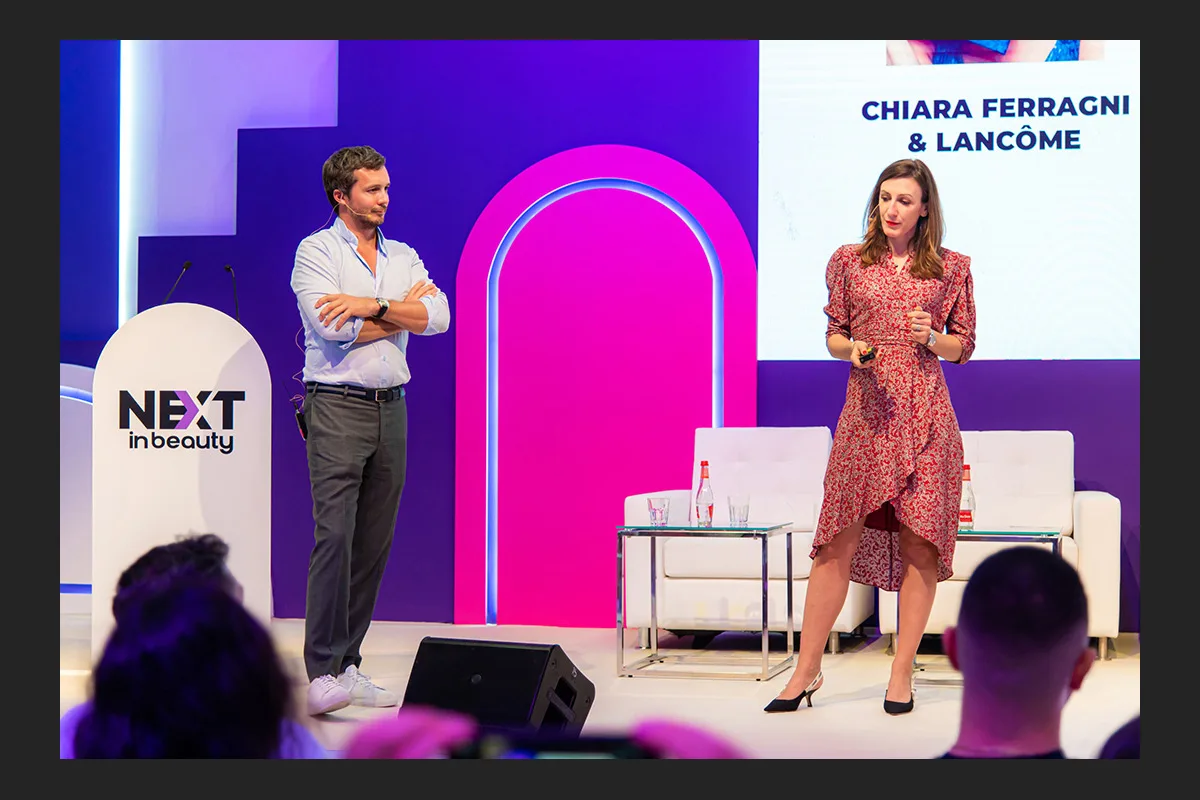 Beautyworld Middle East Awards 2023! The third edition of the awards received 540 entries across 16 categories setting the stage for a grand celebration of the beauty industry's finest achievements. The Beautyworld Middle East Awards celebrate outstanding achievements in the beauty industry, from exceptional products, people and innovations to sustainability, marketing, and more. Winners will be revealed at the glittering awards ceremony on 31 October at the Grand Hyatt, Dubai with an evening of excellence, innovation, and glamour.
Beautyworld Middle East attendees are promised an unparalleled opportunity to expand professional networks, discover new products and unlock the tremendous business potential in one of the world's key trade hubs. Stay ahead of this dynamic and fast-evolving market on 30 October – 1 November to unlock a world of possibilities at Beautyworld Middle East 2023.
Alexa Chung is a fervent admirer of "Rock River Melody" by Regime des Fleur, a fragrance crafted by her close friend, the stylist and editor Christopher Niquet. She is charmed by the ambery, green aroma, which she hails as having the "most exceptional name imaginable." Alexa describes it as reminiscent of a smoky bar with a touch of opulence.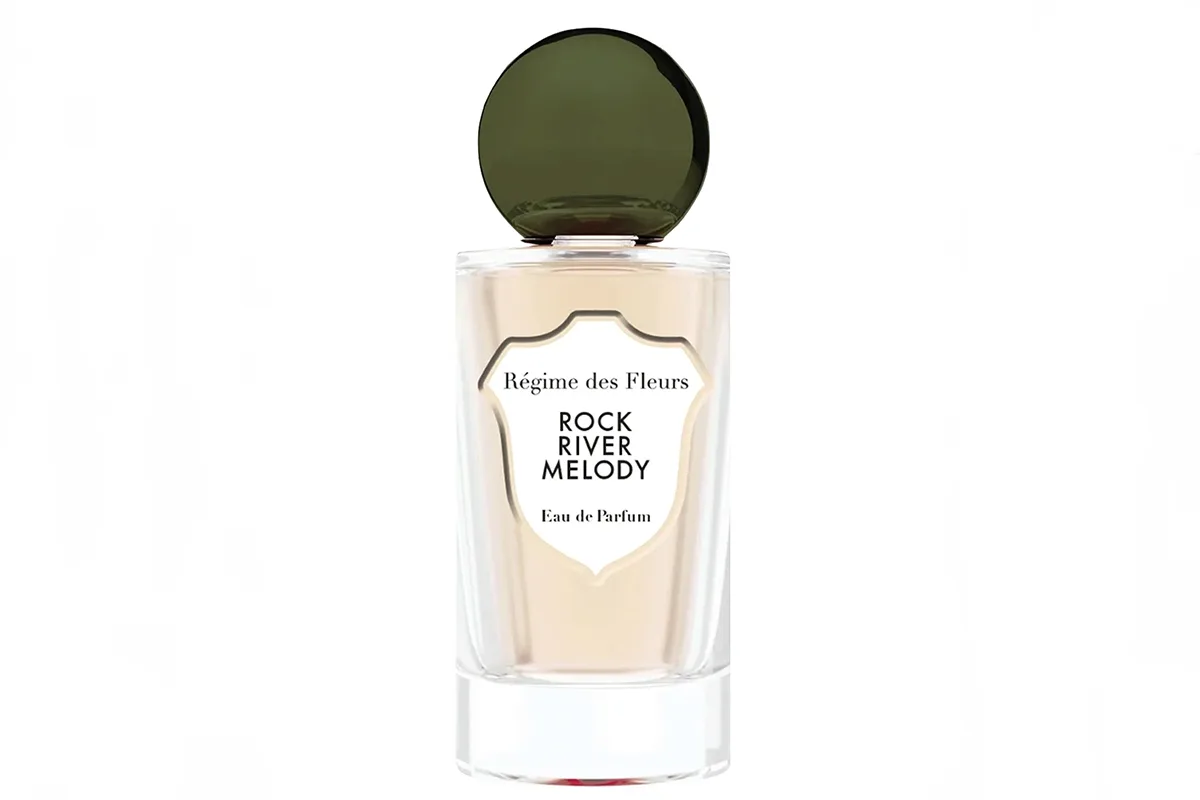 Rock River Melody is an intricate, opulent fragrance characterized by its sharp green notes and spicy woods, all anchored by an endlessly enduring amber base, making it a uniquely original scent.
Beyoncé made an exciting announcement yesterday, revealing her upcoming fragrance, "Cé Noir." This exquisite fragrance is said to be the official olfactory personification of her recently concluded Renaissance world tour, which wrapped up in October.
The fragrance is described as a delightful blend of sweet amber and floral notes, and it comes in an elegant mirrored silver bottle that perfectly complements Beyoncé's new aesthetic and the overall ambiance of the tour. Fans can anticipate its release in November 2023.
San Ysidro Drive by Victoria Beckham Beauty is an amber vanilla fragrance for women and men.

A burst of energy. A new beginning. The healing power of perfume. Victoria Beckham captures the mending and motivating spirit of mindfulness in the memory of San Ysidro Drive: An intense rush of passion fruit and pink peony; vitalizing ocean air infused with rich rose absolute, saffron flower, and agarwood; black amber and vanilla incensing the atmosphere of a personal sanctuary.
Top Notes
Passionfruit, Saffron
Middle Notes
Rose, Jasmine
Base Notes
Agarwood (Oud), Black Amber
Current Issue Articles
ReScent
StarScent