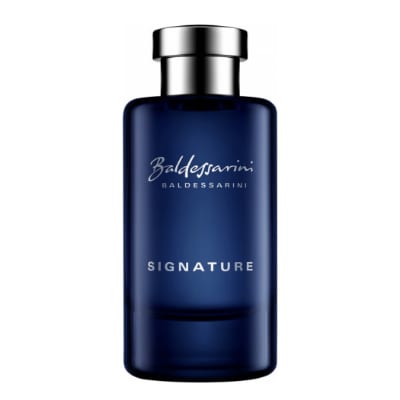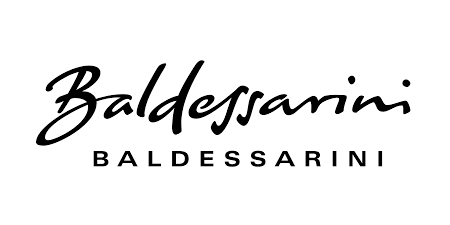 Signature by Baldessarini 
Signature by Baldessarini is an Aromatic Fougere fragrance for men. For the first time, woody oriental notes are combined with hints of Fougere for an exciting olfactory contrast, creating a fascinating aura of masculine charm.
The new fragrance statement by Baldessarini incorporates strong features: masculine, intense, sophisticated, unmistakable, and unshakably cool. Thanks to its distinctive profile and unique signature, the wearer is guaranteed to leave a lasting impression.
With its innovative composition, for the first time, woody oriental notes are combined with Fougere nuances in a Baldessarini fragrance. Pink pepper, cypress and bergamot form the aromatic prelude, characterized by the freshness of the apple. The striking heart note of the new fragrance composition, Baldessarini Signature, is made up of Akigalawood, derived from patchouli oil, a voluminous, masculine note with slightly smoky hints. These are further accompanied by powdery nuances and hints of Fougère. It slowly but surely releases a sensual, slightly oriental character. Warm, elegant and floral notes provide an intense and expressive final note that emphasize this fragrance's long-lasting effect.
The Flacon
The design makes as much of a statement as the fragrance itself. With its deep blue colour, the heavy and high-quality glass bottle symbolises sleek, stylish, and timeless elegance. Its clean, elegant design, with a certain extravagance, creates a perfect harmony with its expressive scent composition. The cardboard packaging contrasts the deep blue colour at the bottom with the deep black at the top, with an eye-catching silver stripe to differentiate the darker colour tones from one another. With their clean contours and lines, the bottle and the packaging are striking, embodying a refined, timeless design.
---
Top Notes
Apple, Bergamot, Cypress, Pink Pepper
Heart Notes
Akigalawood, Fern, Patchouli
Base Notes
Amber, Cypriol, Labdanum, Leather
Common Notes
---
Perfumer